#PRESTIGEathome | Launching Our Virtual Boat Show!
May 5, 2020
experience the sea from home!
The Full PRESTIGE Line on Display!
Now, you can experience life on one level, infinite space and light, and the art of living well aboard a PRESTIGE.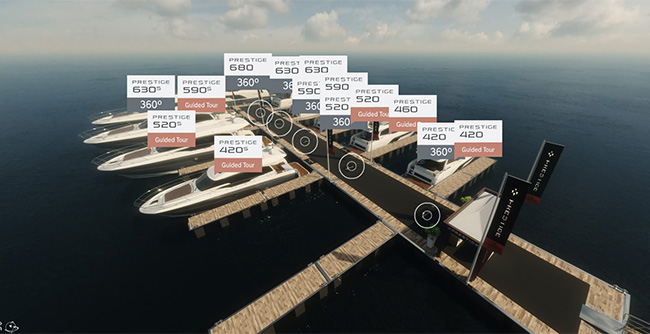 Today, you can explore the interior of your future PRESTIGE yacht!
PRESTIGE is the promise of a dream, to take to sea and always feel at home.  And during this very particular period, PRESTIGE Yachts will come to you.
PRESTIGE is launching its 3-D virtual boat show.  Now, from the comfort of your home, you can discover our range of yachts virtually. We have 10 yachts available for you to explore through 360° tours and guided tours created by our in-house experts at PRESTIGE.
yachts on display:
The PRESTIGE Dealer Network
PRESTIGE is a network of over 150 dealerships in locations all around the world.  Our PRESTIGE dealers are at your disposal and ready to assist you to find the boat of your dreams.
You can place your trust in our experienced associates and benefit from their innovative services and tailored approach.
Find your nearest PRESTIGE Dealership
Category :
The brand and its yachts