The Unparalleled World of the X70
May 25, 2020
For 2020, PRESTIGE has launched a new line of yachts dedicated to luxury and the art of living well: the X-Line. PRESTIGE has just launched the X70, the first model in this innovative, seductive line that reinvents space and movement on board.
Discover the key points of the X-Line and the new X70:
X-LINE: A RADICALLY NEW WAY TO EXPERIENCE THE SEA
THE X70:  AN ARCHITECTURAL REVOLUTION BY GARRONI DESIGN AND PRESTIGE
→ X70:  VOLUME, CIRCULATION, INTERCONNECTION AND LIGHT!
→ X70:  YOUR OWN PRIVATE ISLAND
→ X70:  AN INNOVATIVE CONCEPT WITH EXCEPTIONAL FIT AND FINISH
→ X70:  TECHNOLOGICAL EXPERTISE FROM A GREAT BRAND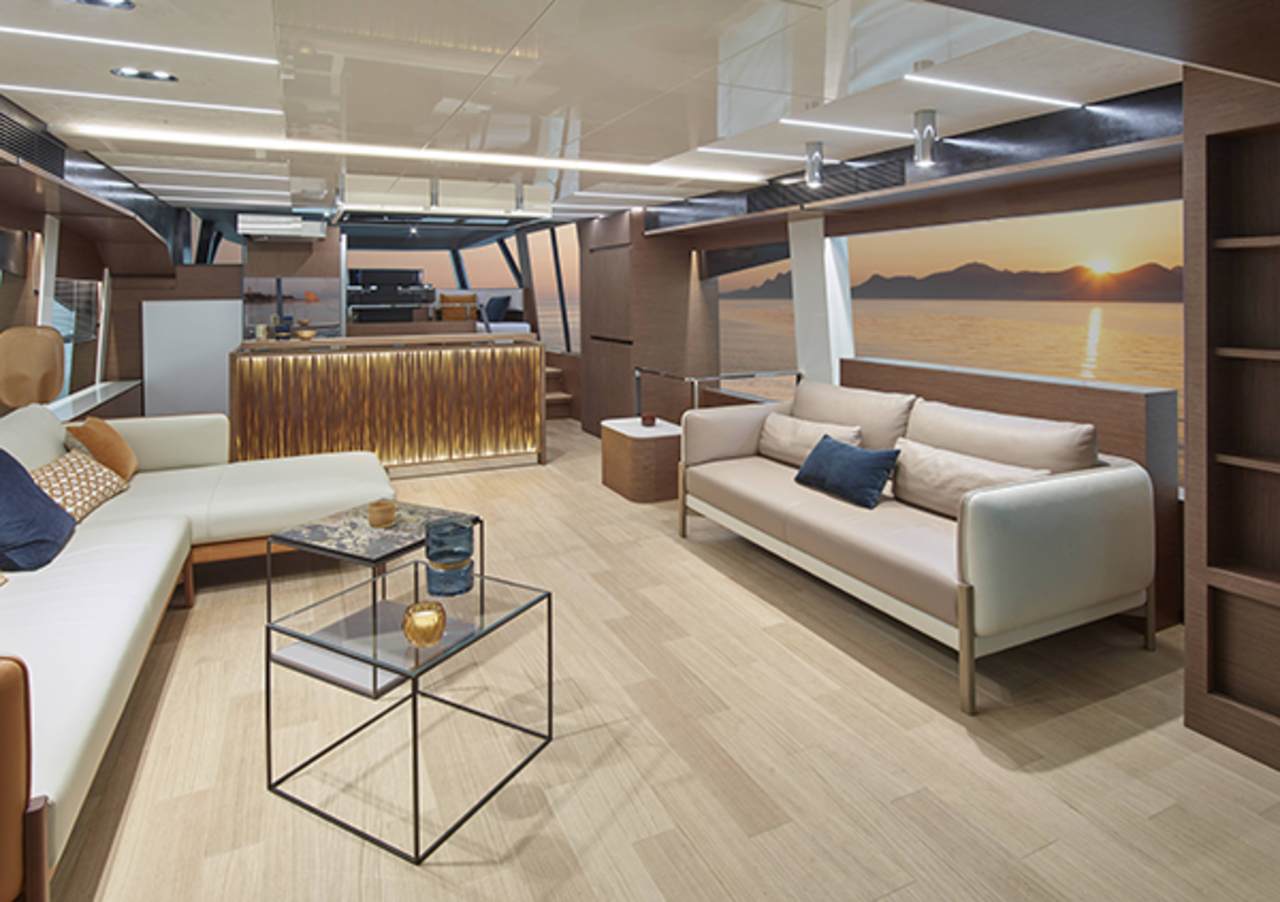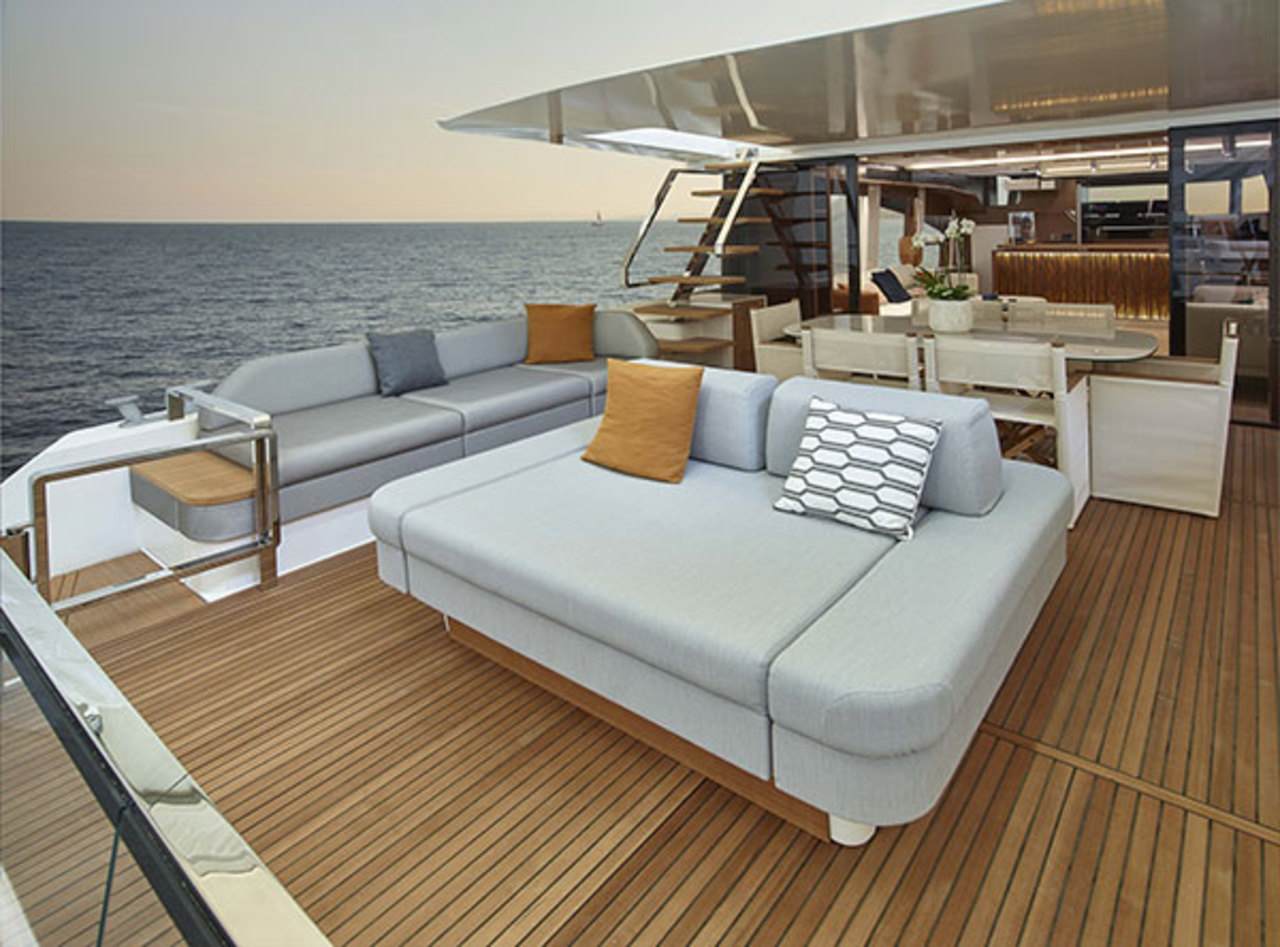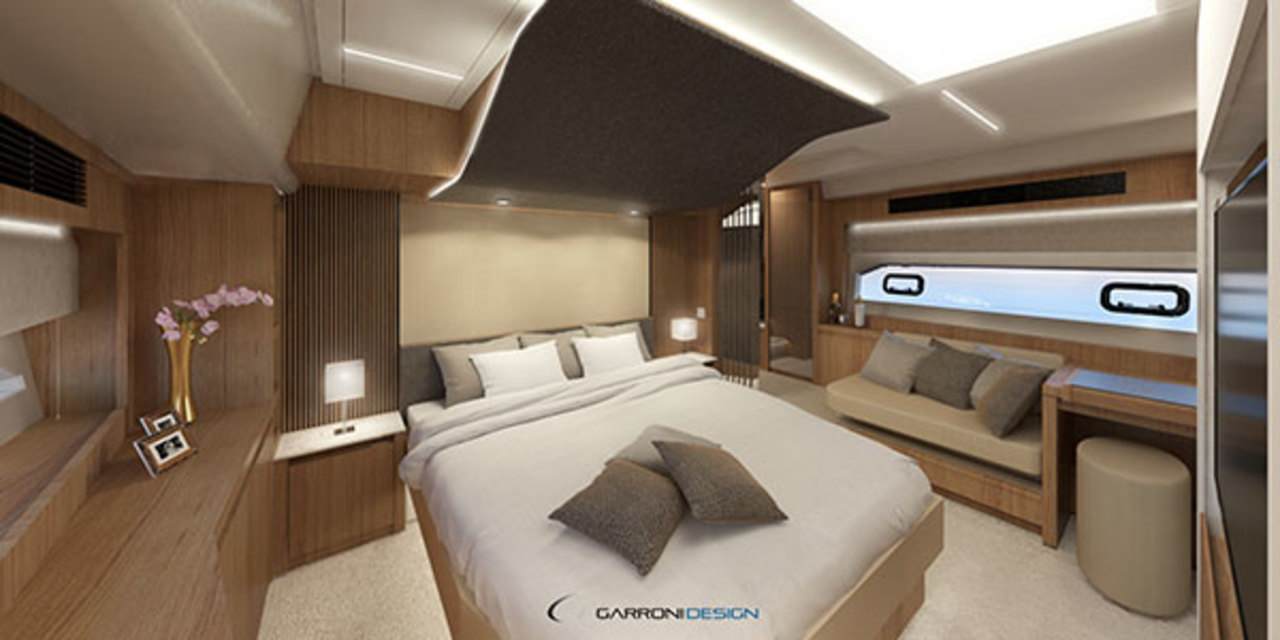 [Video] Presentation of the X-LINE by Erwin Bamps
WELCOME ABOARD THE X-LINE! Discover ERWIN BAMPS SPEACH, CEO OF PRESTIGE, ABOUT THE X-LINE
[VIDEO] PRESENTATION OF THE X70 BY ERIK STROMBERG
DISCOVER THE KEY FEATURES OF THE X70, A REVOLUTIONARY YACHT!
THE X70:  AN ARCHITECTURAL REVOLUTION
Created in the spirit of super yachts, the X70 offers infinite possibilities, blurring the line between the exterior and the interior.
Based on volume, circulation and light, the all-new concept for this luxury crossover enables you to benefit from the full beam of the yacht, reinventing space on board for an incredible experience!
Life aboard the X70 combines the comforts of a luxurious villa and the pleasures of life at sea in a radically new and different way!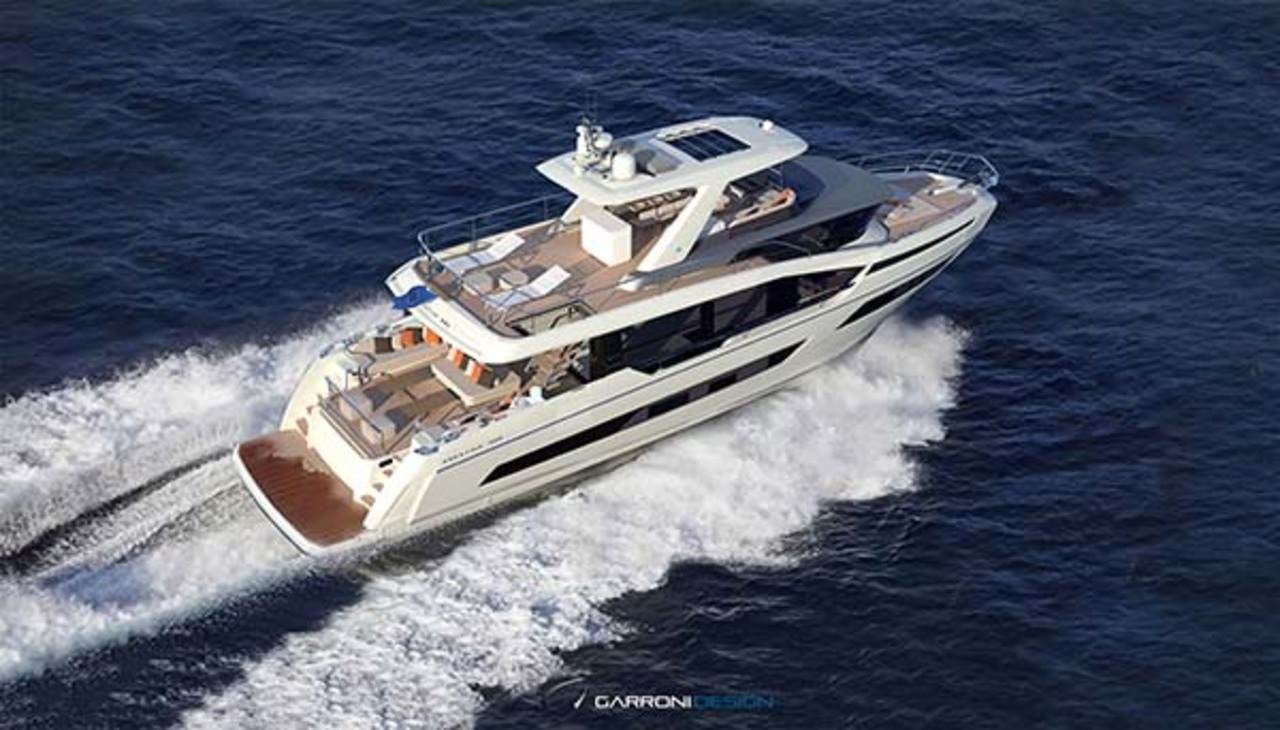 ---

PRESTIGE, WHERE THE SEA FEELS LIKE HOME
PRESTIGE creates exceptional yachts designed as villas on the water.
PRESTIGE reflects the shared emotion of a luxury without pretence and without excess, based on the mastery of space and light.
PRESTIGE is a success story of 30 years of design, development and passion.  It is the promise of a dream, where the sea feels like home.
Over the course of three decades, PRESTIGE has become a known and respected brand throughout the world, a leader in the market of motor yachts.  Over 4,000 PRESTIGE motor yachts cruise on waters around the world!  A key ingredient to this success is the desire to continually push for progress in strategic development, whether in the industrial, commercial or design fields.
Category :
PRESTIGE Yachts