BACKSTAGE, AN ONLINE VIDEO SERIES BY PRESTIGE
October 28, 2020
International Launch of the X70
In January of 2020, we announced her launch.  In June, she was born… and the first pictures were revealed. In September, the general public came for a first introduction at the premiere event in Monaco, then in Cannes and in Genoa.
PRESTIGE unveiled its newest flagship: the X70.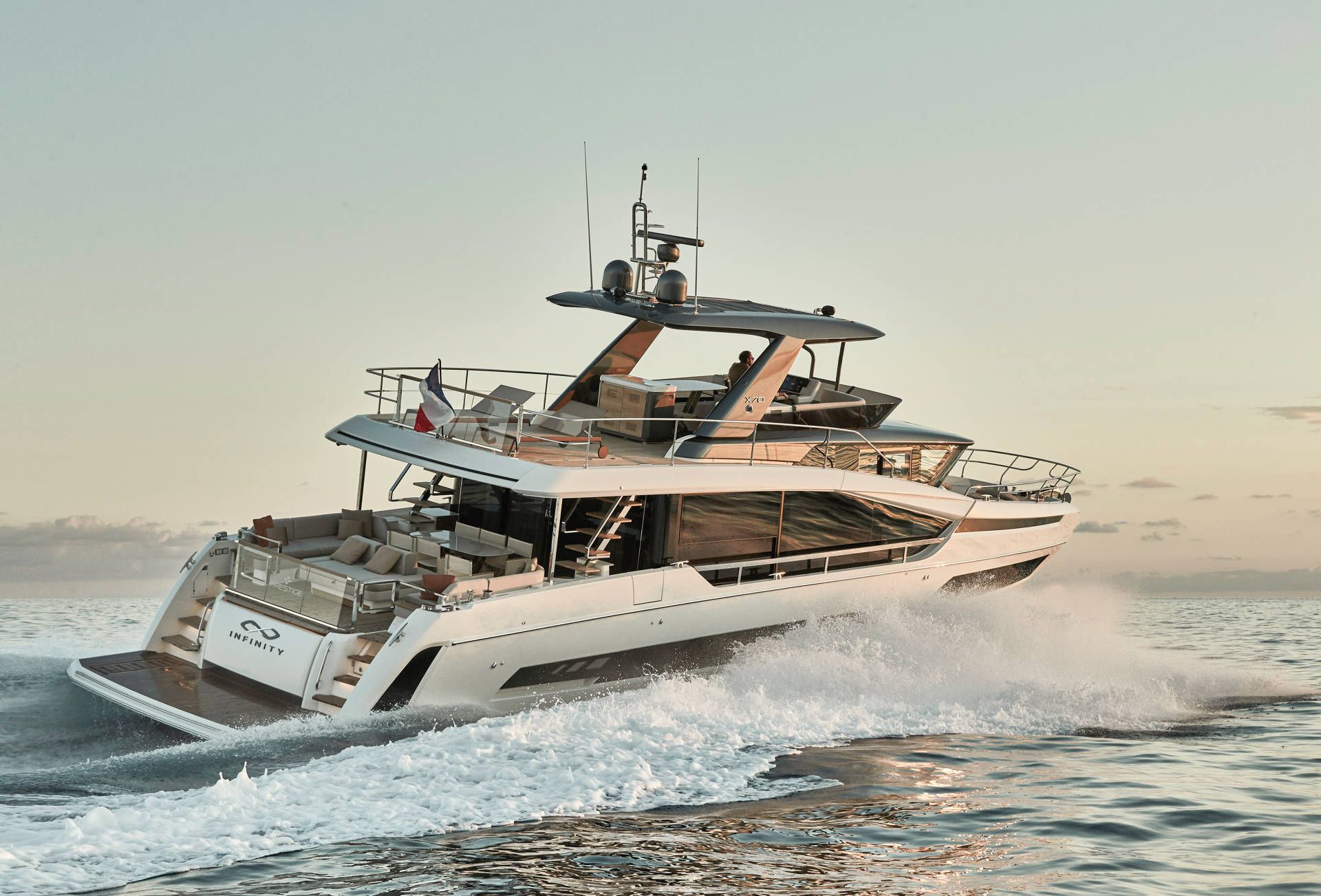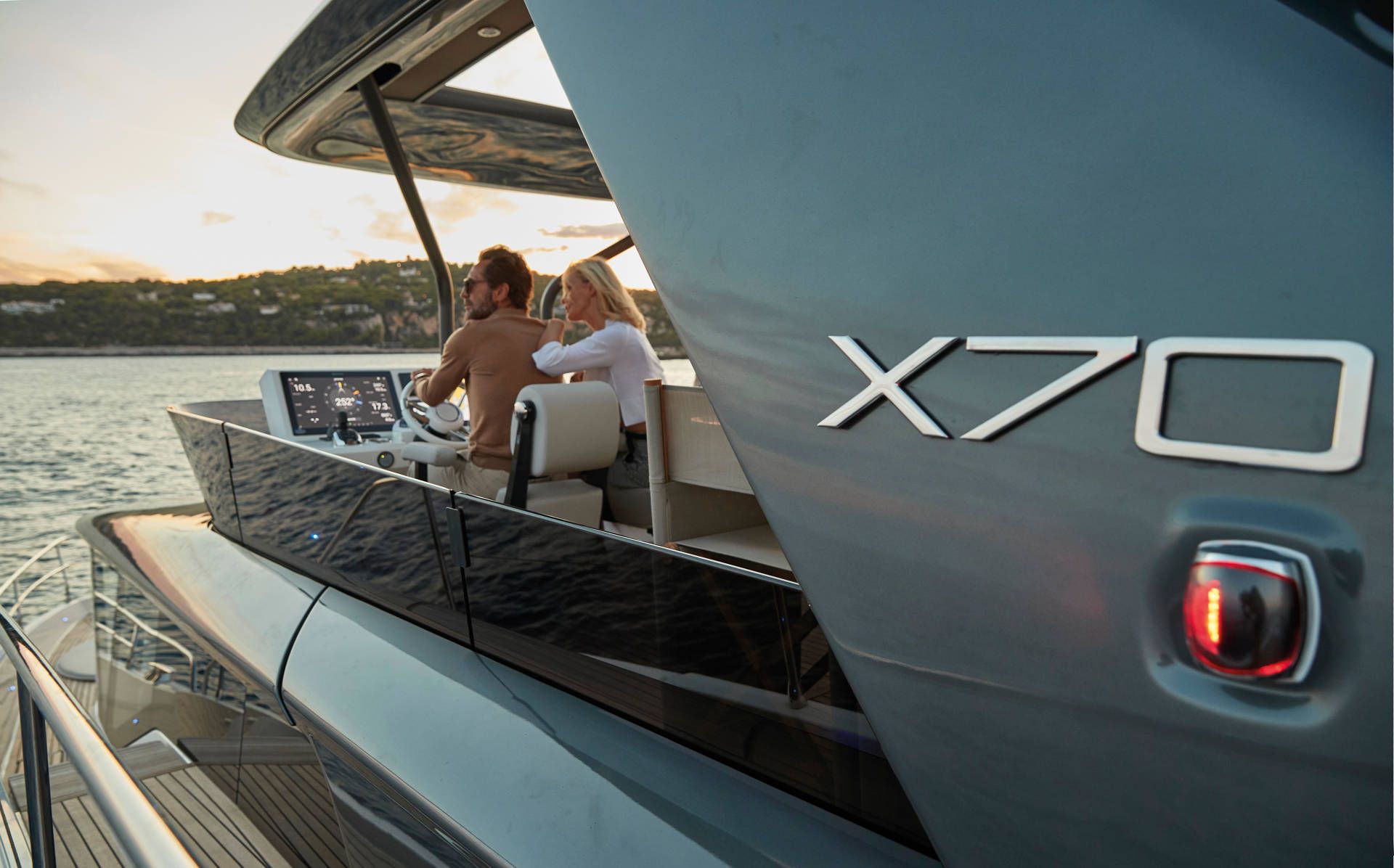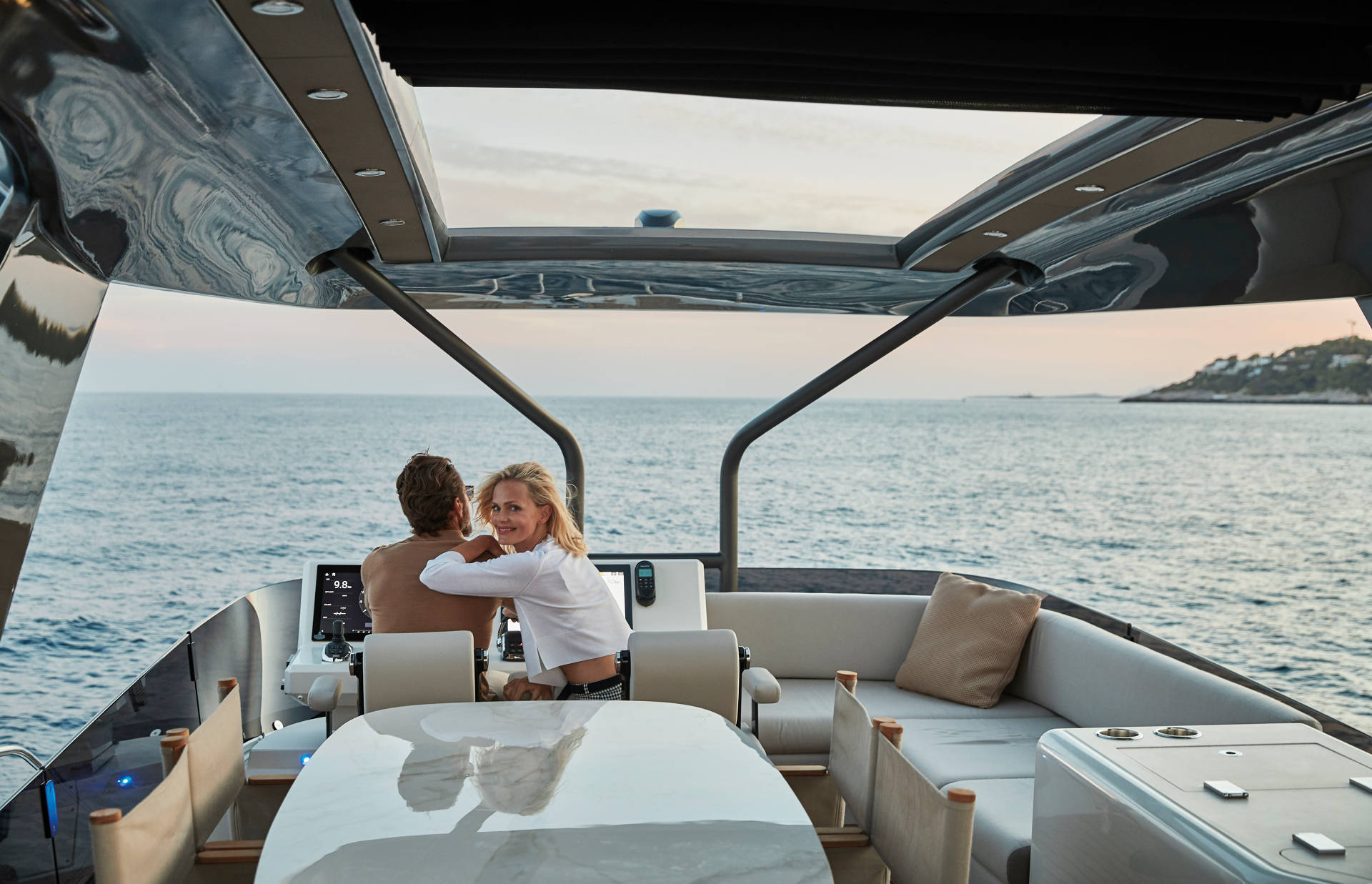 With great anticipation, the public now awaits her arrival in Florida, at the Fort Lauderdale Boat Show.
Behind the Scenes of the X70
You know her unique silhouette, layout and key features, and now we invite you to discover her from a new angle and learn about the making of this fabulous project.
From a quick sketch to the birth of this architectural feat, over the course of seven weeks, we will tell you the story of the new X-Line by PRESTIGE and of its flagship:  THE X70, A REVOLUTIONARY 70-FOOT YACHT.
It is a story of people, of passion, of savoir-faire… and of challenges met!
Each Wednesday, you can visit us here or on our social media to follow our exclusive online video series.
Today:
the first episode:  THE GENESIS
Play the video →
Redécouvrez ci-dessous les points-clés de la X-Line et de la nouvelle X70 :
The X70:  An architectural revolution by GARRONI Design and PRESTIGE
→ X70 : Volume, circulation, interconnection and light!
→ X70 : Your own private island
→ X70 : An innovative concept with exceptional fit and finish
→ X70 : Technological expertise from a great brand
Category :
The brand and its yachts