BACKSTAGE, EPISODE 2:  The Concept
November 3, 2020
The X70, Revolutionary Design
In this episode, Erik Stromberg (Director of Marketing and Product Development for PRESTIGE) and Camillo Garroni (Designer, Garroni Design) reveal the concept of the X70.
Watch the Video:  [Backstage] Episode 2:  The Concept
The X70, Infinite Space
The X70 stands out with original architecture for a yacht of this size, with extraordinary living spaces, including:
An infinity cockpit:  an immense cockpit comparable to one typically found on a 90-to-95-foot yacht;
An entirely new layout for unparalleled flow:  the X70 opens onto an infinite horizon, without limits between the exterior and the interior;
A wide-body yacht:  with this concept, featuring an expanded central living area and optimized circulation, PRESTIGE customers are able to utilize the full beam of their yacht.
The X70 blazes a trail to a new world of crossover yachts.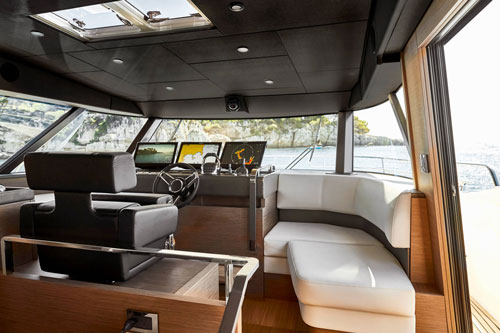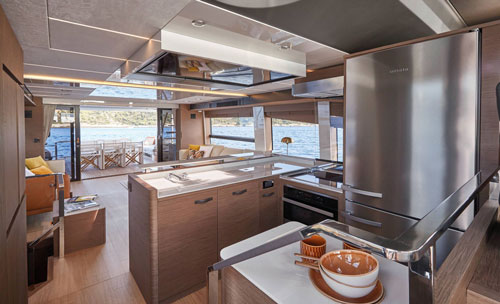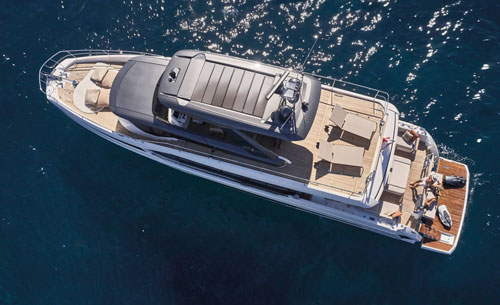 Do you have a question about this yacht?
Contact your PRESTIGE dealership
Explore the X70 in Detail
Don't miss the next episode, on Wednesday, November 11th:   French Luxury
Category :
The brand and its yachts