[GUIDE] How to Insure Your PRESTIGE Yacht
December 9, 2020
PRESTIGE: How to Insure Your Yacht?
Are you the owner or leaser of a PRESTIGE yacht and seeking peace of mind as you anticipate the months to come?  We advise you to prepare for the season by enrolling in an insurance plan adapted to protect you from severe weather. 
You can also opt for a specific surveillance system to keep watch over your boat from a distance.
Focus on the actions to take for effective protection:
➢ Insure Your Yacht
The storm season is nearly upon us, and it is time to protect yourself from severe winter weather.  
Unlike home insurance or car insurance, insurance enrolment for cruising boats is not mandatory, but we strongly recommend having insurance coverage in order to protect from financial loss in the case of damage.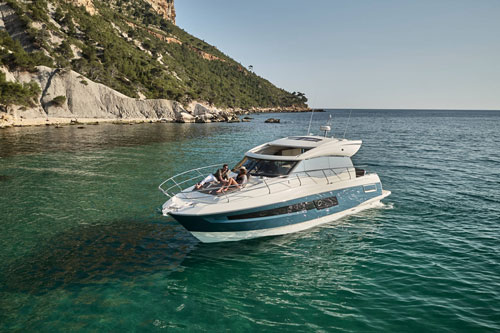 ➢ Yacht Insurance
Numerous companies, whether insurers or brokers, offer insurance contracts for your yacht. If you are the owner or leaser of your PRESTIGE yacht, you can enrol in a casualty insurance contract enabling you to cover your yacht in case of total loss or partial damage.  
These contracts can also cover risks in case of a possible bodily injury on board, and/or damage caused by people on board (civil liability).  It also enables access to support services, should they be needed.
Enrolling in yacht insurance enables you to be covered in case of loss, whether at port, while cruising or during transport.
You may decide to take out a casualty insurance policy in order to be compensated in all situations, or individually select your policies for risk coverage:  coverage in case of material damage (storm, grounding, fire, vandalism, etc.) and/or bodily harm (bodily injury of crew, third person injury, etc.).
➢ Theft Insurance
In the case of your valuable yacht, we advise you to opt for insurance contracts with a specific "theft" option. 
Against intrusion, theft, or damages caused in an attempted theft, you can insure your yacht, and as such, benefit from maximum protection in case of loss.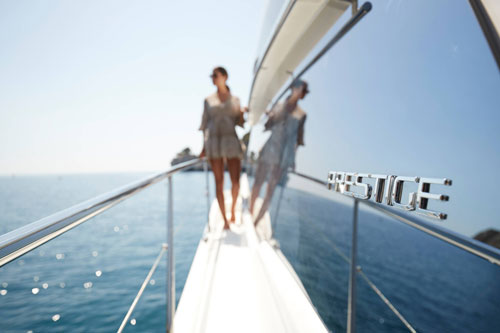 ➢ Extended Insurance Policy
If you are the owner of your yacht, you may decide to lease or loan it out occasionally, and this is why we strongly advise you to add complementary coverage against all causes and to benefit from compensation.
➢ Keep Watch Over Your Yacht
Perhaps your yacht is at port, and you don't have the ability to go and verify that it is in good condition every day?  You can call your dealer to purchase a plan for increased monitoring for your yacht.
You can also install a remote monitoring device, enabling you to keep watch over your yacht from your telephone or your computer!  With a box and sensors installed on board, you can verify the alert status in real time:  intrusion alert, battery level, power outage, engine temperature, bilge water level, GPS location of the yacht, etc.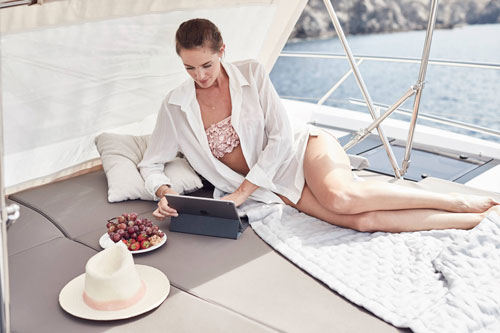 If you need assistance, your PRESTIGE dealer is at your disposal
Category :
The brand and its yachts