PRESTIGE 460S ➳ NEW INTERIOR PHOTOS
October 5, 2021
Timeless Design, Full Comfort.
As of this summer, PRESTIGE is offering a new interior atmosphere aboard the PRESTIGE 420, 460, and 520 of the S-Line, with a new selection of wood, interior and exterior fabrics.
White oak, now offered as standard, is paired with delicate new interior fabrics in very contemporary tones of grey.  The exterior atmosphere has evolved, as well, with upholstery in very current, more intense colours.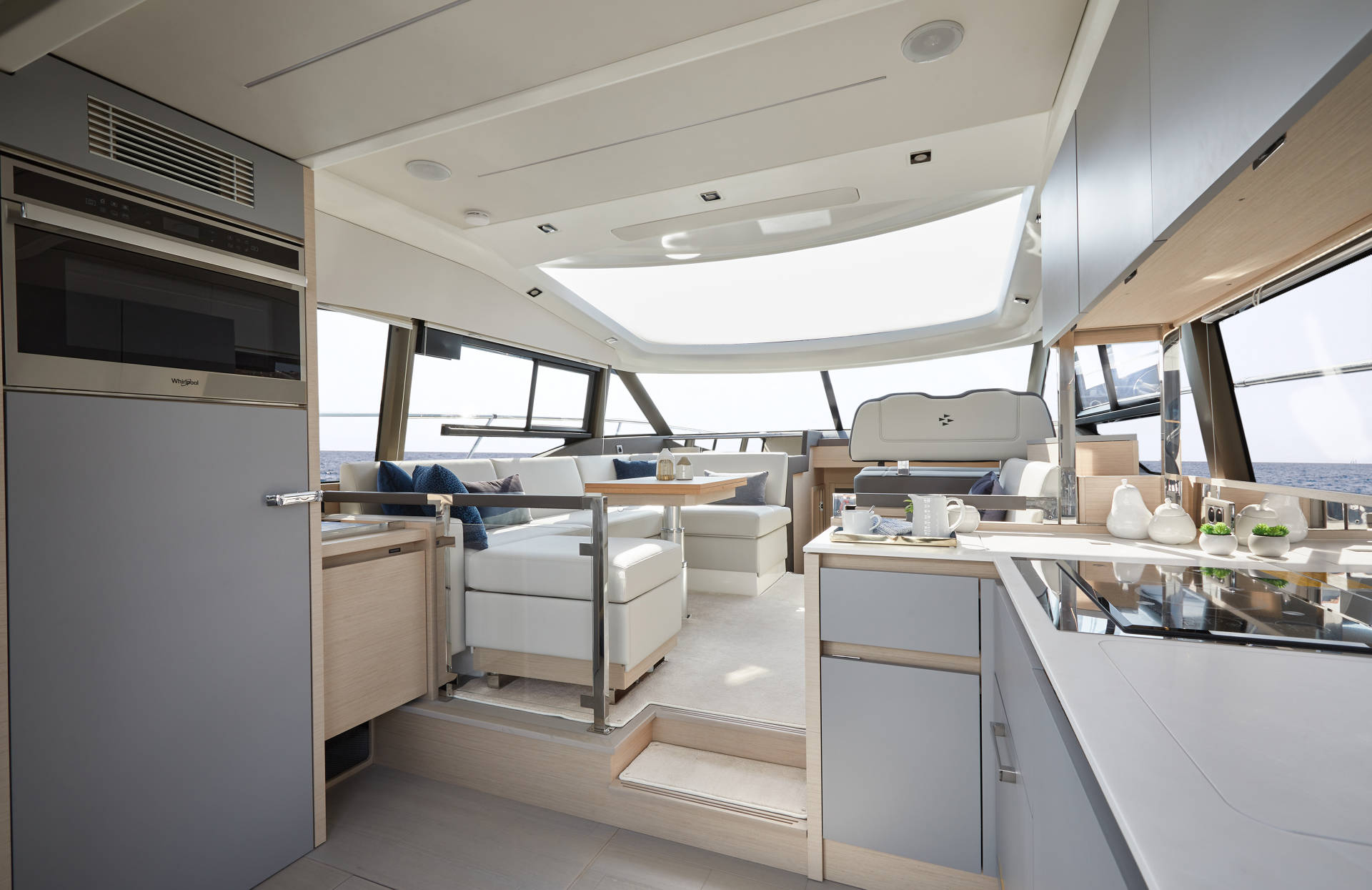 Photos of the new interior wood and fabric colours are now available for the PRESTIGE 460S.
Category :
PRESTIGE Yachts