X70: INAUGURATION AT THE ROYAL HONG KONG YACHT CLUB
October 26, 2021
Launch at the Royal Yacht Club
The X70 was unveiled in Asia on September 23rd, 2021, at the Royal Yacht Club of Hong Kong. A lavish event was organised to mark the arrival of the first hull on the continent.
A much-anticipated reception was held by our dealership, Asia Yachting, for their numerous attendees. This event gathered together over 80 VIP guests, as well as the event organizers, Broker, Justin Luk, and CEO, Olivier Besson.  A dozen media representatives were also present, including for the magazines, Yacht Style and Asia Pacific Boating.
For the occasion, a dynamic video showcasing the X70 cruising on the waters of Hong Kong, as well as the "making-of" at the French factory, was projected on a big screen for an unforgettable, full immersion experience, accompanied by a cocktail demonstration in the colours of PRESTIGE.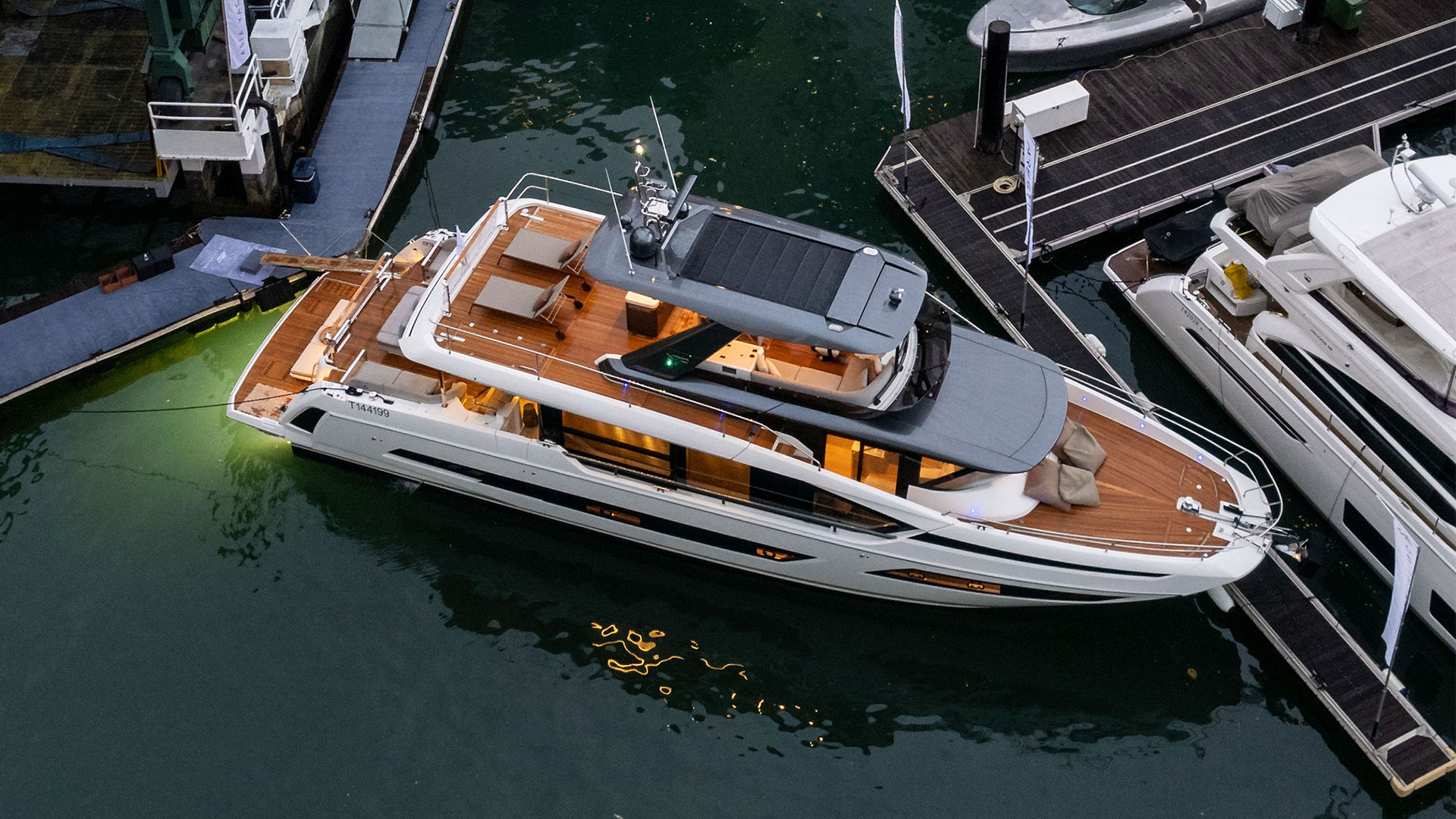 An Architectural Feat
The X70 boasts all the latest innovations. This majestic yacht revolutionizes life on board with easy flow of movement on board and living spaces bathed in light. 
The redistribution of interior and exterior spaces and many living areas for relaxation afford an exceptional level of comfort on board.
The X70 infinity Experience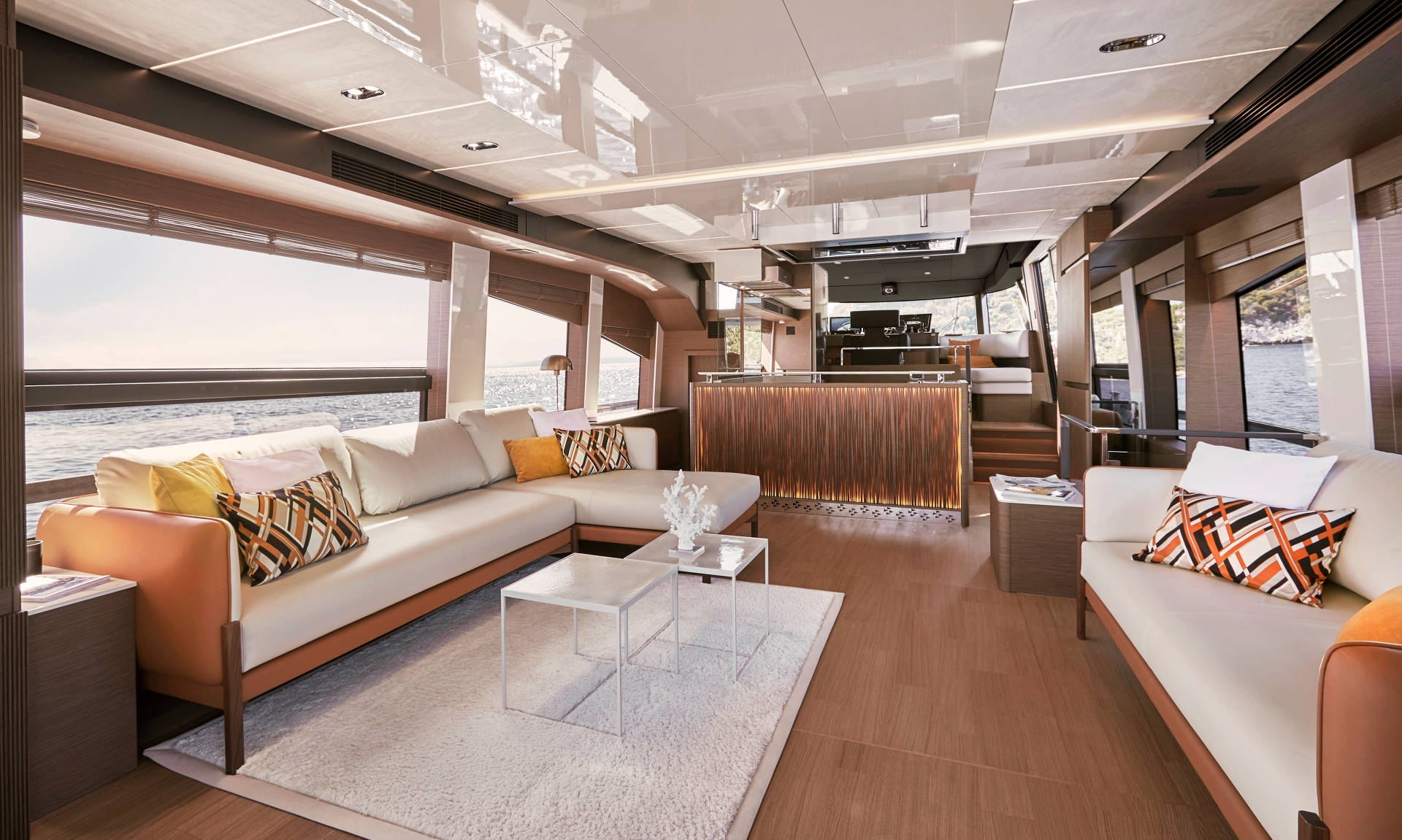 Combining the Comforts of a Sumptuous Villa and the Pleasures of Life at Sea
Her generous volumes and "crossover" concept enable us to benefit from the full beam of the yacht:   the space becomes breathtaking.  On the interior as on the exterior, the X70 is connected to the sea!  
Entirely autonomous, the owner's suite is accessible by a private stairway from the main deck.
The X60 Joins the X-LINE
Following the X70, PRESTIGE is enriching its X-Line with the X60, featuring the key characteristics of its big sister:  clever layouts and luxury finishes.  The X60 is also characterised by large volumes, bright natural lighting, and easy flow of movement.
To take advantage of a unique and entirely open field of view, the X60 features an "infinity cockpit," with access to the saloon through a large electric sliding glass door.  Its Flybridge, 30% larger than a traditional Flybridge, offers a vast panoramic view.
With a Beach Club and an entirely redesigned forward deck, the X60 contributes an exceptional setting for your shared moments with family and friends.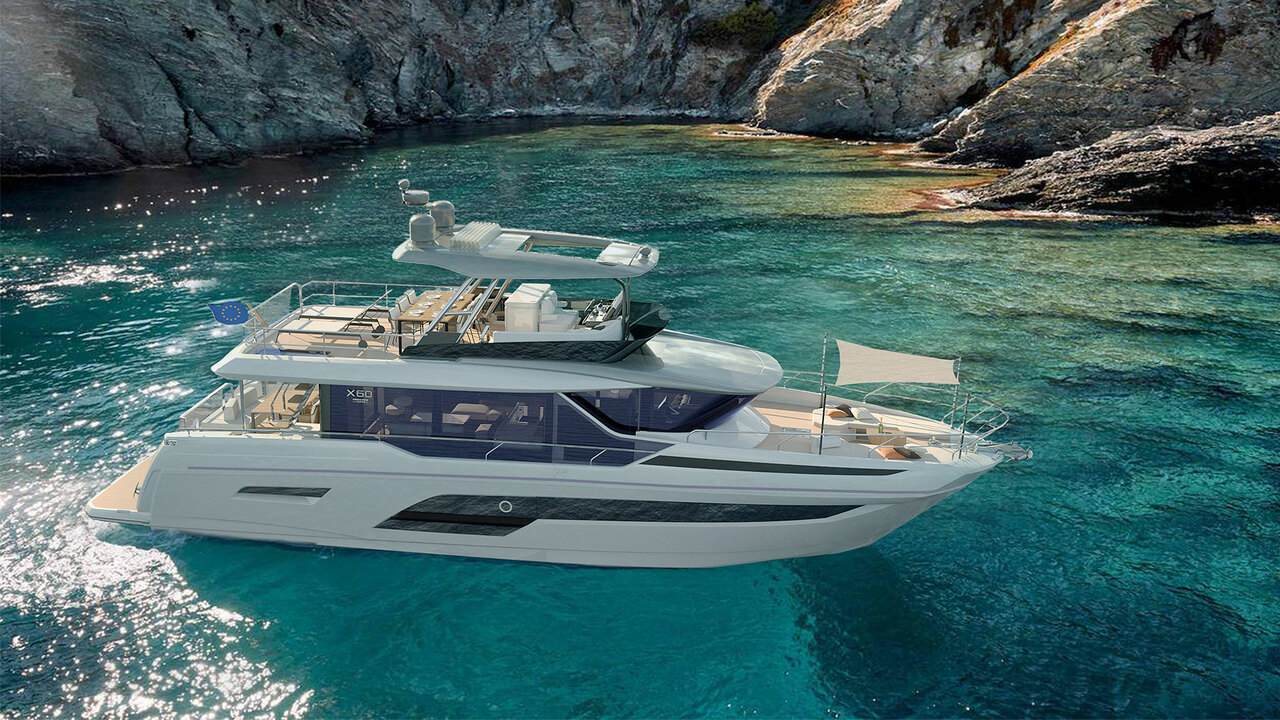 Category :
PRESTIGE Yachts