PRESTIGE integrates the latest technological advances in manoeuvrability
April 28, 2020
PRESTIGE, always at the forefront of innovation
For over 30 years, PRESTIGE has created clever yachts, offering extraordinary comfort and integrating new, ever-more innovative technologies.
Today, PRESTIGE integrates the latest technological evolutions in manoeuvrability from Cummins.
No more stress, and exceptional manoeuvrability, for the pleasure of extended cruising on the water!  Experience the art of living well with PRESTIGE, where the sea feels like home:
Cummins:  Smooth handling and ease of use
With its entirely digital control system, Cummins integrates direct connection between joysticks and controls.  Movements are now progressive and simplified for maximum comfort and safety.  Boaters of all levels of experience will appreciate this easy and intuitive control system.
The advantages of
joystick control

Incredible comfort and manoeuvrability
This system is intuitive and suitable for all thanks to its ergonomics and visual simplicity.
Ease of use
The joystick activates automatically when the levers are in neutral. It is not necessary to press a button.
Increased flexibility
The yacht moves progressively thanks to the full integration of a variable speed bow thruster.
Precision and refinement
The bow thruster is directly connected to the joystick for better responsiveness and manoeuvrability.
This innovation by Cummins is available for the following 4 PRESTIGE yachts with shaft drives:
PRESTIGE 420
PRESTIGE 420S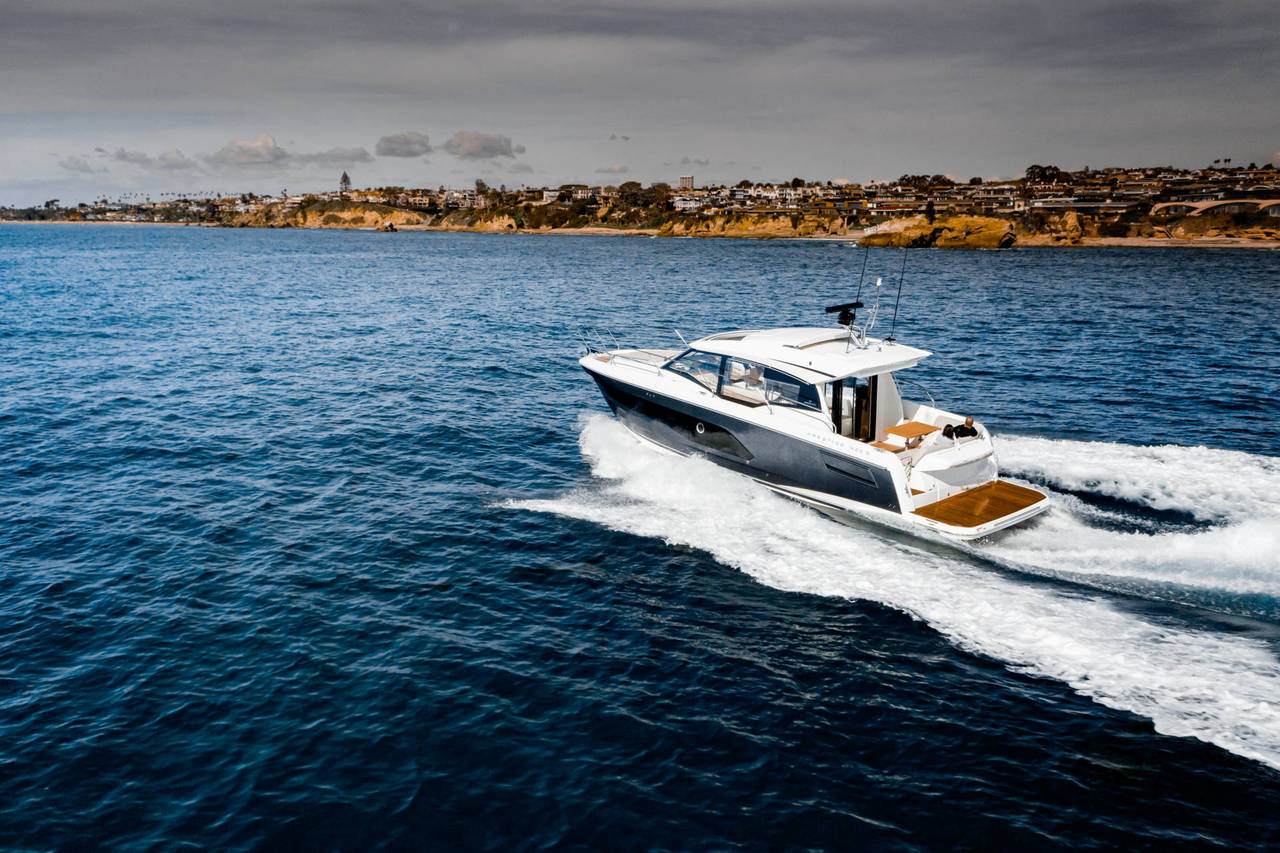 PRESTIGE 590
PRESTIGE 590s
I would like to receive more information about Cummins technology