PRESTIGE: A Dealer Network Ready to Assist You
May 29, 2020
To cultivate customer relationships, to maintain a presence and provide customer service even from a distance, to demonstrate the commitment of the entire crew no matter what the context, and to draw from our expertise, these are the priorities of PRESTIGE in this unprecedented situation that we find ourselves in today.
Across Europe and the United States, restrictions are lifting and a return to cruising is in sight. While care must be taken, it is also essential for PRESTIGE to adapt and invest in the future.
Our dealers have understood this imperative
Around the world, over 200 dealerships are preparing, anticipating and organising for a new season in order to better meet the needs of our customers.  In accordance with sanitary requirements in each zone affected by the pandemic, the crew has been adapting and taking action since the end of March.  Innovative solutions have been put into place, unprecedented actions taken, digital communication has intensified.  PRESTIGE and its dealer network continue to reinvent themselves to guarantee optimal service while protecting personnel, suppliers and customers.
Here is a closer look at the ingenuity and commitment of our PRESTIGE dealers.
Always available, always ready to listen
By email, by telephone, via message service or online chat, the PRESTIGE crew are available.  Preserving customer contact is of highest importance, and our commitment to accompany our customers, current or future owners, is firm.  A great majority of dealers have had to close during this period, while physical contact has been prohibited, but none have stopped working.   PRESTIGE dealers are ready to assist our customers to prepare for the lifting of restrictions and better days that await us.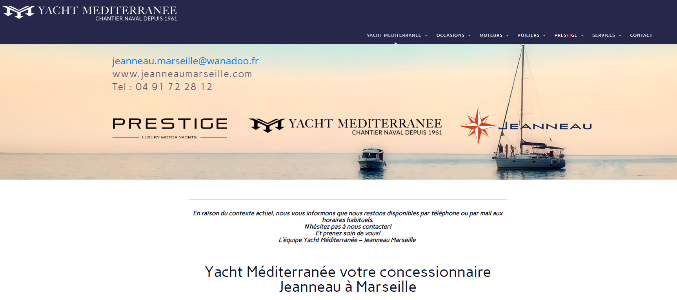 Home Page – Yachts Méditerranée - FRANCE   -   Home Page – MGM BOATS - IRELAND
The crisis caused by Covid-19 has forced us to entirely re-envision our way of doing things.  I had to put strict measures into place:  social distancing rules with only three mechanics out of six able to work at the same time, hand gel, masks, gloves for all, and disinfecting sites multiple times per day… but we won't let up!  We must be there to maintain the relationship with our customers, and especially to assure them of our continued assistance.  Currently, it is crucial for me to set aside the commercial aspect and to privilege the human relationship. affirms Bernard Paire, with Le Grand Large, PRESTIGE Dealer in Cap d'Agde.

 
Despite closed doors, we are here
To maintain and develop customer relations in the current context is a top priority for PRESTIGE and all our dealers. There is, obviously, slower activity, but our crew are working to serve our customers even from a distance.  Whether for requests for assistance, advice, maintenance, or even anticipating emergencies now in order to be ready to cruise as soon as possible, the PRESTIGE dealer network remains at your service.
West Yacht Broker, PRESTIGE Dealer in LA ROCHELLE (France)
Nautica Marina Sport, PRESTIGE Dealer in Denia, Spain
In Spain, a country heavily affected by the pandemic, activity has now resumed, as demonstrated by our PRESTIGE Dealer in Denia, on the Costa Blanca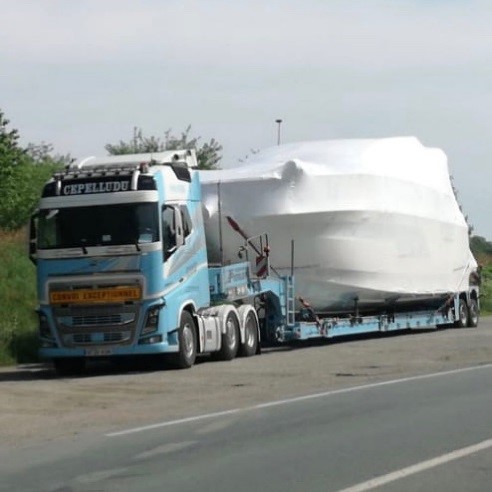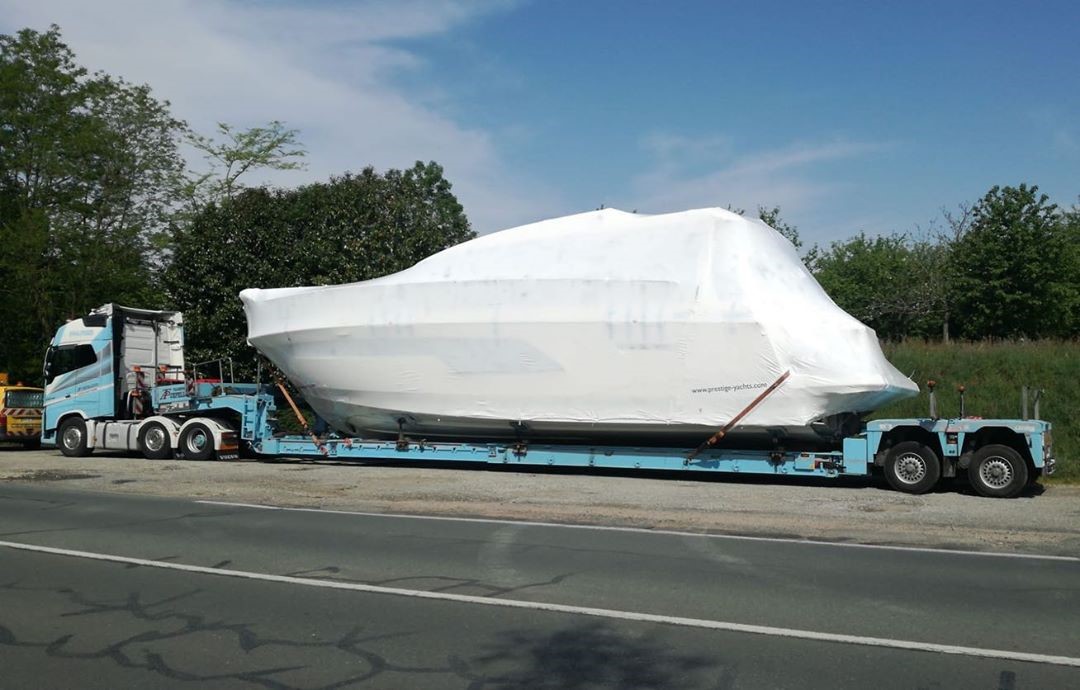 Delivery of the first PRESTIGE 520 of the 2020 season – Nautica Marina Sport in Denia, Spain
MGM, PRESTIGE Dealer in Ireland
Lengers Yachts, PRESTIGE Dealer in Holland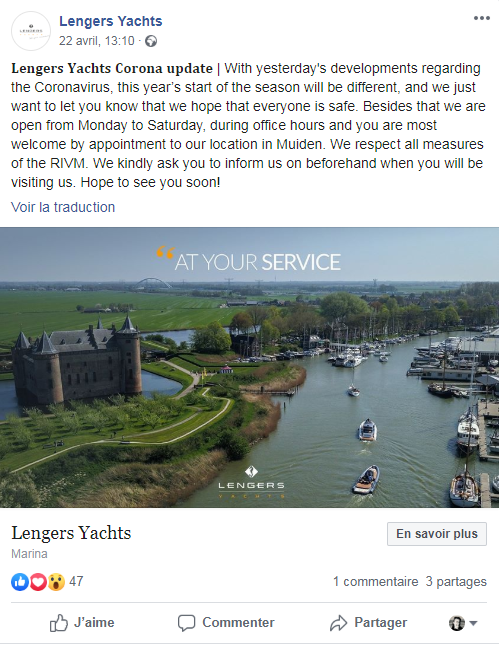 Facebook Post on April 22 by Lengers Yachts
Clever, High-Performance Online Tools to Discover
In the context of this pandemic, digital media is heavily relied on to communicate more and with greater relevance.  Our dealers are more ingenious than ever in their efforts to continue to inform the public.
From social media, to websites, to SMS, to newsletters… PRESTIGE dealers are more and more active online, and as much as the brand itself, they distribute useful content, whether reassuring or entertaining, regarding the context we are living in today.
The PRESTIGE dealer network has never had such a strong presence on social media: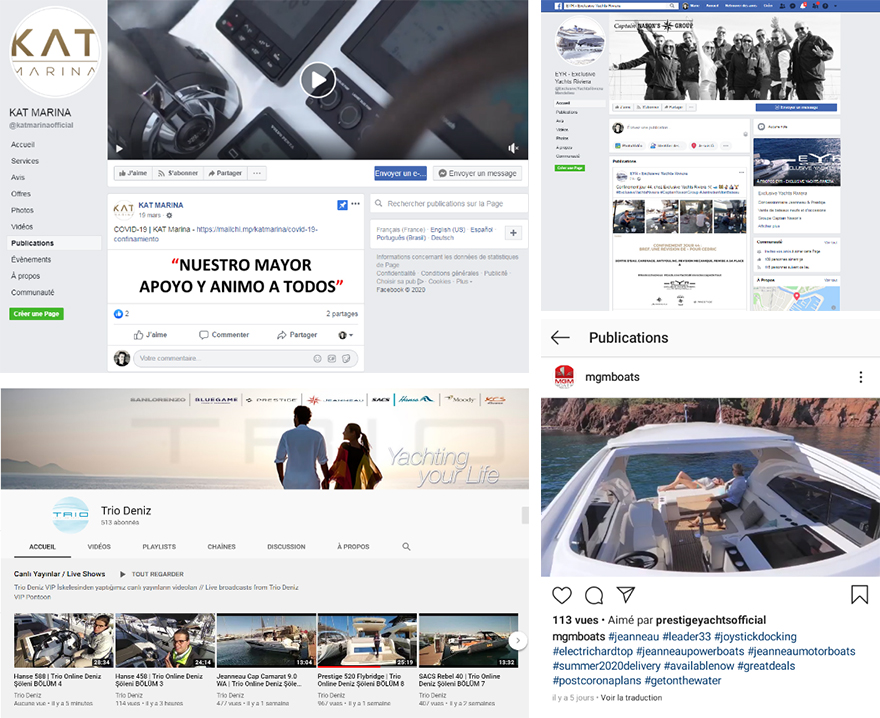 Recent Facebook, Instagram, YouTube posts by MGM, in Great Britain, TRIO in Turkey, Kat Marina in Spain…
Ancasta, PRESTIGE Dealership in Great Britain
With this project, the Ancasta Group created an event very close to a traditional boat show, placing the entire PRESTIGE line in a single marina and creating a virtual destination.  Visitors to the boat show can choose a boat model, see 360° views of the boat, request a quote, explore options for specs, watch footage, and, most importantly, have the ability to speak with a salesperson in real time, just as they would at a physical boat show!
The Ancasta Virtual Boat Show ran for ten days shortly after lockdown.  It created a 70.8% lift in web traffic (L4L on 2019), proving that there is an appetite for this type of online event.  Many valuable conversations were had with existing and new clients from around the world.  There are now a good number of new clients lined up to view the physical product as soon as the lockdown is eased, and there were also a couple of deposits taken during the show and one after.  Whilst being sympathetic to the extraordinary climate, it is clear there are a lot of passionate boaters who are keen to push forward with their boating, and we are trying to facilitate for these needs.  We are now working on a Virtual Pre-Owned Boat Show of a similar format to run for five days:  from the 21st through the 25th of May, explains Will Blair.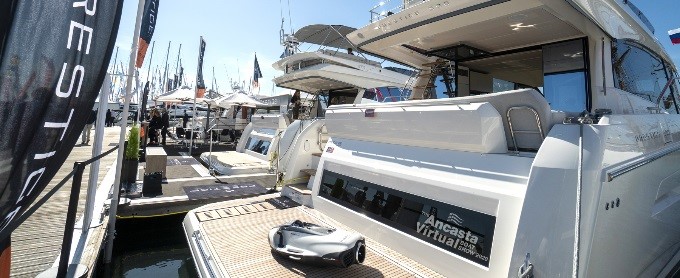 Burton Waters, PRESTIGE Dealer in Great Britain