PRESTIGE Invites You to Travel for a Moment to Yokohama, Japan
June 16, 2020
PRESTIGE in Japan
→ Yamaha Motor Co., Ltd., New PRESTIGE Dealership in Japan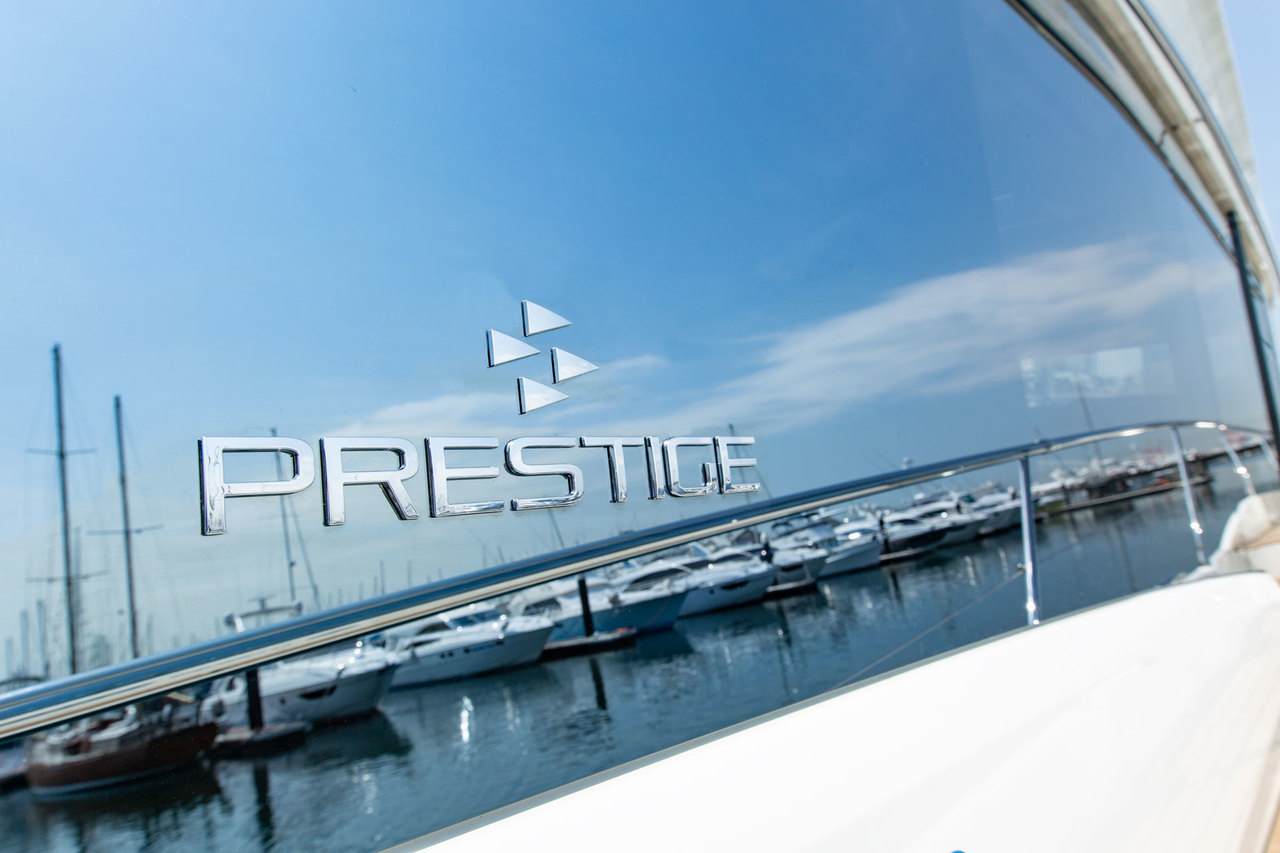 PRESTIGE is an international brand, present in locations around the world through a network of carefully selected dealerships who share the same passion for excellence….
At the end of 2019, PRESTIGE had the pleasure of welcoming aboard a new dealership in the Japanese market:  Yamaha Motor Co., Ltd.
The crew of Yamaha Motor Co., Ltd cover the entire territory, with more than twenty locations specialised in yacht sales.
→ Launch of the PRESTIGE 520 in Yokohama to Be Rescheduled
In February 2020, the first PRESTIGE 520 arrived in Yokohama, a Japanese port city.  The launch of this yacht in Japan had been scheduled to coincide with the International Boat Show of Yokohama, in March.  However, due to the Covid-19 pandemic, which has impacted a large majority of international marine events, the show was cancelled.
As soon as the situation permits, private sea trials of the PRESTIGE 520 will be organised in this area. Additionally, the official launch of the PRESTIGE brand and our new partnership with Yamaha Motor Co., Ltd will be celebrated soon.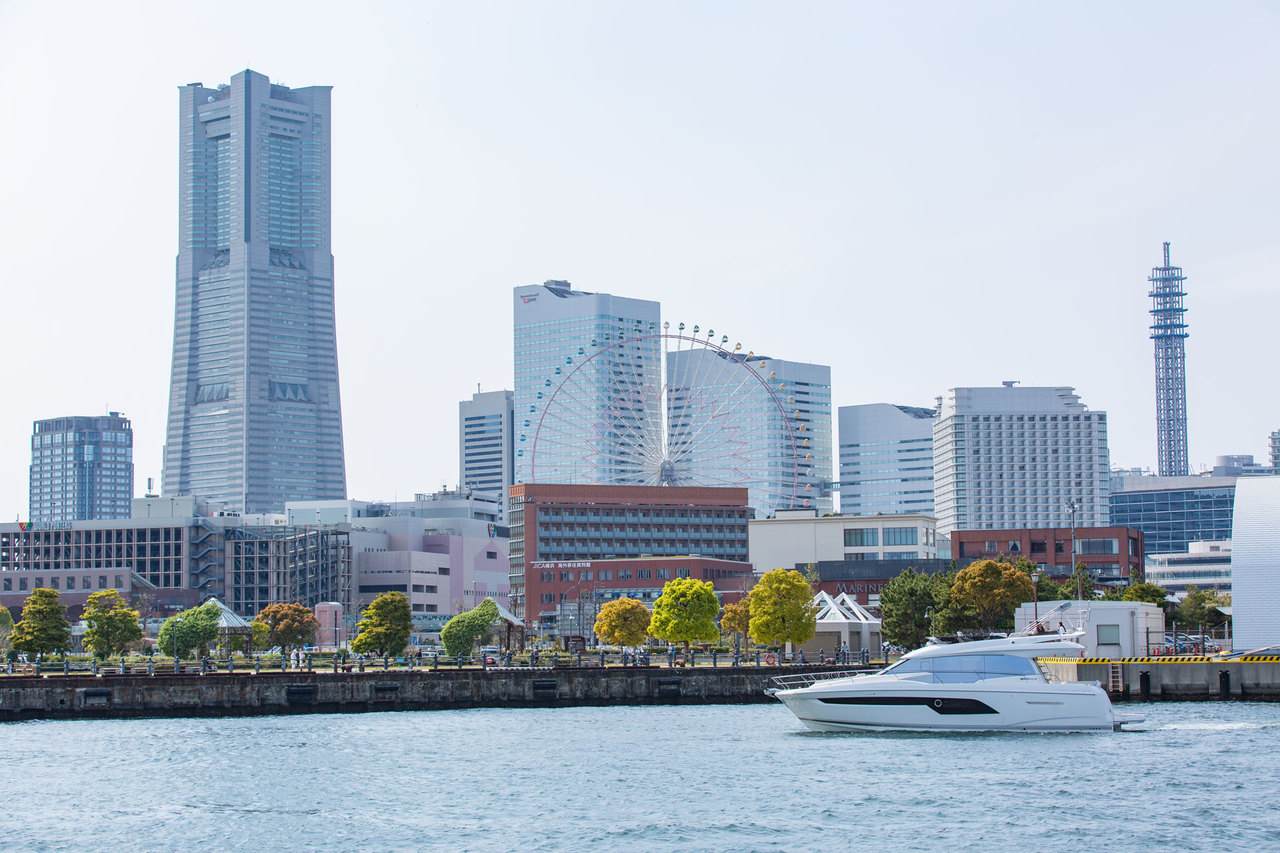 PRESTIGE 520:  A Success Story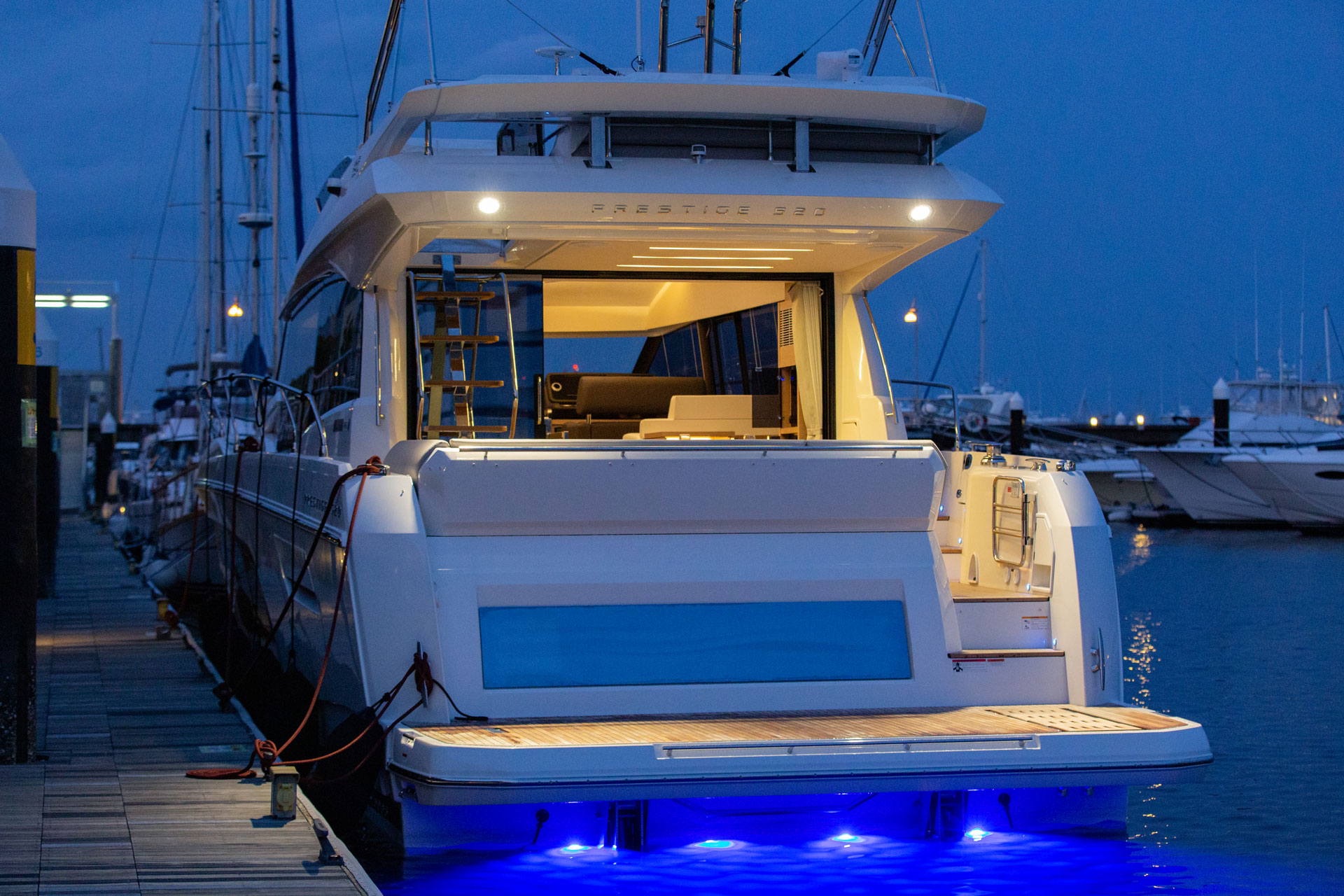 With a pure, powerful design, the PRESTIGE 520 offers multiple comfortable living areas, including the extra-large Flybridge.
Ease of life on board is enhanced by her clever design.  Intensely bright, the saloon invites relaxation and promotes well-being.  Facing sofas and modular bench seating in the cockpit, which can pivot toward the saloon, present an unparalleled space for entertaining.
Large windows in the hull grace the soft interior space with warm natural light and afford extraordinary visibility.
View Our Video of the PRESTIGE 520
Enter the World of the PRESTIGE 520
The Flybridge Line:  The Luxury of Space
The PRESTIGE Flybridge line:  a unique interior layout that features noble materials in a living space rich with volume and natural light.
Yachts designed for those who dare to dream and to live out their dreams.
More information to come!  Stay tuned, and follow us on social media in order not to miss anything:
In the meantime, PRESTIGE invites you visit Yokohama for a moment through a series of images.
Category :
PRESTIGE Yachts