The New PRESTIGE 420S Featured in the New Zealand Press
June 17, 2021
TOUR THE PRESTIGE 420S WITH BOATING NEW ZEALAND

The number-one marine journal in New Zealand, Boating New Zealand magazine, presents yachts of all sizes, sailboats and powerboats, for lovers of cruising and adventure! 
Chief Editor of the magazine, John Eichelsheim, presents the new PRESTIGE 420S: cruising fans can now discover the latest 42-footer in the PRESTIGE line, launched in 2020. 
View the Video Tour of the PRESTIGE 420S, by Boating New Zealand 
A CLEVER MODEL IN A COUPÉ VERSION, PERFECTLY ADAPTED TO THE NEW ZEALAND MARKET 
Aboard the "Wai Knot," the first PRESTIGE 420S to arrive in New Zealand, John Eichelsheim explores, highlights, and details the key characteristics of this new model in the S-Line, featuring a design faithful to PRESTIGE heritage, cleverly designed interior storage compartments, generous sleeping quarters and innovative technology for ease of handling.
The PRESTIGE 420S is highlighted for its comfort and practical layout. 
In his words:  
⟶  A Sporty, Elegant Design 
The PRESTIGE 420S features numerous storage compartments accessible from the large exterior swim platform.  Another strong point for this model is the electrically controlled blind, which extends to the aft of the boat, transforming the cockpit into an additional living space.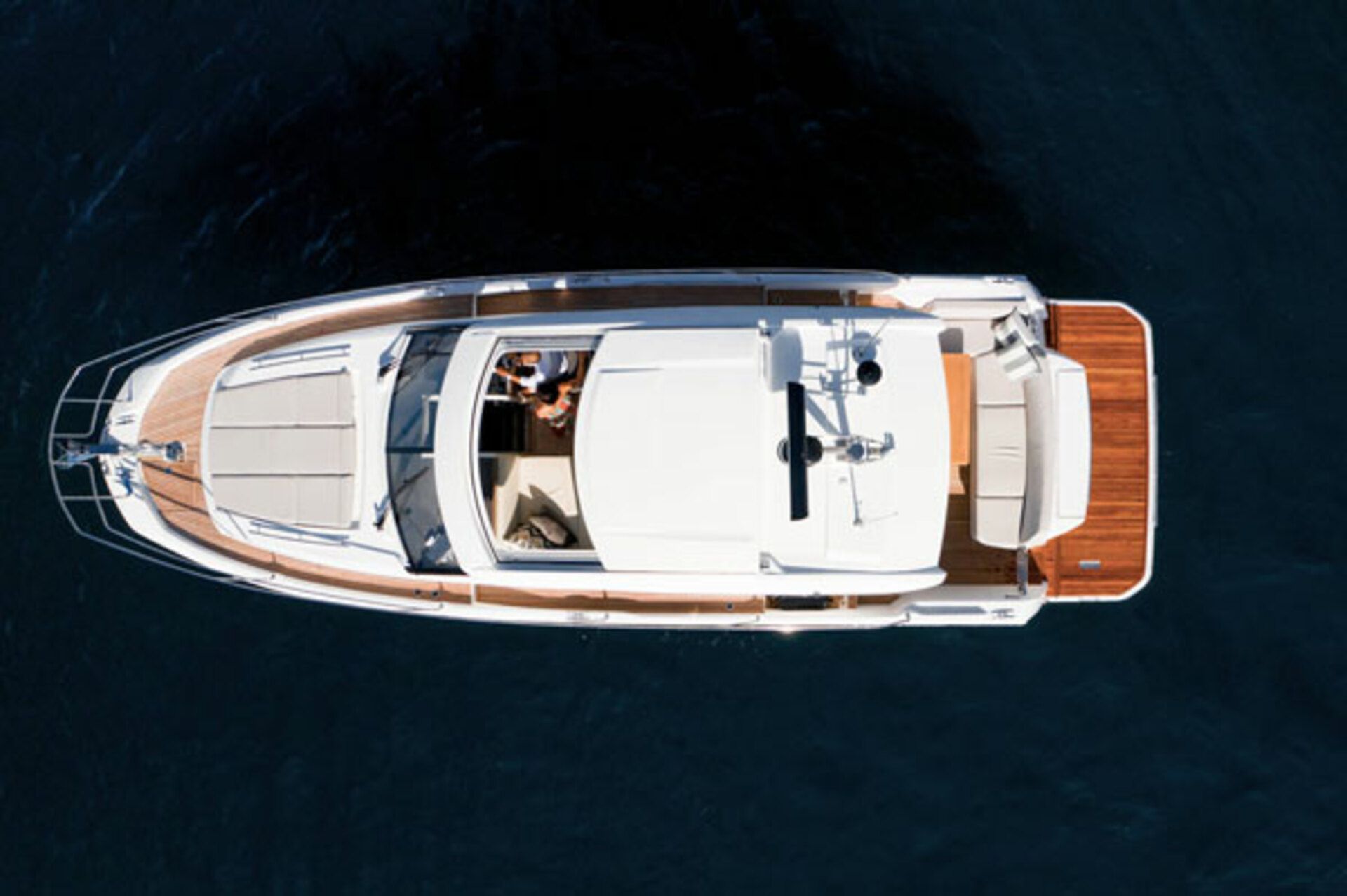 ⟶  An Optimised Interior Layout 
On the interior, the spacious galley features fine materials and copious storage space.  Light floods the interior of the saloon, highlighting the dark wood. The interior decor accentuates the contemporary style of the boat. 
The saloon, featuring easy access to the galley, is an exceptionally comfortable living space.  Bench seating on two sides enables you to enjoy views of the sea, whether through large lateral windows, the windscreen, or to the aft, through sliding glass doors which open onto the cockpit.  
Opening the immense, electrically controlled sunroof, an option, affords more light and an unencumbered view of the sky, enhancing the feeling of spaciousness and openness.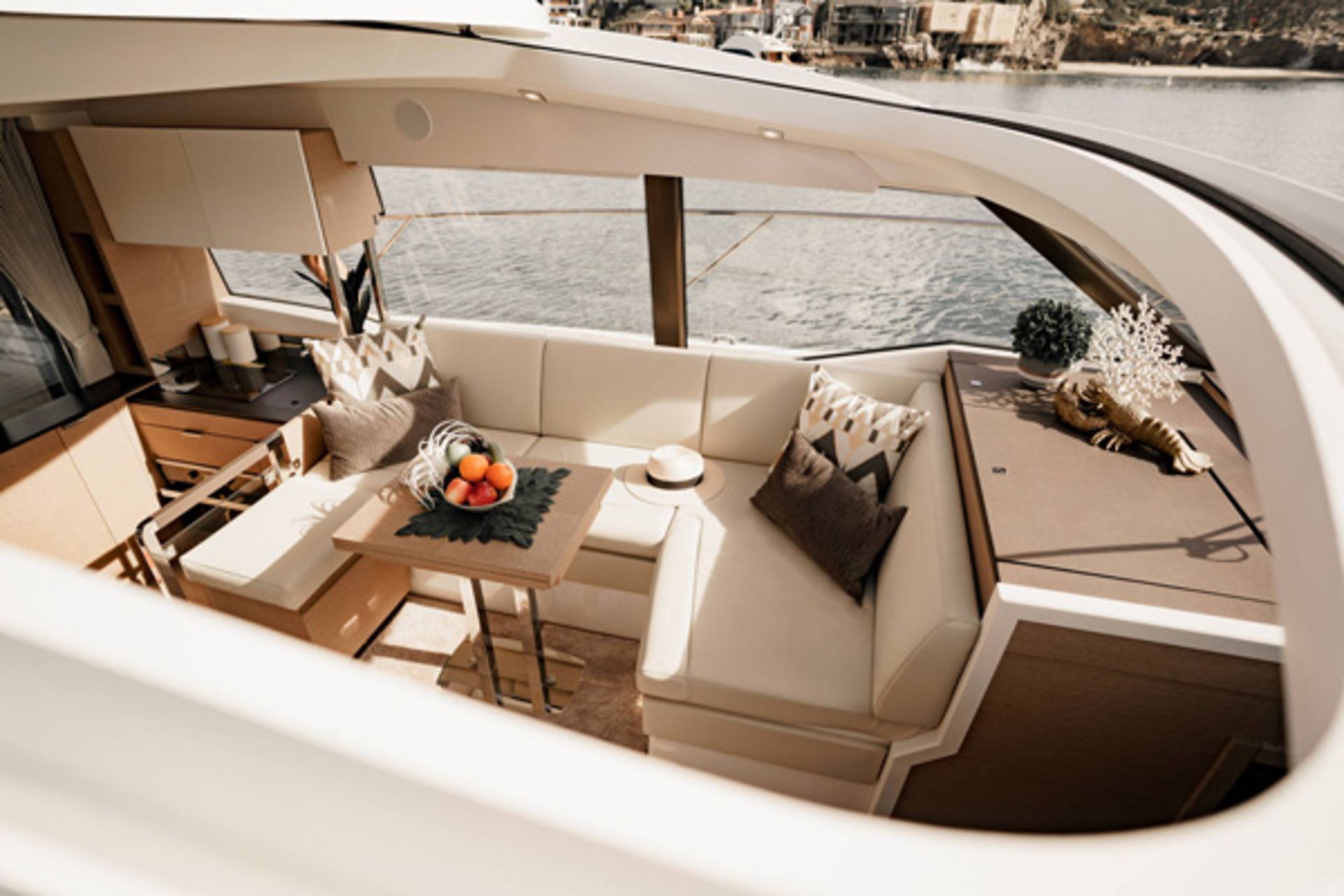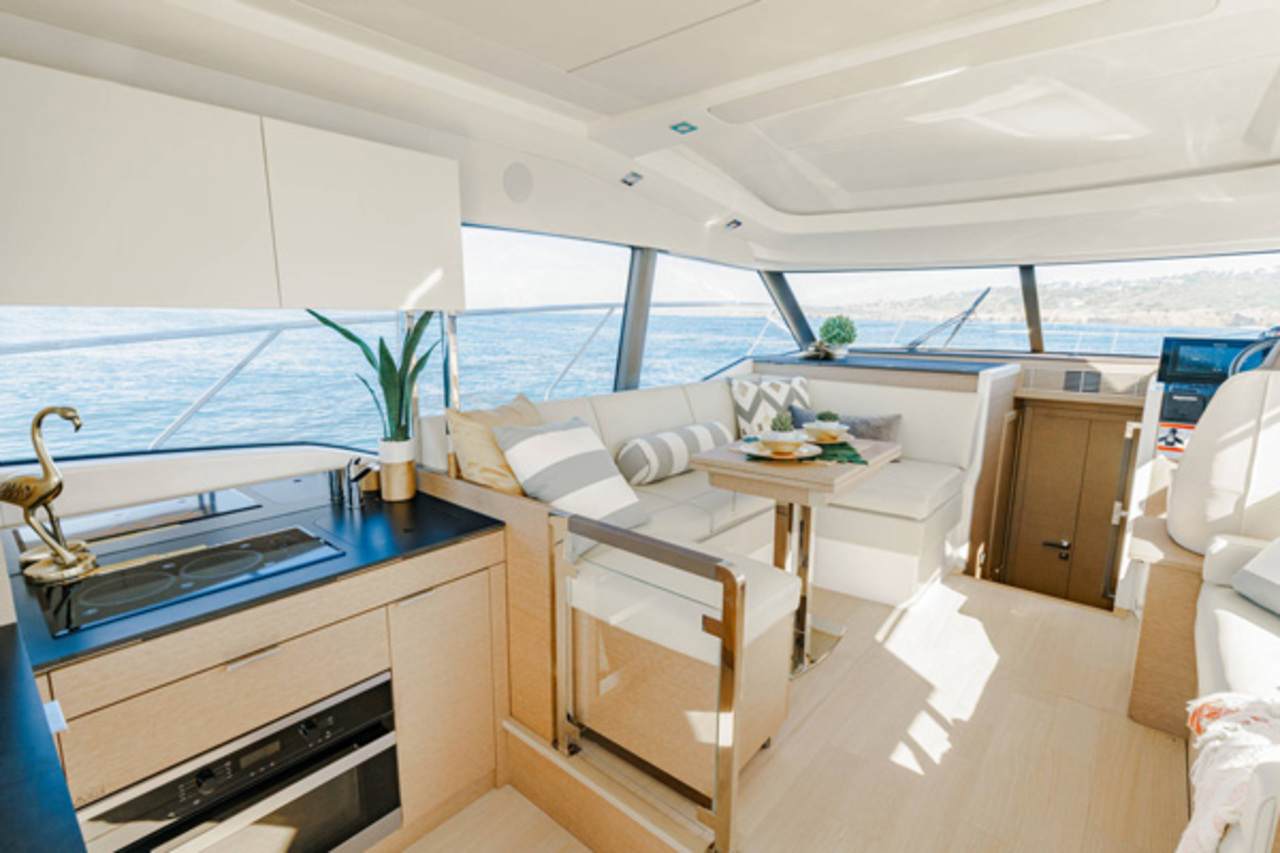 ⟶ Spacious Sleeping Quarters 
Below deck, the PRESTIGE 420S features two cabins and two generously sized bathrooms. Forward, the VIP cabin is equipped with a king-sized island berth, two large, hanging storage lockers and numerous integrated storage compartments. Abundant natural light streams through multiple windows. 
The en suite bathroom is spacious and elegant, featuring a separate shower.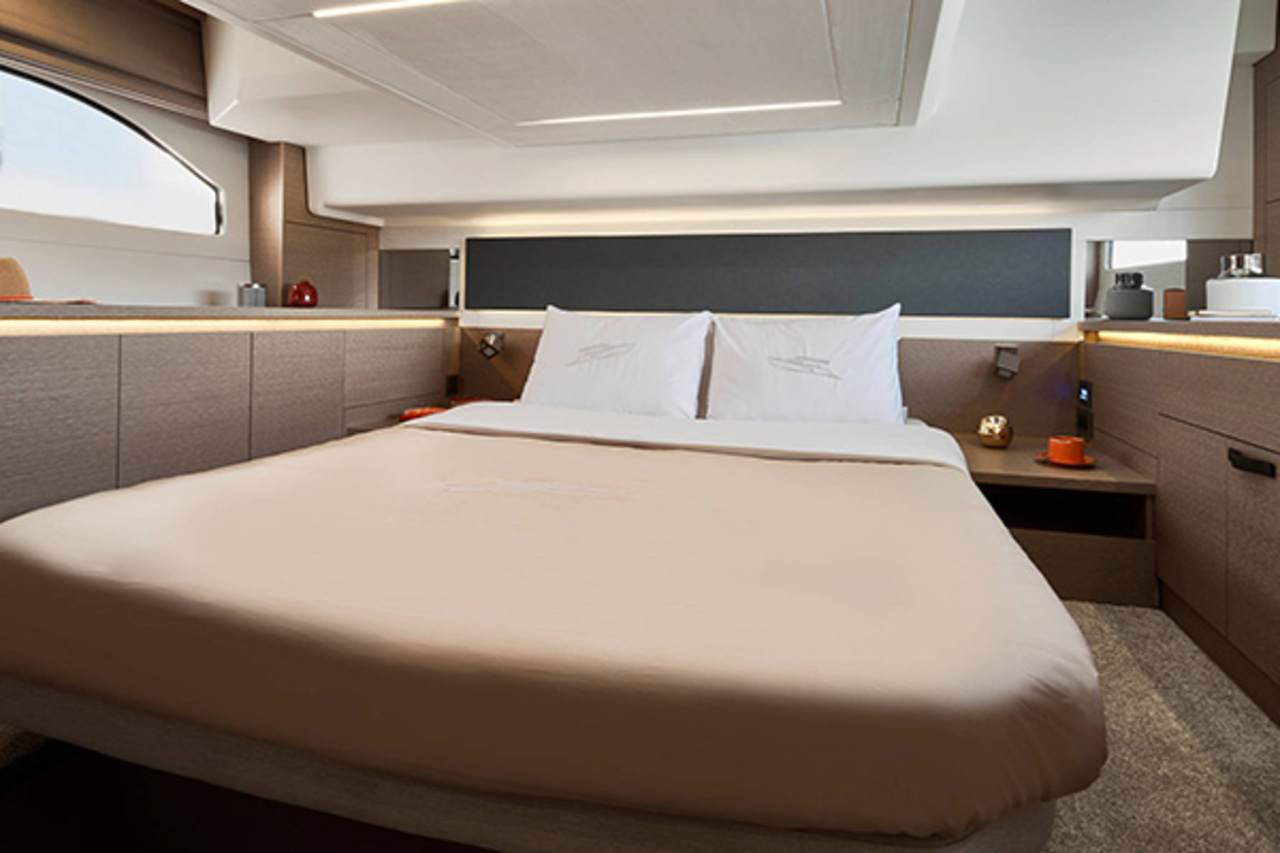 ⟶ Safe, Precision Steering 
The PRESTIGE 420S is equipped with the latest technology in steering.At the helm, the joystick control enables precise manoeuvres.The yacht is agile and responsive. High-speed turns remain well controlled, while the hull ensures smooth movement through the water.  
The helm station offers an unobstructed view.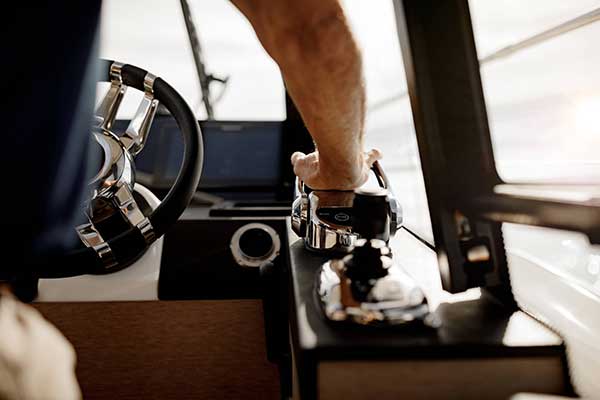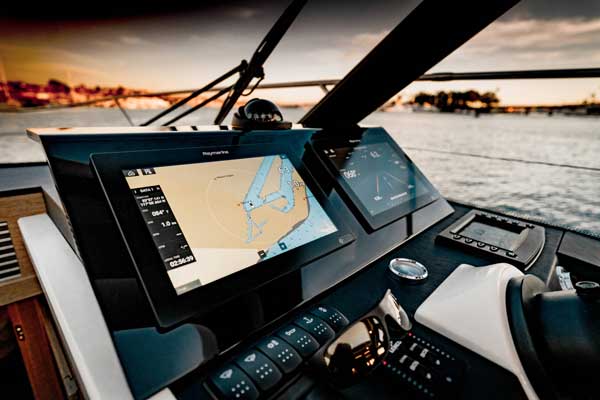 With exceptional volume for this size category, this 42-foot S-Line model offers the comfort of a larger boat: a luxurious owner's cabin and spacious, cleverly designed living areas, featuring a layout on a single level, all in a yacht that is incredibly easy to handle.
Learn more about the new PRESTIGE 420S
Contact a dealer for a sea trial of the PRESTIGE 420S
Category :
PRESTIGE Yachts