How Does PRESTIGE Reinvent Comfort Aboard Yachts of 20 Metres and Up?
July 23, 2021
Comfort is at the centre of our team's focus, and PRESTIGE yachts of over 20 metres in length are given particular attention, offering innovative concepts and designs.
Excellence
According to Erik Stromberg, Power and Motor Yacht Product Director: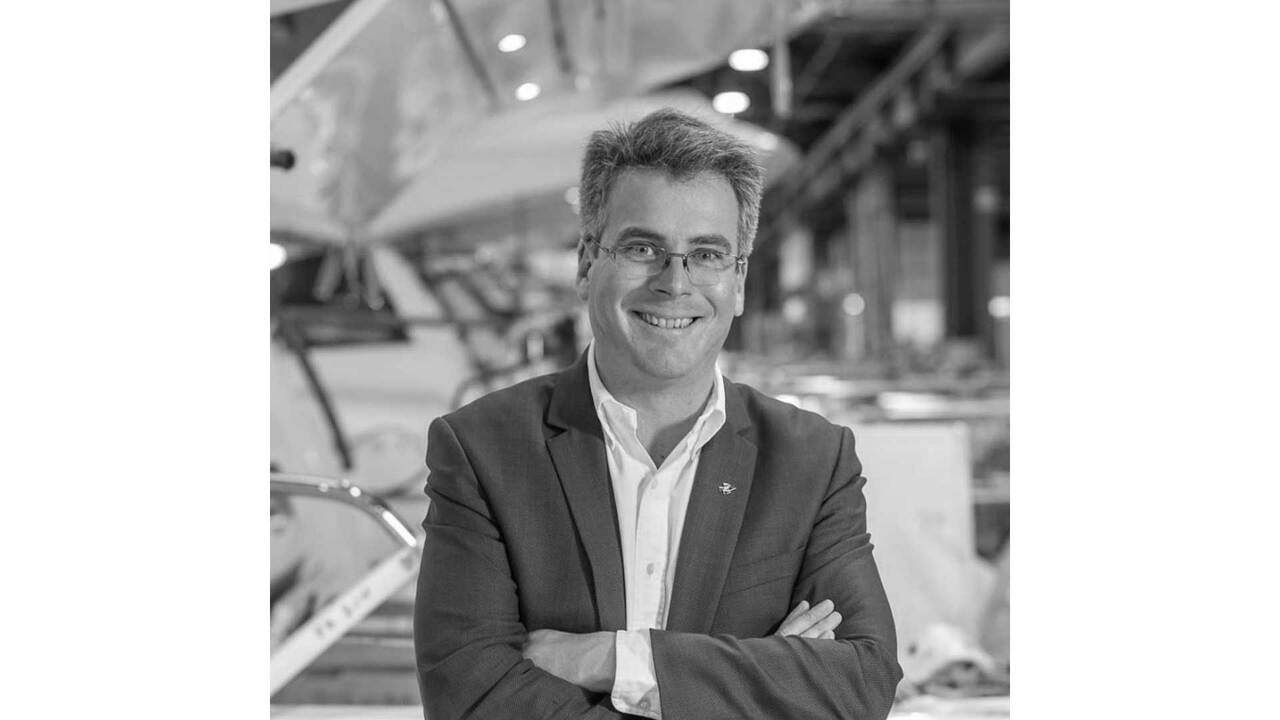 Our aim, at PRESTIGE, is to offer a maximum of comfort on board and to always strive for excellence

The PRESTIGE crew wanted to go beyond the expectations of our customers, and beyond what already existed in the market segment of motor yachts of over 20 metres in length. Our aim, at PRESTIGE, is to offer a maximum of comfort on board and to always strive for excellence.
The PRESTIGE 690 and the X70 were conceived with a real desire to design a private, intimate space, where the watchwords on board combine luxury, elegance, generous spaces, bright lighting, refinement, and design.
On the PRESTIGE 690, it was the design of the flybridge that received particular attention from our product development teams.  It is, in fact, the largest in its category.  This space designated for relaxation can be personalised to adapt to each owner's wishes and cruising style, with many possible configurations (sun loungers, sundecks, etc.).
The X70 demonstrates our desire to reinvent the way people go cruising.  With her sidedecks on the flybridge, the full width of the yacht can be utilised to offer completely open living areas and an unprecedented free space.  We have imagined these spaces to enable maximum use of the boat.  As a result, this concept enables us to offer a cockpit three times wider than that of other boats of this size.
With nearly 25 percent more floor area than a classic 70-footer, the X70 is an innovative model for its architecture and its unprecedented use of space.
 
Comfort
Aboard these yachts of over 20 metres, the accent is in connexion with the sea and the natural elements.  More than a desire, it is a real daily mantra that drives the PRESTIGE crew:  to develop yachts where the interior and exterior blend as one, to fully take advantage of this exceptional waterfront property.
Every detail on board has been designed to transform these yachts into private islands.
Generous interior volumes interconnected with cosy exterior living spaces transform PRESTIGE yachts into a peaceful, private haven for enjoyable family cruising.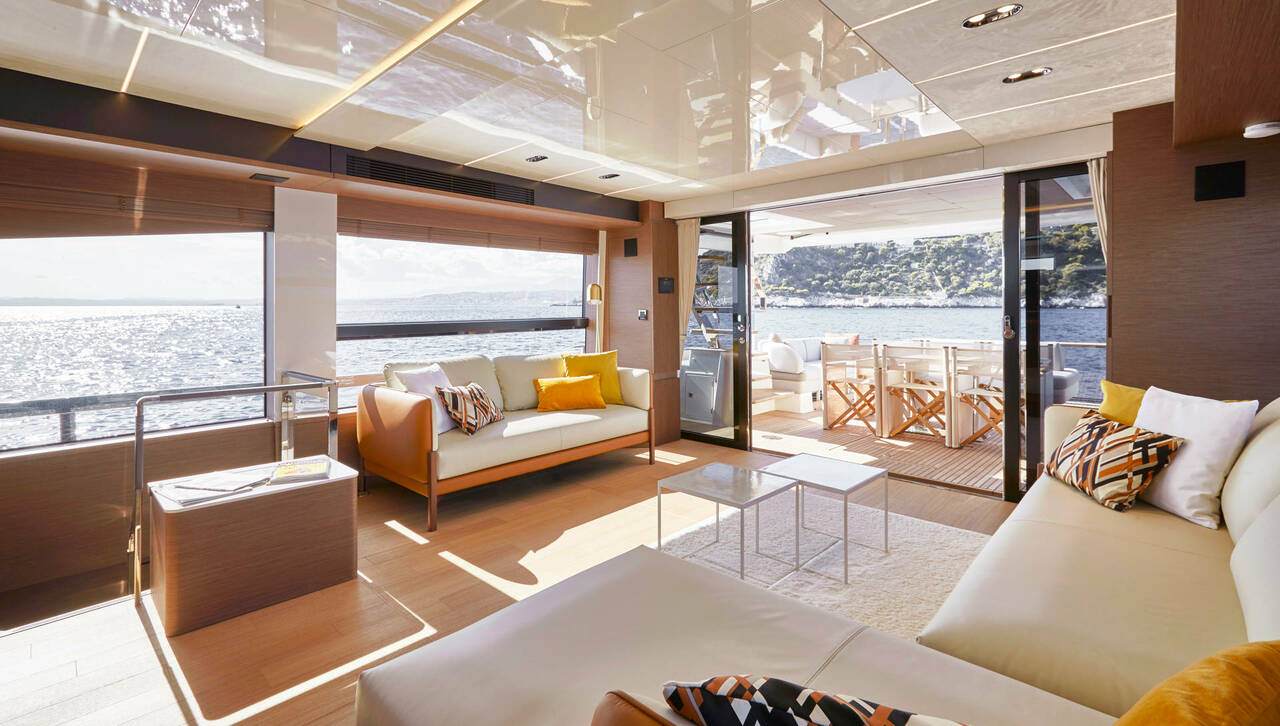 Comfort on board is at the centre of all our concerns, as the choice of Volvo IPS engines on these models perfectly illustrates.

Cruising comfort is enhanced by an appreciable reduction in vibrations, excellent performance at sea and great autonomy.  This engine also enables remarkable handling, for returning to port or to a mooring in the best conditions.
confirms Erik Stromberg
Refinement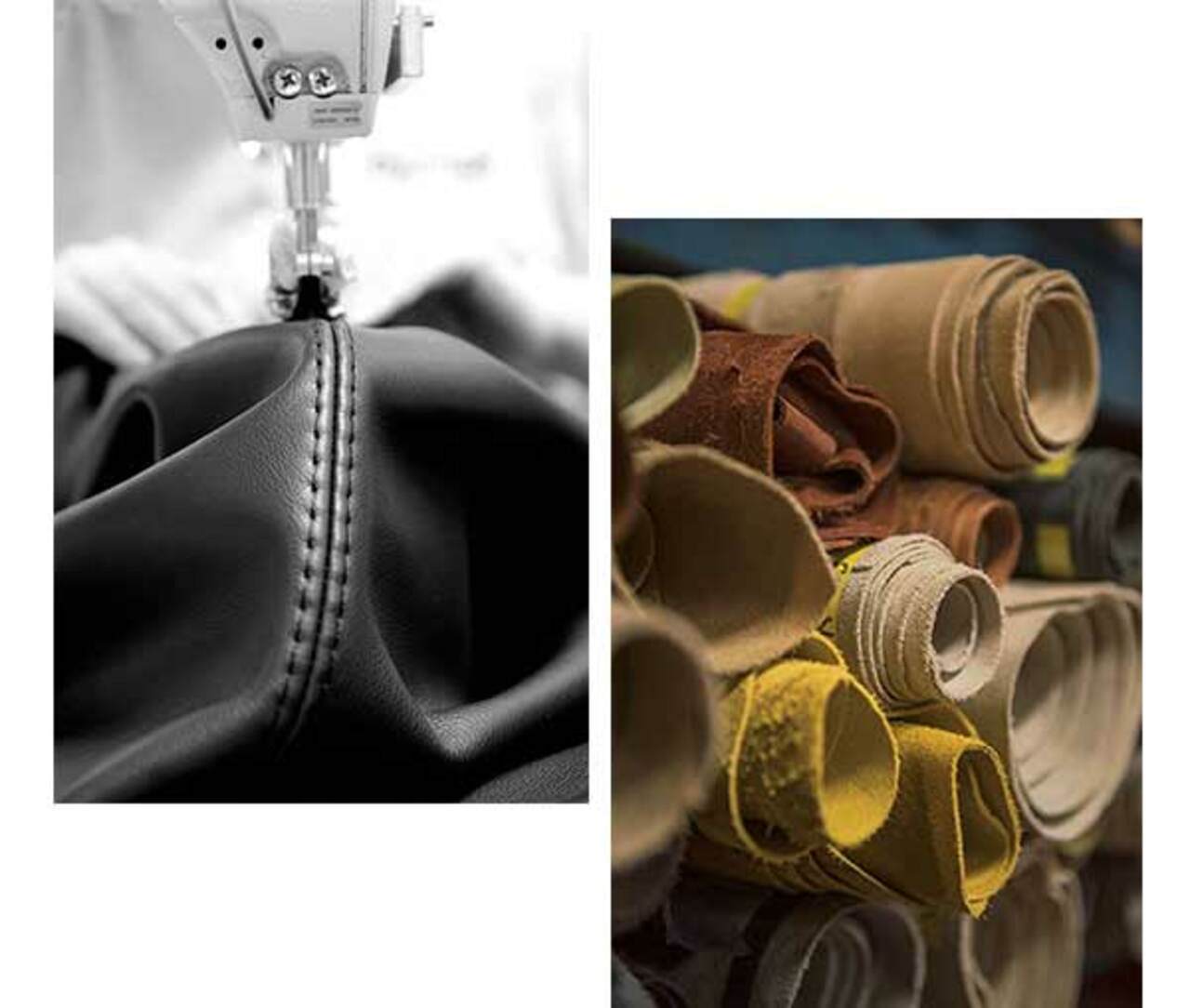 The Italian design offices of Garroni Design work in close collaboration with PRESTIGE in the creation of all motor yachts, developing elegant hull lines and integrating fine materials into the world of yachting.  Designed as a true oasis, PRESTIGE yachts are the result of meticulous work by a passionate crew.
Exceptional suppliers, who work for shipyards producing large luxury yachts or supplying furnishings for private aviation, such as Duvivier, French creator of sofas, or Foglizzo, renowned Italian leather supplier, have been selected.  Woodwork has also been the product of careful consideration to set PRESTIGE motor yachts apart, with luxurious finishes and the integration of solid wood panels.
On the interior of yachts of over 20 metres, the quality of materials is subject to particular attention to offer finishes worthy of luxury yachts. Fine materials enhance the yachts for exceptional refinement and elegance on board.
Exceptional Handling
At PRESTIGE, nothing is left to chance, from the hull to the deck: ever-more innovative technology has been integrated aboard boats of this length, for cruising where perfection is the watchword.
Short-handed cruising is accessible, even without crew, with equipment such as Ship Control (monitoring and control system compatible with touch screens and the dedicated 7-inch screen in the saloon) and a steering console with a complete engine control system and joystick.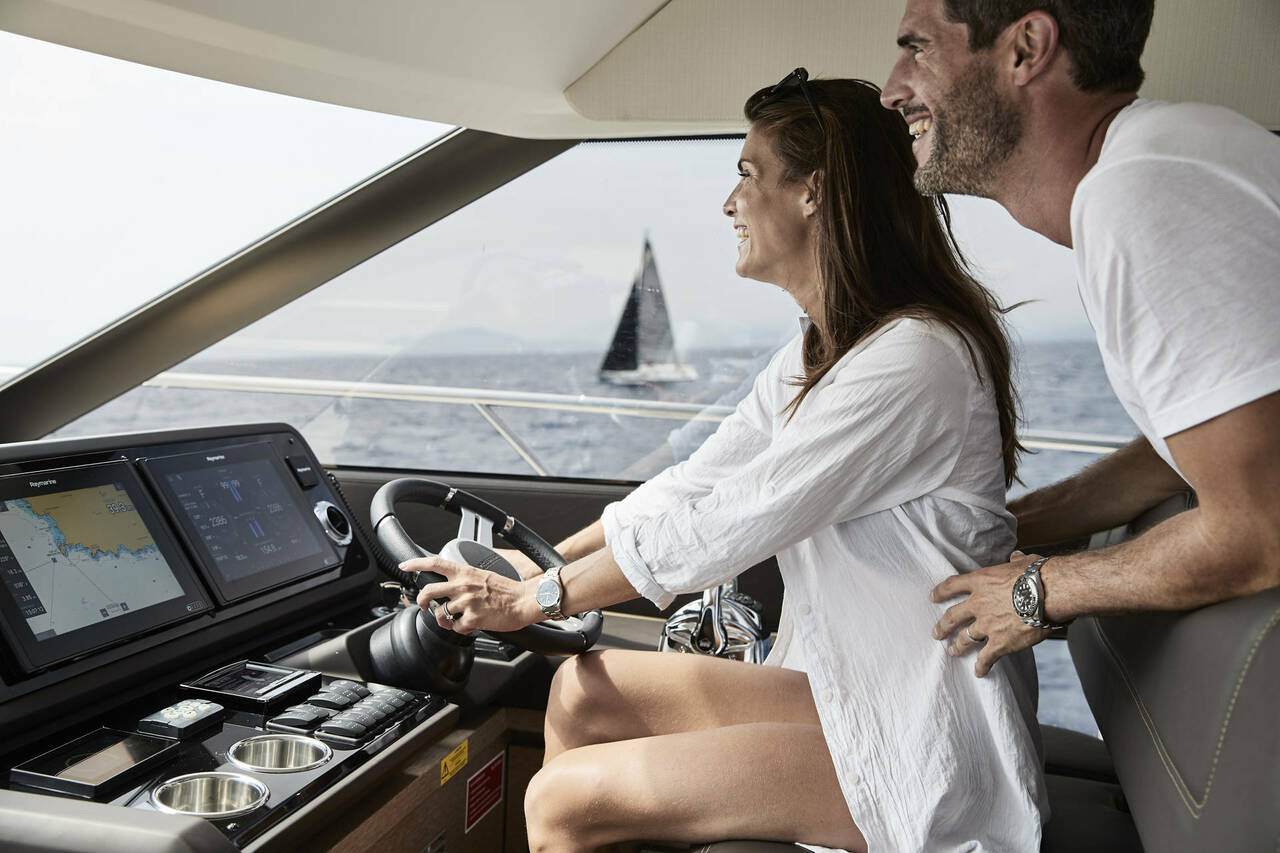 The PRESTIGE experience is cruising aboard luxury motor yachts in unequalled comfort.
View all our models over 20 metres: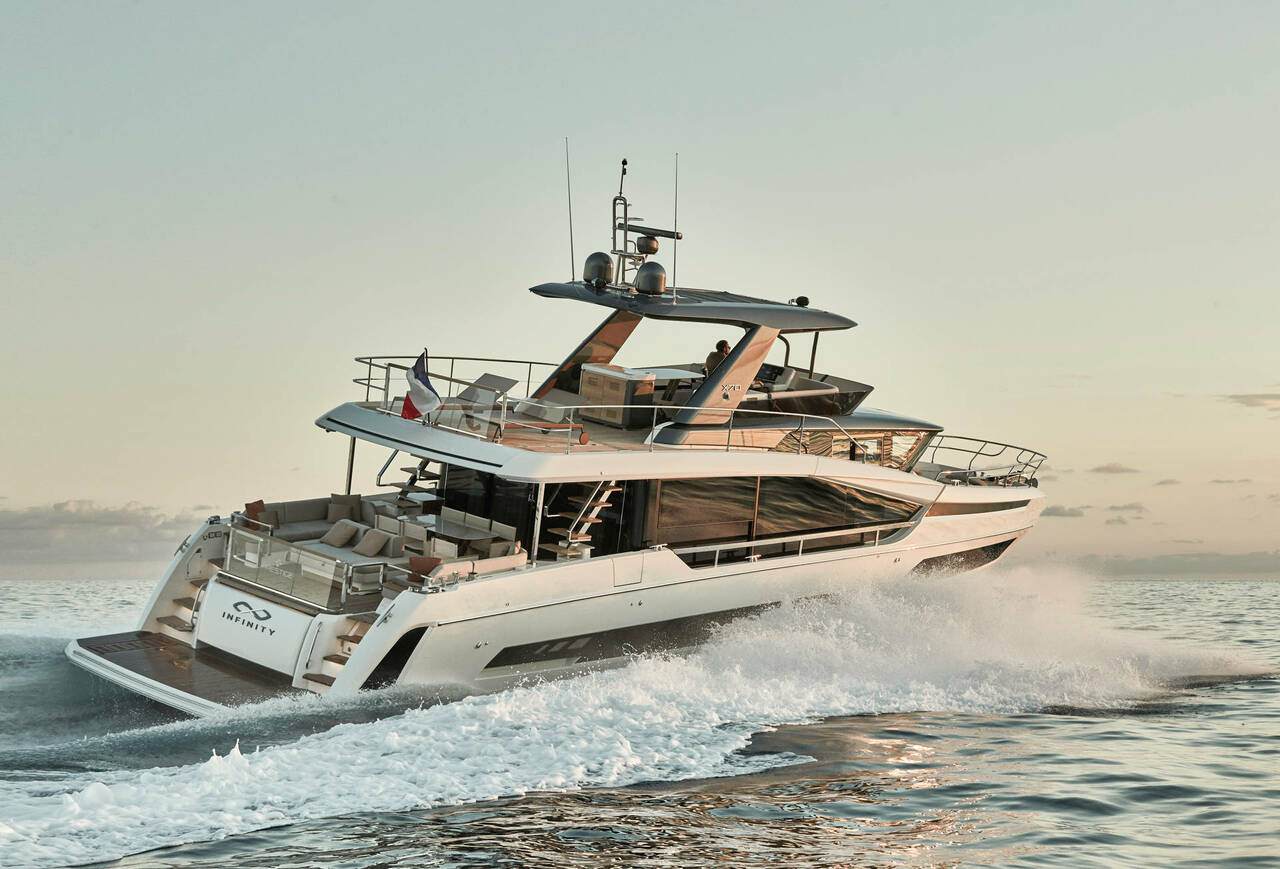 Length Overall:  21.83 m / 71'7"
Cruising Speed:  20 kts
Number of Cabins:  3 or 4 +1
Launch Year:  2020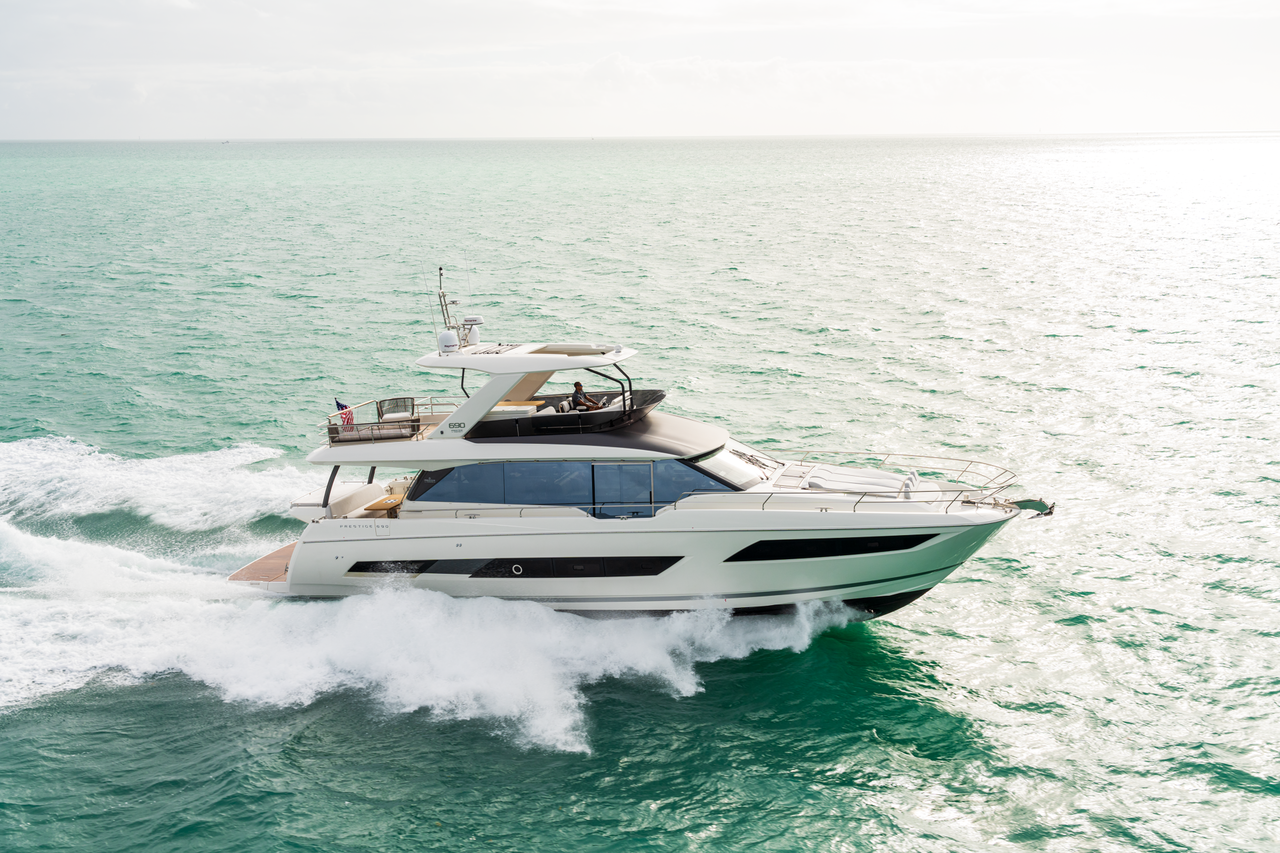 Length Overall:  21.45 m / 70'4"
Cruising Speed:  25 kts
Number of Cabins:  4 +1
Launch Year:  2021
_________________________________________________________
Contact a PRESTIGE Dealer
View our network of PRESTIGE dealers specialised in the sale of new motor yachts.
Purchase and Resale of Pre-Owned Boats
You can also find a selection of advertisements for pre-owned yachts located throughout Europe via our partner, Band Of Boats.
View Pre-Owned PRESTIGE Models
Category :
PRESTIGE Yachts