Launch of the X60 at the 2021 PRESTIGE Exclusive Days
24 ноября 2021 г.
Our production facilities in the Vendée Region are transformed into a true showroom for one weekend.
World Premiere of the X60
On the occasion of a private event held at our production facilities, the heart of our industrial savoir-faire, PRESTIGE chose to launch the new X60 for its world premiere.
Relive the Moment in Video
This new yacht, by Garroni Design, combines onboard comfort and large interior volumes with a design that opens fully to the sea and the elements.  Every detail is designed to make life on board in the image of life at home: soothing, comfortable, and inviting.
An Exceptional Weekend
For its 10th edition, this annual event gathered together over 200 owners and dealers from all over Europe, with a programme enabling participants to meet the PRESTIGE crew and designers, tour the facilities, discover the latest models, and share in a gastronomic luncheon.  
The art of living well at sea, with PRESTIGE, was expressed within the time of one special weekend.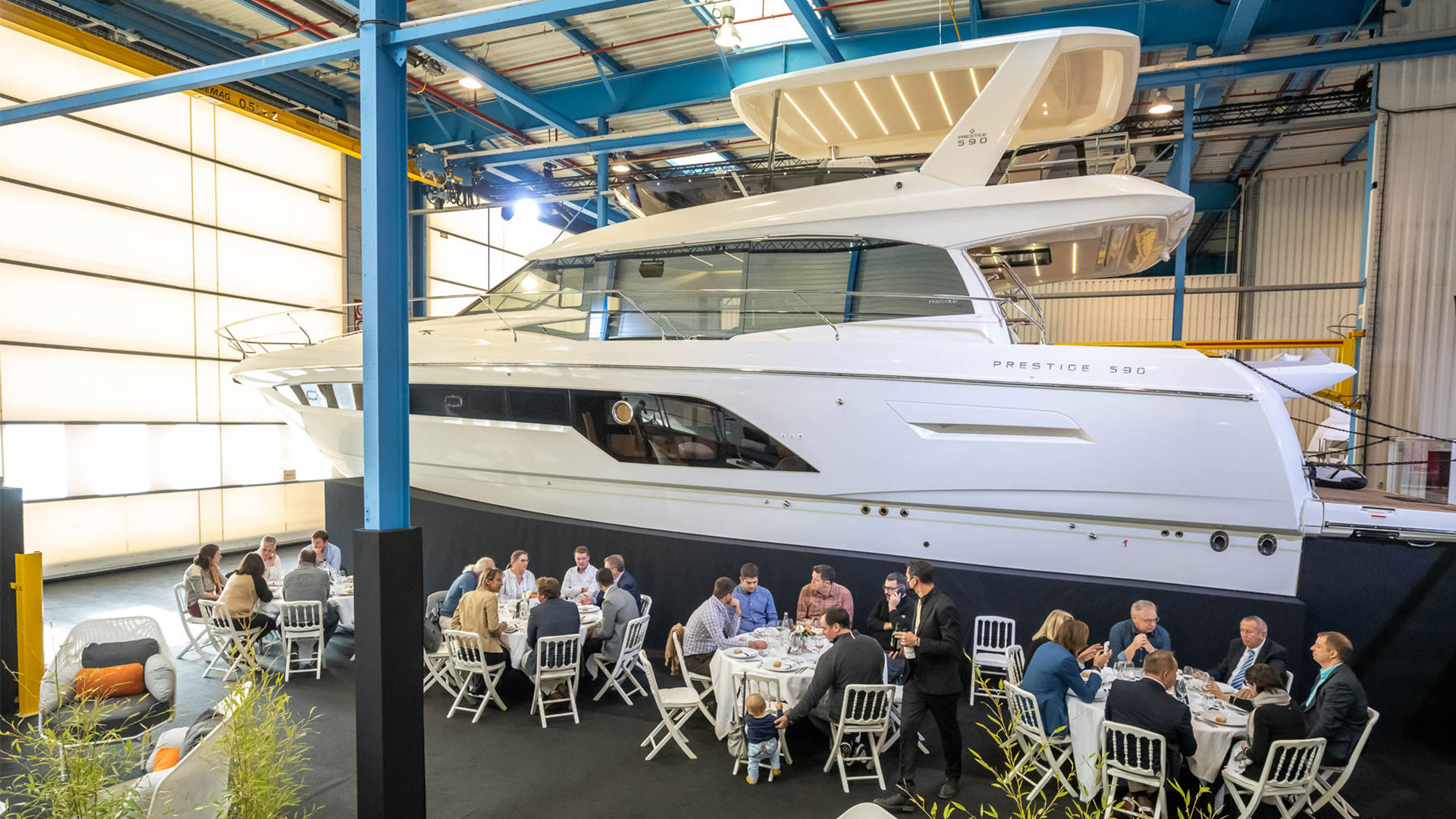 We would like to thank our partners: