Introduction
Live in Harmony with the Sea
With its surprising characteristics, unique in its segment, the M48 offers an unparalleled freedom of movement and stability to experience peaceful moments at sea.
This multihull yacht reveals generous, brightly lit and refined living spaces, affording the ultimate in comfort.  It promises life in harmony with the sea and at a gentle pace.
Truly reconnect with nature and with yourself.
Virtual visit
Explore in closer detail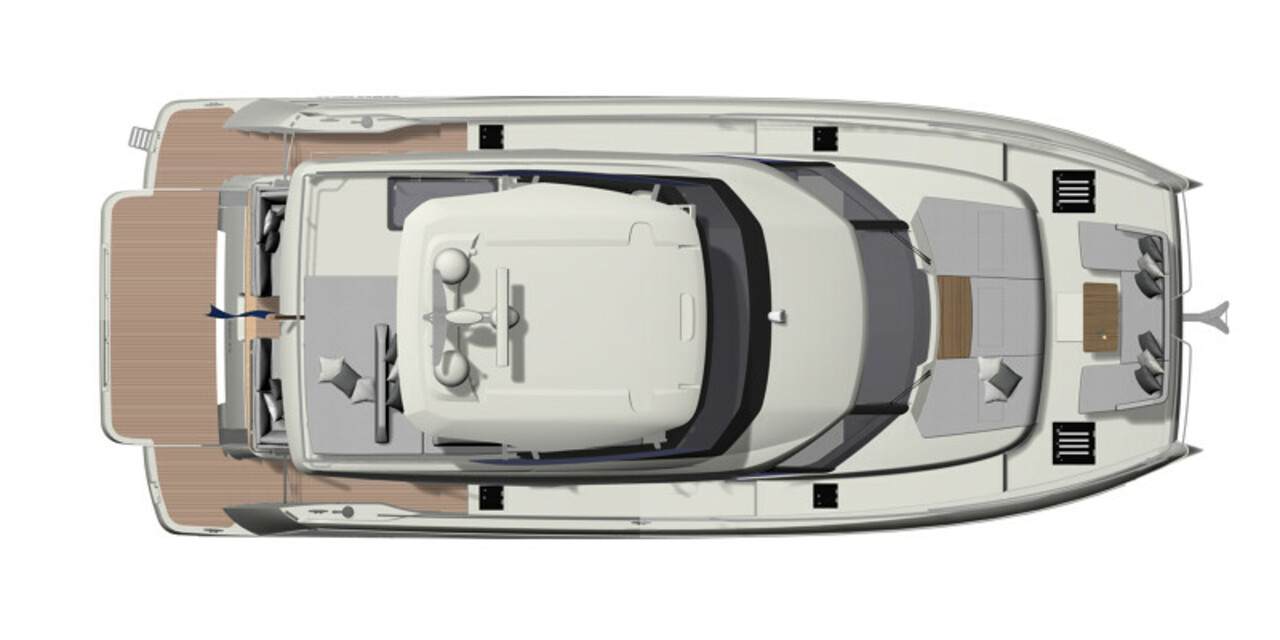 Layout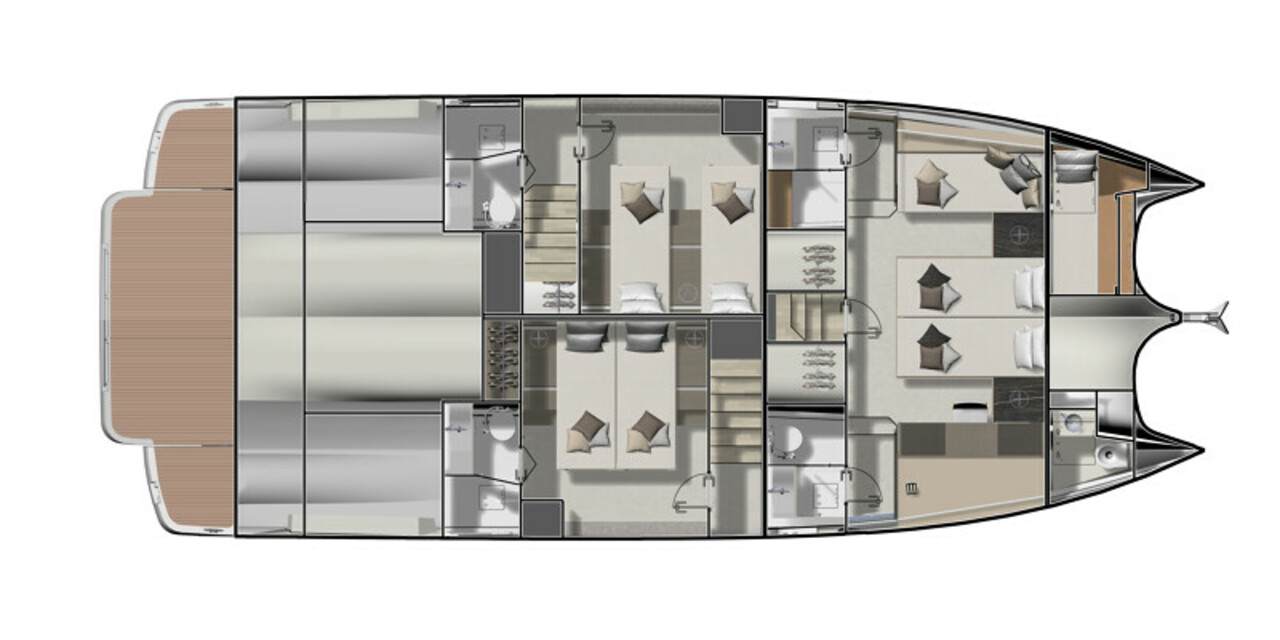 Layout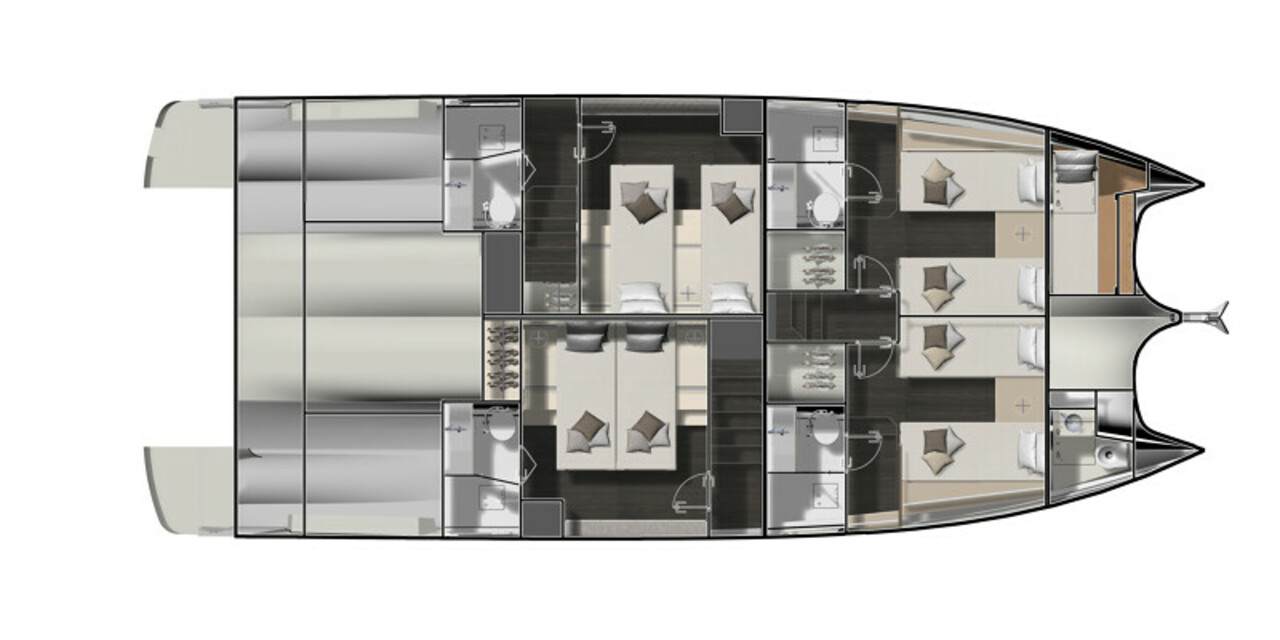 Layout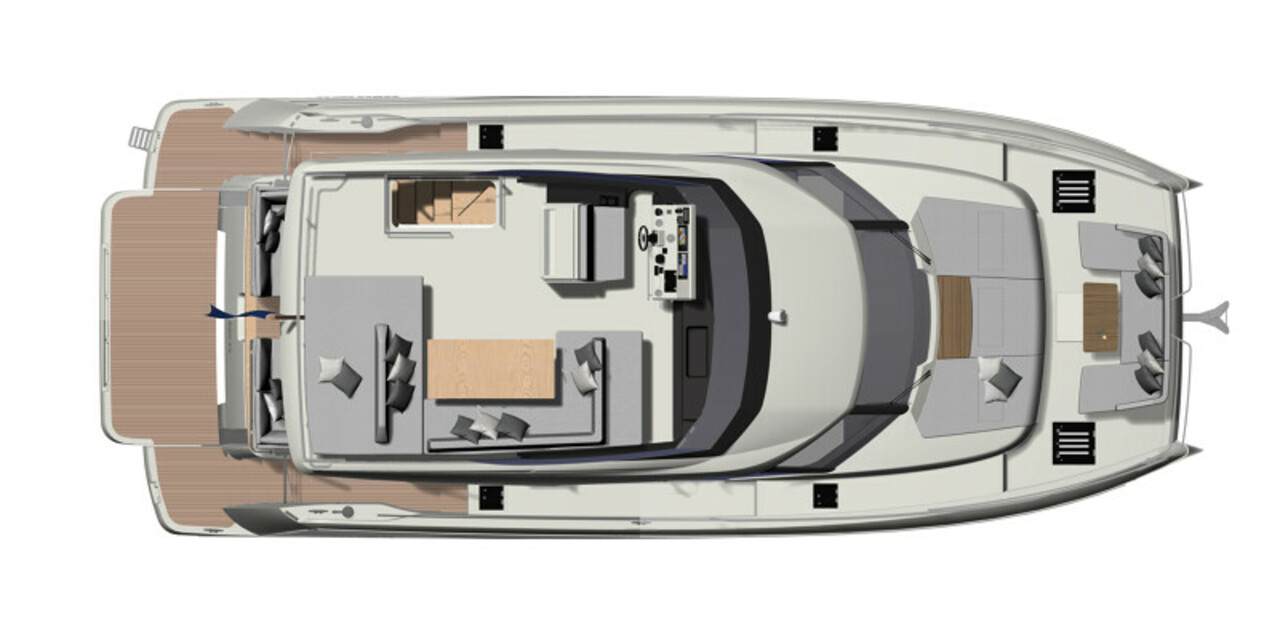 Layout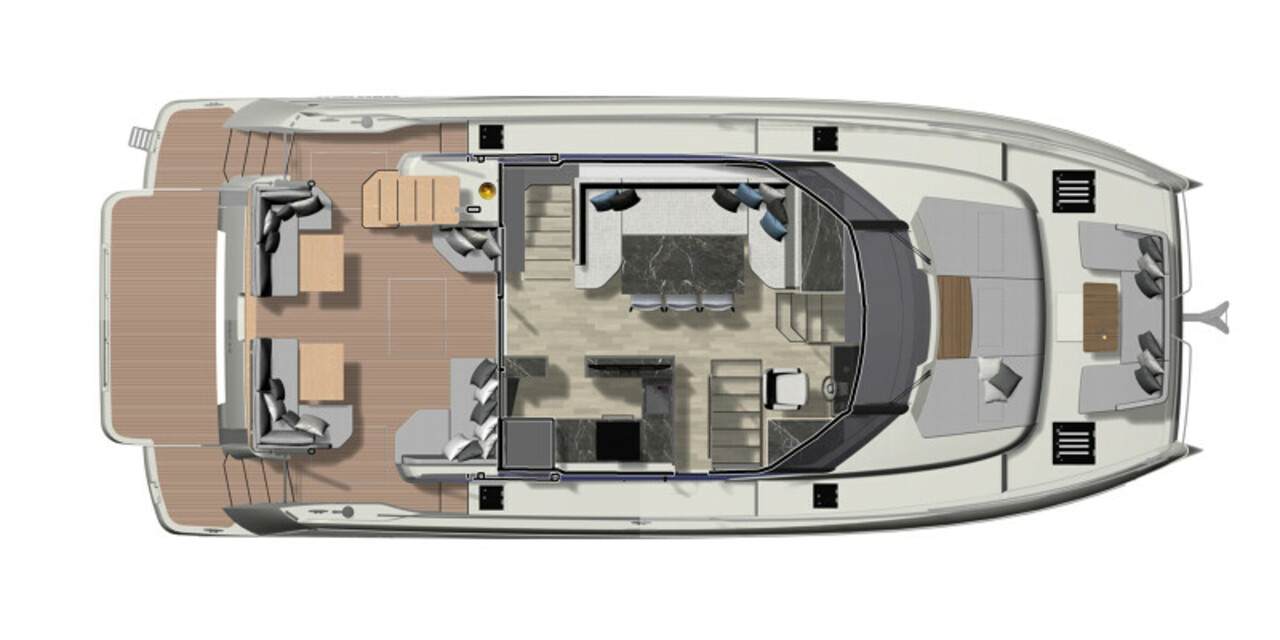 Layout
Specifications
Characteristics
Engines
VOLVO 2 x D4-320 CV - V-Drive
Certification
B-12/C-14/D-16
Detailed specifications
Length overall
14.79 m / 48'6"
Hull length
14.37 m / 47'2"
Maxi air draft
5.9 m / 19'4"
Light displacement
18639 kg / 41092 Lbs
Full load displacement
25964 kg / 57241 Lbs
Fuel capacity
1200 l / 317 US gal
Water capacity
600 l / 159 US gal
Hot water heater capacity
60 l / 16 US gal
Holding tank capacity
176 l / 46 US gal
Architect
Garroni Design - Philippe Briand
Other models
M-Line