Presenting the M48
March 11, 2022
PRESTIGE M48: LIVE IN HARMONY WITH THE SEA
PRESTIGE is launching the M48, the first model in the M-Line, the new line of power catamarans. This new multi-hull yacht enables the shipyard takes a major step and offering an all-new experience in the art of living well.
The M48 reveals generous, brightly lit, and refined living spaces, affording the ultimate in comfort. With features enabling you to live in complete harmony with the sea and with nature.... 
View the video: 
AN INTUITIVE LAUNCH IN A STRONG GROWTH MARKET
Since the middle of the 1980s, large multihulls have seen spectacular growth, progressively becoming the generic image of large cruising sailboat.
Following in the wake of the sailboat segment, power catamarans, whose world production in 2021 is estimated at over 300 units of over 40 feet, is a market that is experiencing considerable growth.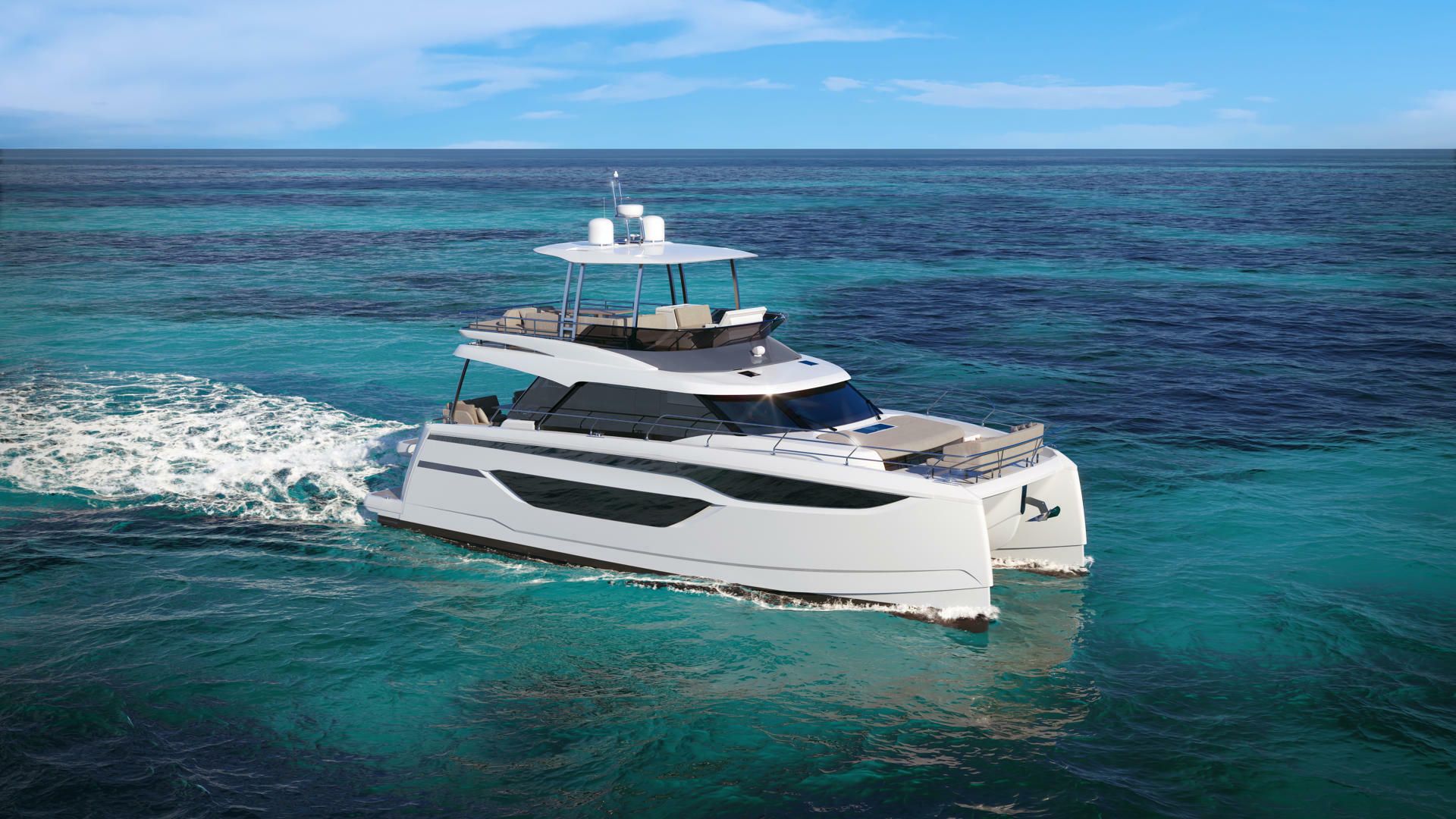 Our customers' expectations extend to multihulls. PRESTIGE Yacht owners cruise with their families and, for the majority, without crew. They particularly value the feeling of spaciousness afforded by the 360° view in the saloon, the extraordinarily bright interior, the optimal design of the owner's cabin, and ease of handling of our yachts. Today, our buyers want more luxury, space, and comfort. High cruising speed is no longer a demand – stability is, on the other hand. These have naturally pointed us to the catamaran. With this platform on the water, PRESTIGE renews its promise to realize the dream of living on your own private island!
confirms Erwin Bamps – General manager.
It is in this context that PRESTIGE has developed the M48, relying not only on its undeniable expertise, but also on world-renowned designers - its historic designer, Garroni Design, and Philippe Briand Yacht Design. 
The M48, is a villa that opens on to the sea. For the M48, the objective was to off er a true powercat, well positioned in the world of yachting, with an owner's suite worthy of that found on a 70-footer. Ergonomic design and fl ow of movement on board are redesigned, while wide sidedecks ensure safety on board. The cockpit is freed, the visual barriers aft have been removed in order to fully benefi t from the view of the wake. For the design, we have chosen inverted bows, innovative for PRESTIGE, which contribute to a unique and harmonious visual signature.
explains Camillo Garroni - PRESTIGE Designer.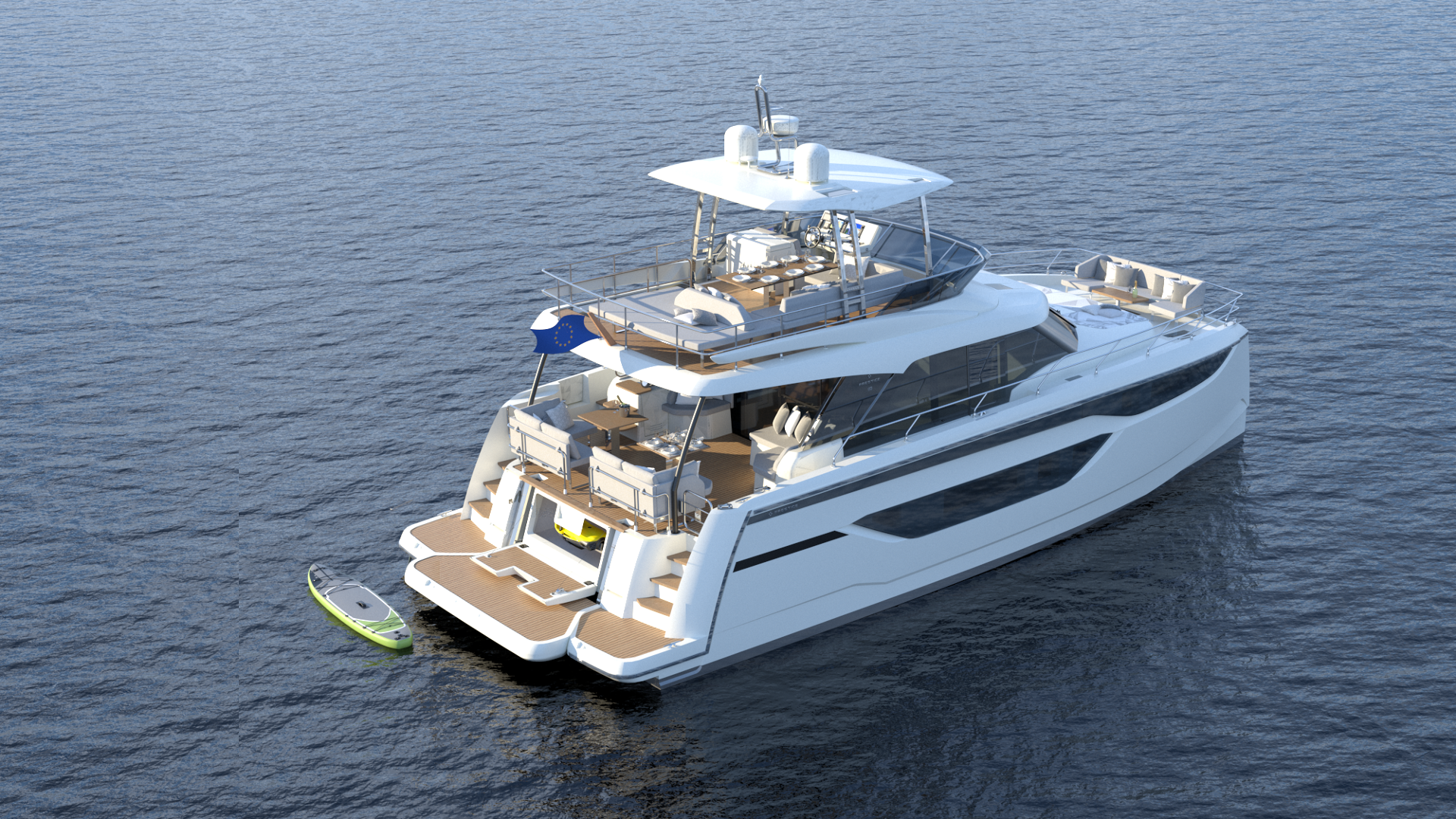 The unique characteristics of the M48 enable PRESTIGE to successfully launch into this promising market.
Category :
PRESTIGE Yachts