PRESTIGE & Pavageau: Jewelry Inspired by the Identity and Elegant Lines of Our Yachts
September 17, 2020
Meet Marc-Arnaud Pavageau
Before he began creating his own line of jewelry, Marc-Arnaud Pavageau worked for over ten years for the most renowned jewelers of the Place Vendôme in Paris.
There, I developed an exigence for creating high quality without fault, with all the precision in execution that makes the savoir-faire of our noble French tradition of high-end jewelry design.
 - confides the young jewelry creator.
Discover the World of Marc-Arnaud Pavageau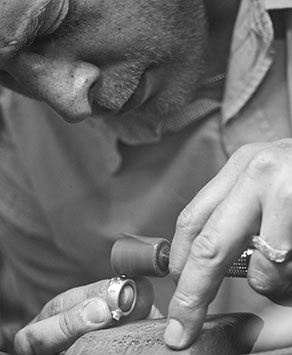 Birth of a Brilliant Collaboration

In 2019, PRESTIGE and Marc-Arnaud Pavageau collaborated to launch a line of gender-neutral jewelry, offered in a variety of styles.
      Creations Imbued with Values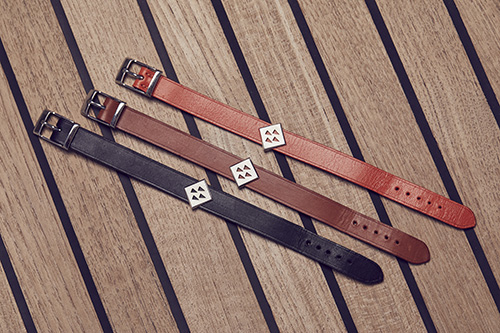 Designed specifically for PRESTIGE, this line of jewelry is inspired by the identity and elegant lines of our yachts. Particular attention is paid to the quality of the creations, which are notably made in France.  Our shared values, built on sharing discoveries and emotions, make this collaboration a success.
The Art of PRESTIGE Jewelry

To own a piece of PRESTIGE jewelry is to extend the voyage and the experience while keeping the values of the brand close.
The leather bracelet, or the pendant, are essential pieces for personalizing and perfecting an ensemble.  Both highlight the iconic PRESTIGE logo:  the pennants.
Strong symbols synonymous with belonging, with power, but also with travel and adventure, the pennants are a universal symbol specific to the maritime world.
PRESTIGE jewelry is a modern, elegant statement.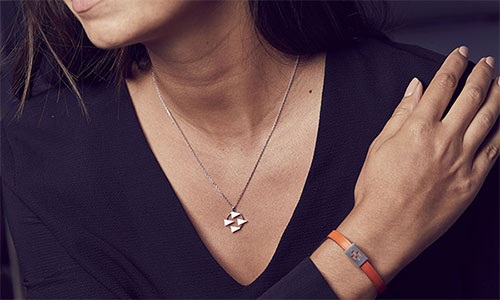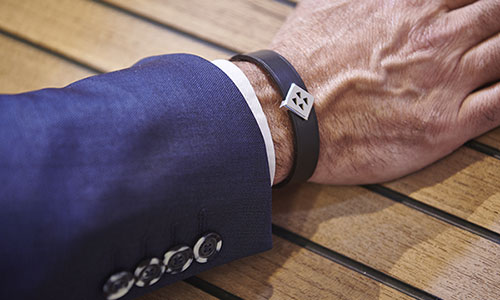 You can find these customizable bracelets and pendants in the PRESTIGE boutique.
Category :
The brand and its yachts