PRESTIGE DECOR: The Art of Living Well
April 15, 2021
Where the Sea Feels Like Home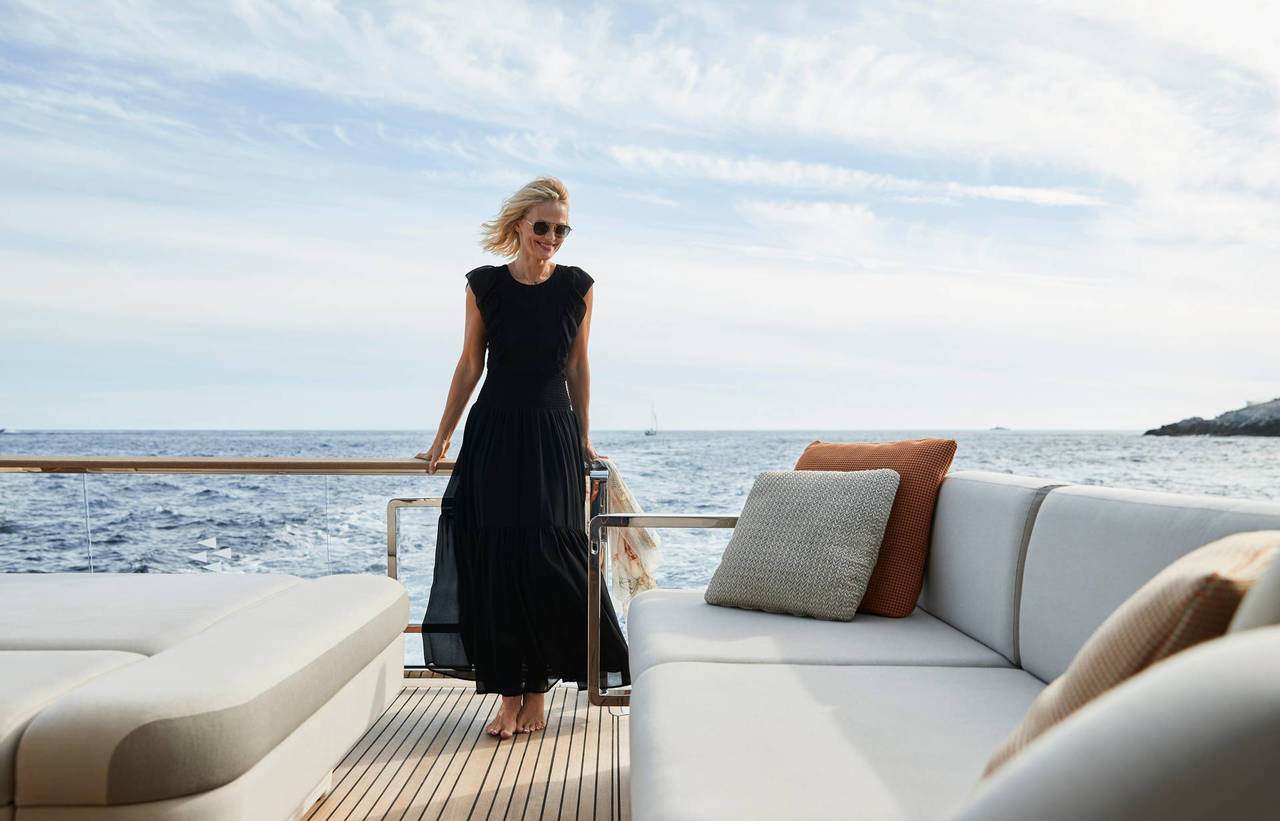 To step aboard the X70 is to embark on a bold yacht.  Everything has been designed and created to fulfill her owners' dreams for an emotional experience.
Onboard, materials evoke timeless charm, enhancing the luxurious decor that dresses the entire X-Line.  Inspired by the theme, "Saint-Tropez," the decorator, Valentina Militerno, has pulled together warm, and elegant elements.
PRESTIGE owners want to go to sea, to connect with open spaces, with nature, they want to embark with their friends, with their family. - Valentina Militerno
Whispered Luxury
The geometry, the shapes, and the colors are different than one might expect aboard a yacht.
Appealing to the sense of touch, and a quest for the fine materials and unequaled fit and finish sought by our customers, have pushed the PRESTIGE crew to demand an extreme level of quality, revealing the spirit and character of the X-Line.
With great care in the selection of materials, colors, and fabrics, the decorator, Valentina Militerno, defines each yacht as an exceptional place.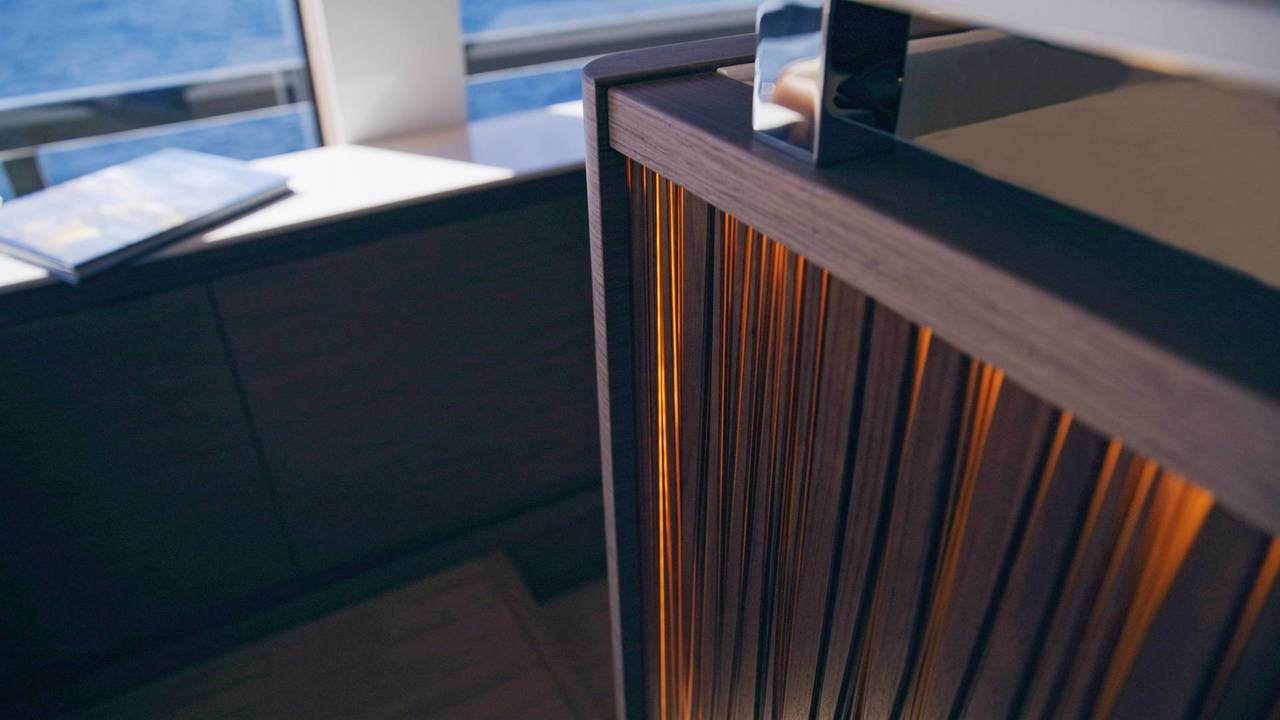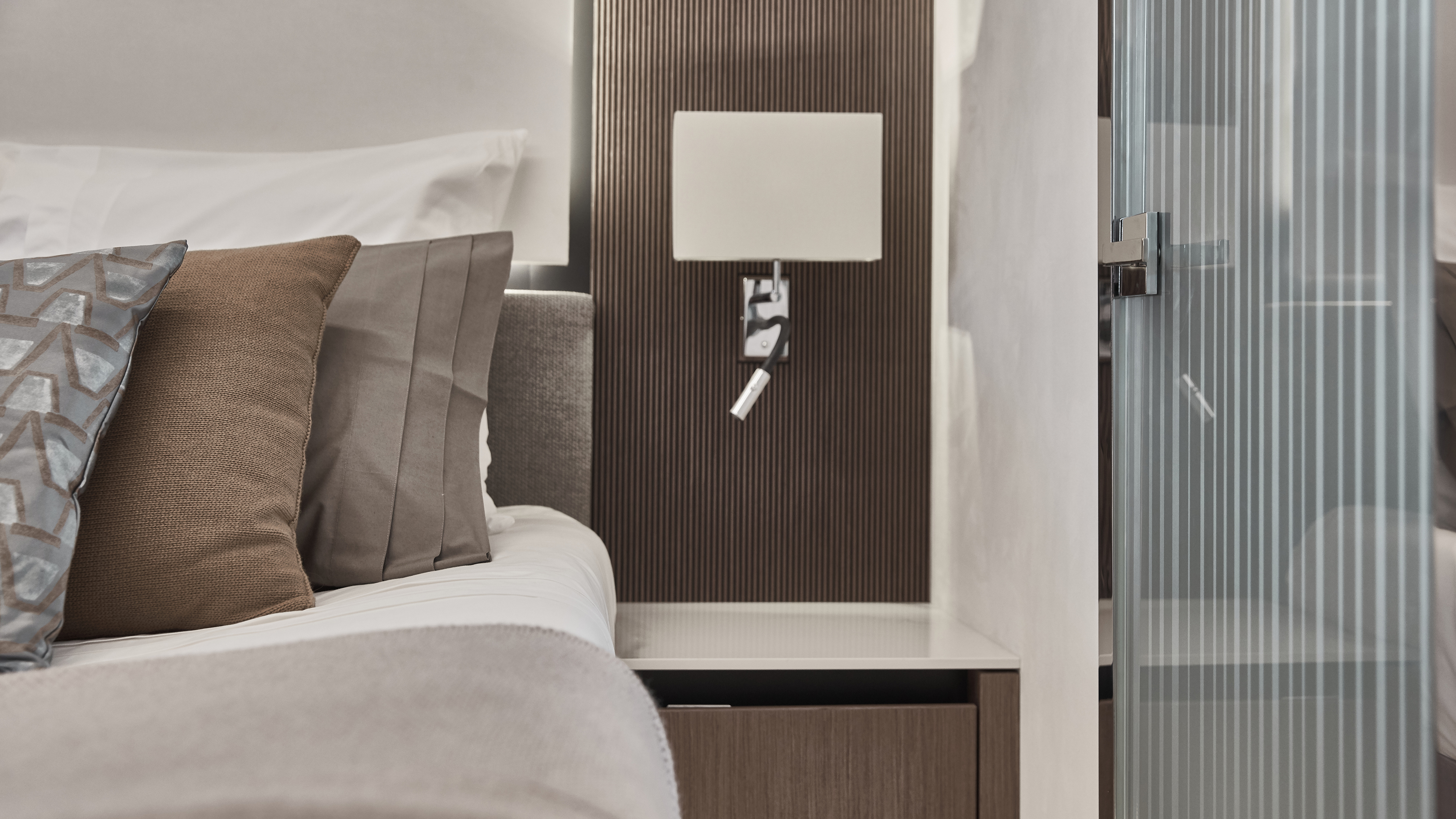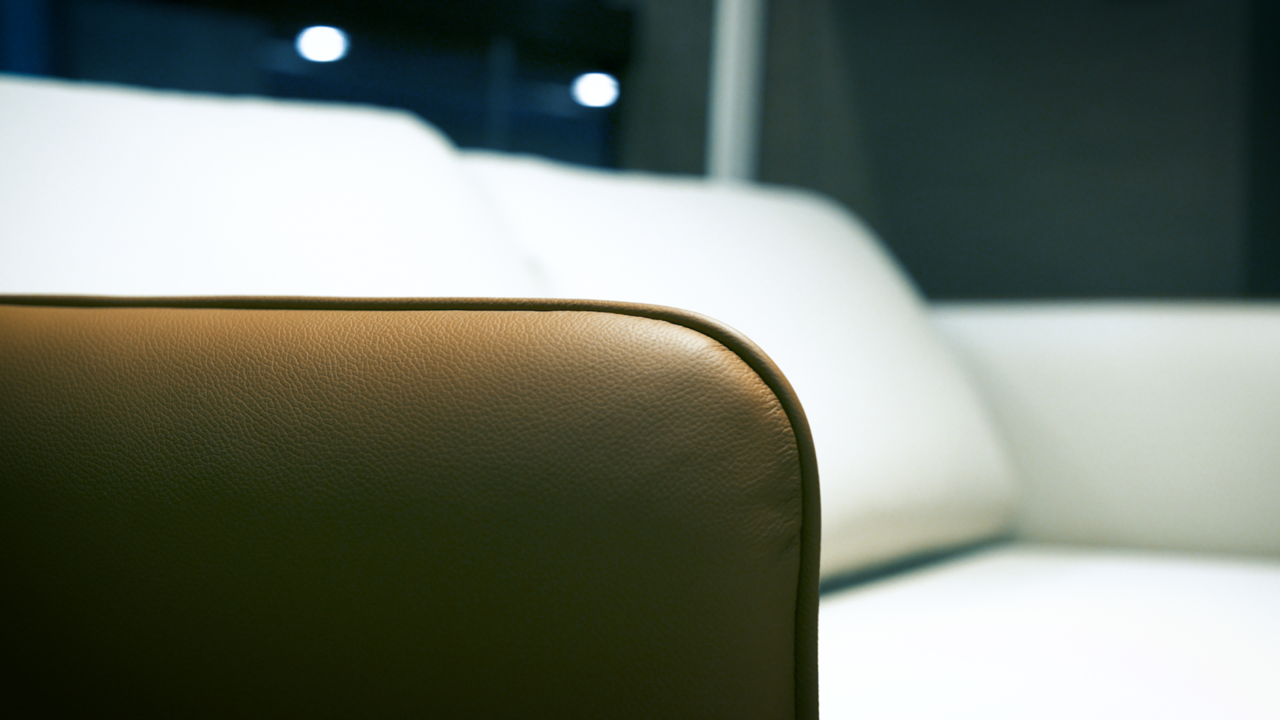 Select Suppliers
Valentina Militerno, Renowned Decorator
Born in 1981, Valentina Militerno has always held a strong curiosity in the world around her. Her visceral passion for interior design, furnishings, and travel led her to pursue diverse professional experiences.
In 2017, she returned to her native city, Genoa, where she decided to embark on an ambitious and innovative project:  The Lab Project.  She defined it as a creative laboratory – a physical place for meetings, as well as virtual exchanges – to create synergy between diverse histories, talents, and areas of professional competence and experience in the world of design and furnishings for young professionals who love interior design.
Each customer is unique for me, and each project is a voyage for me:  traveling across new  geographical boundaries, entering new cultural realities, discovering new traditions, customs and people.  Each time we meet, we discover, study and learn, to get to know 'new worlds,' both interior and exterior...

 
Category :
Art of living well