PRESTIGE Premium Service: From Signature to Delivery, a Bespoke Service
January 6, 2022
PRESTIGE Premium Service:   Customer Satisfaction Comes First
Ensuring close attention to and accompaniment of each owner in the purchase of their yacht are fundamental values for PRESTIGE. Our Premium Service has been developed to adapt to the needs and preferences of each customer to offer a personalised service.
Premium Service includes a series of individualised services:
A VIP welcome and private tour of the PRESTIGE shipyard in Les Herbiers, France;
Invitations to boat shows, private events, and sea trials;
Management of the customisation of your yacht;
Personalised delivery of your yacht, for large models (X60, X70, PRESTIGE 690).
We accompany our customers from the very beginning of their purchase up to the day they take delivery.  Acquiring a yacht is an unforgettable experience filled with emotion.  We wish to share that with them.
Adrien BERTON, Premium Service Manager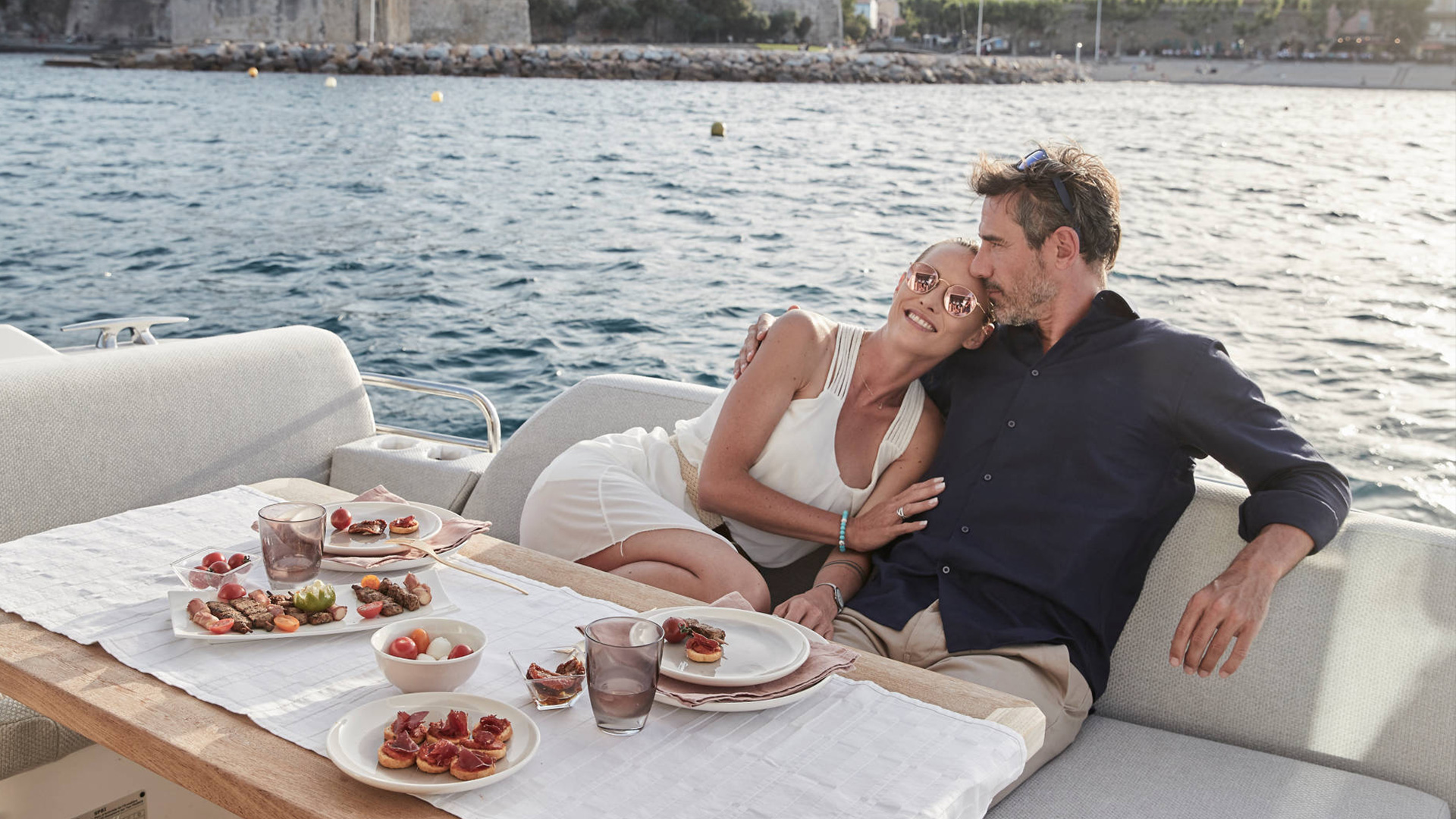 Services Offered
Configuring Your Yacht
Configuring a PRESTIGE yacht is a crucial step requiring professional expertise.  Expert assistance, provided through our Premium Service and by a PRESTIGE dealer, ensures the perfect fit between the features and functions of your yacht and your needs and expectations.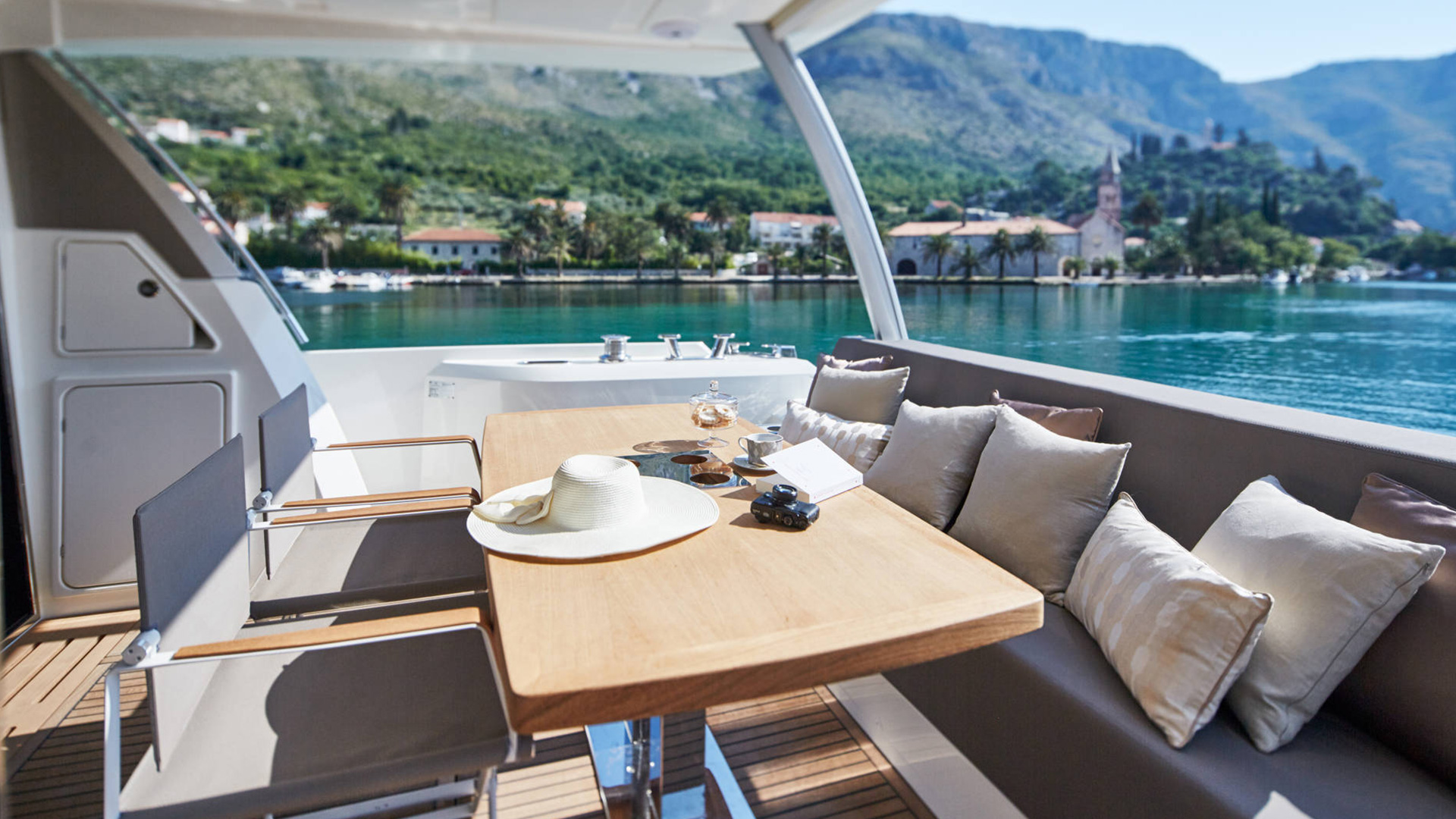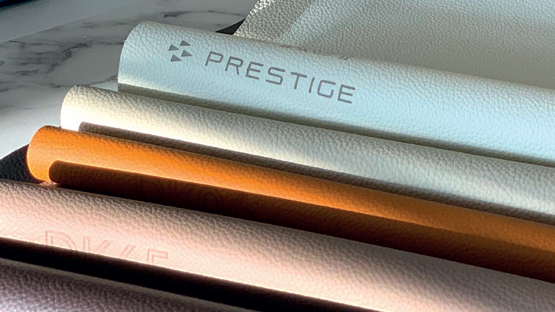 customisation
Do you have a particular request?  PRESTIGE experts are fully at your service to realise customised projects.  We seek out, select and associate fine materials, enabling you to create a unique atmosphere aboard your yacht.
Construction Process
PRESTIGE invites each customer to visit our shipyard and witness the diversity of professional fields at work there.  It is a unique occasion for you to dive into the heart of our expertise in naval engineering and construction, and to discover our excellence in artisanal savoir-faire.
Accompanied by an internal expert, you will benefit from a personal guided tour.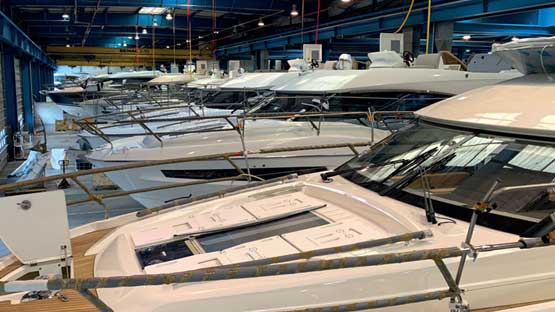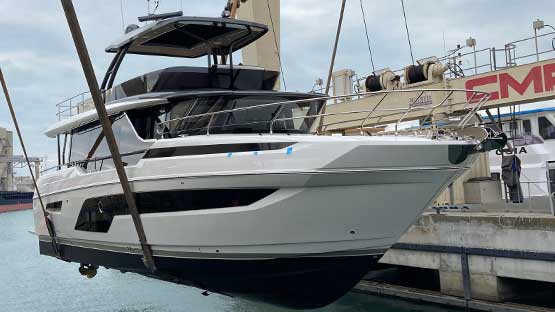 Launch Service for Larger Models
Launching the PRESTIGE 690, X60, or X70 requires particular care, and the PRESTIGE crew offers this full service to ensure a smooth launch.
Handover
A certified captain trains the owner (or their crew) in the use and piloting of their new yacht, in a dedicated training session.  This training session, which takes place over one or two days, provides you with an opportunity to ask any and all questions and to take the helm of your yacht with peace of mind.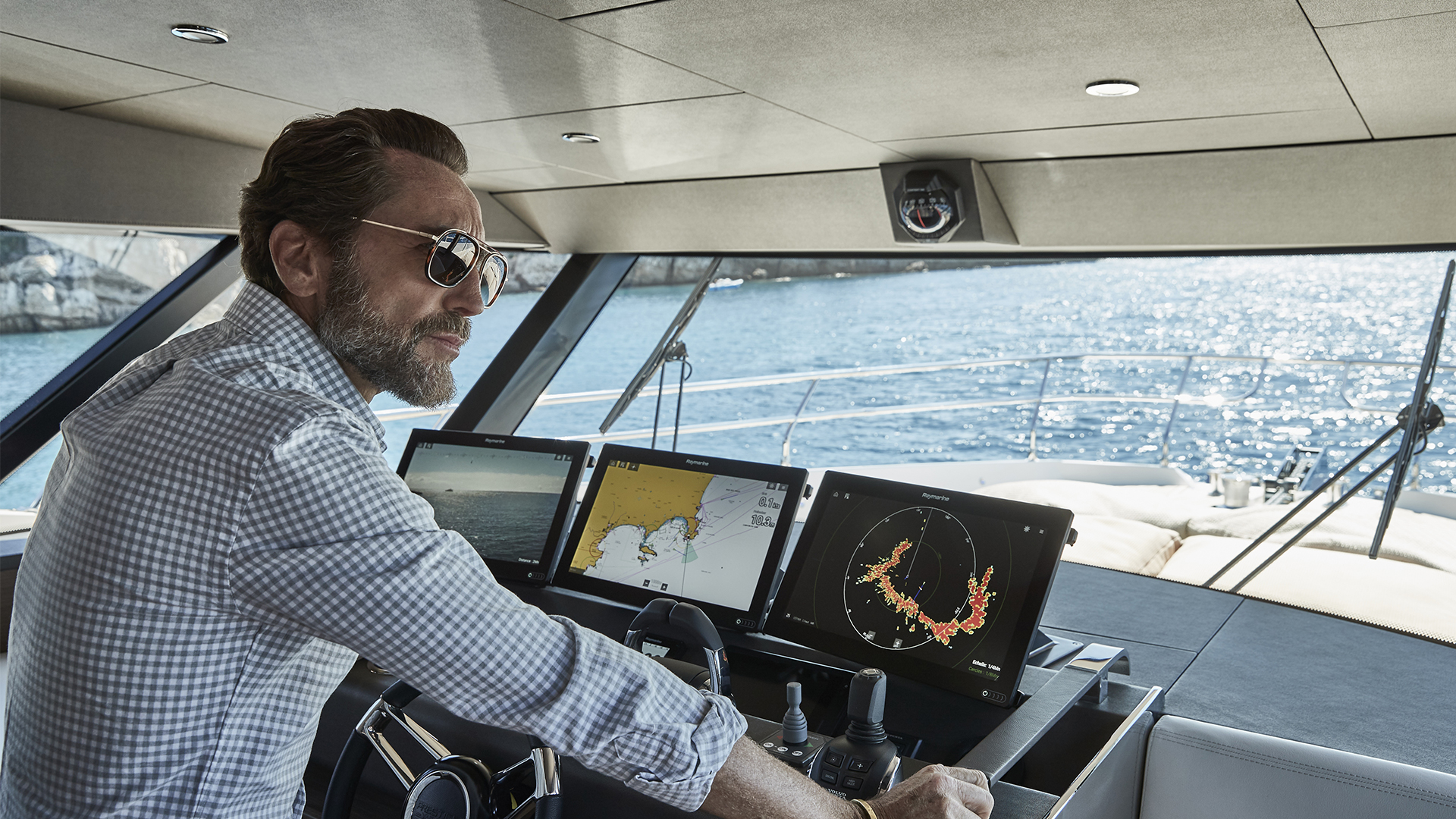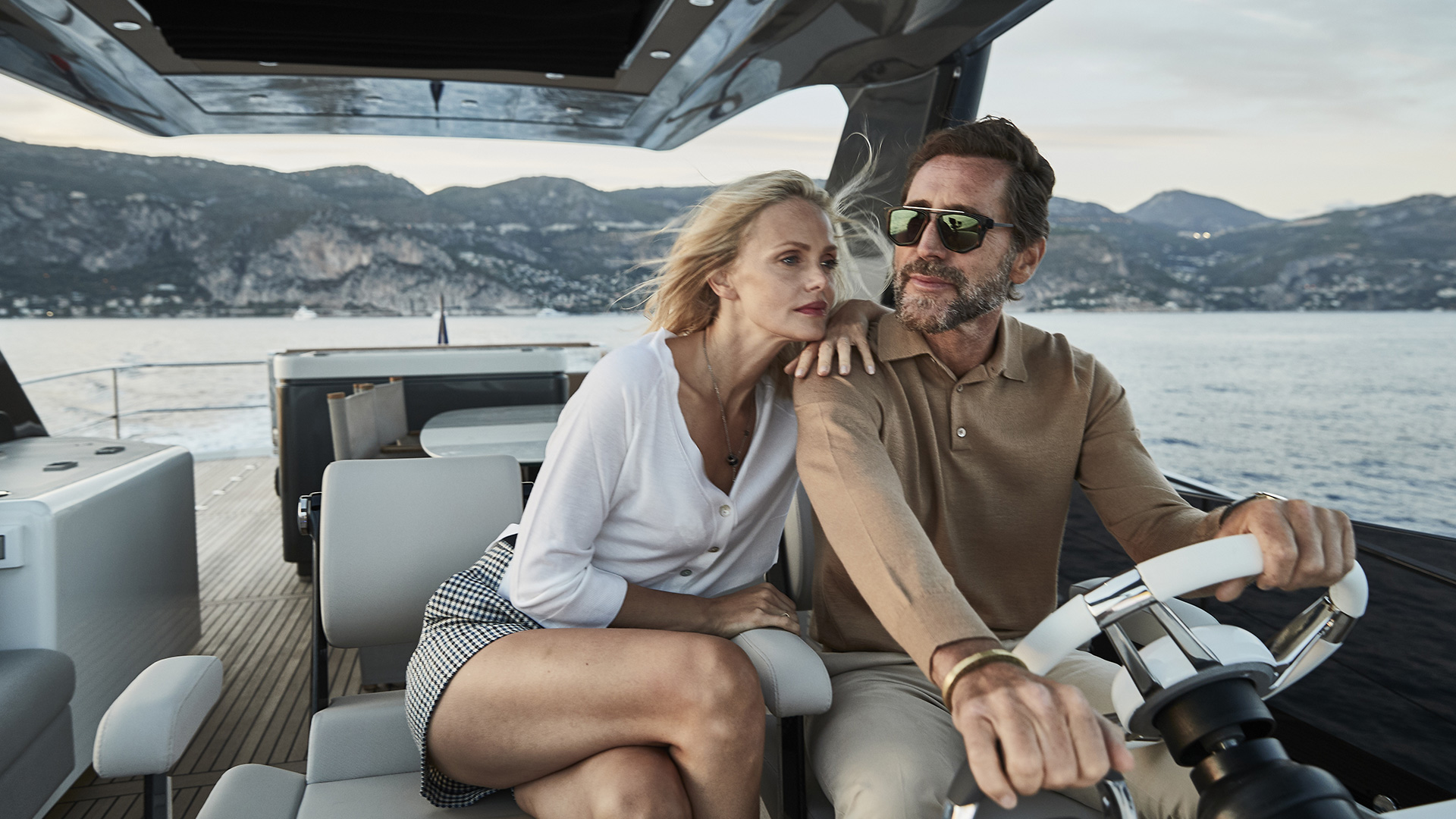 After-Sales Services
Our Premium Service ensures a privileged relationship between the owner, the dealer, and after-sales services.
This direct connection enables us to ensure reliable and expert service throughout the life of your yacht.
PRESTIGE will continue to evolve over time, with a product offer continually enriched by numerous additional advantages.  This service will be expanded in the months to come.
Trusting in PRESTIGE Premium Service…
With their experience, PRESTIGE Premium Service guided me through all the decisions that I had to make throughout the construction process.  Since I could not be physically present, they offered me regular streaming tours and photos to document the progress of the project.
Greg D. - USA
A captain trained me over the course of two days.  My family and I feel truly at ease handling our 70-foot yacht.  A big "thank you" to my dealer and to Premium Service for their availability.
Alberto G. - Italy
Contact a PRESTIGE Premium Service Specialist