The X60 of PRESTIGE Recognized for "Best Innovation" in 2022
September 28, 2022
The X60 has been awarded the prize for Best Innovation of the Year 2022 at the prestigious World Yachts Trophies ceremony, which took place on September 10th, 2022, in Cannes, France. This award, two years after the X70 won the award for "Best Layout," illustrates once again the savoir-faire of PRESTIGE and the unique, revolutionary design of the X-LINE.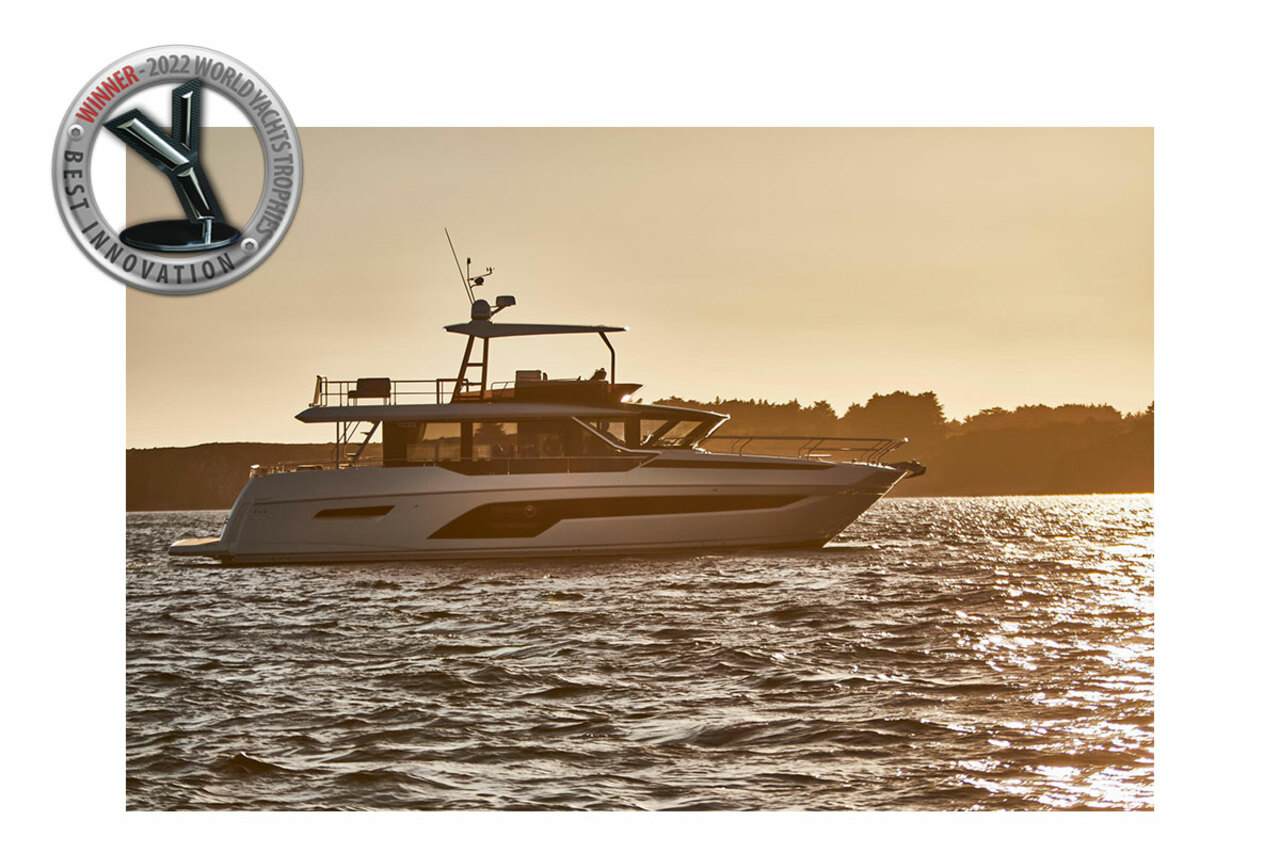 As it does each year, on September 10th, Cannes hosted the World Yachts Trophies awards ceremony, an event assembling the luxurious world of international yachting.
PRESTIGE was honored to receive the award in the category of "Best Innovation" for the X60.
This model was on display at the Cannes Boat Show for its world premiere.
After having received the trophy in 2020 for the X70 in the category of "Best Layout," PRESTIGE takes pride in this year's award, which recognizes the work and savoir-faire of its crew in design quality and innovation. This recognition underscores the success of this new model, which has been remarkably well received by visitors at the PRESTIGE stand.
The art of creating well-being on board
Discover the film
   Infinite Space
Like the X70, the flagship of the X-LINE, the X60 offers an extraordinary volume of living space for a 60-foot yacht, and this model proposes a new art of living well at sea, without limits.
Generous living areas throughout the yacht and wide openings to the exterior enable fluid, easy movement on board. Careful study of the layout has enabled the integration of numerous gathering places, both on the interior and on the exterior, and from the main deck to the flybridge.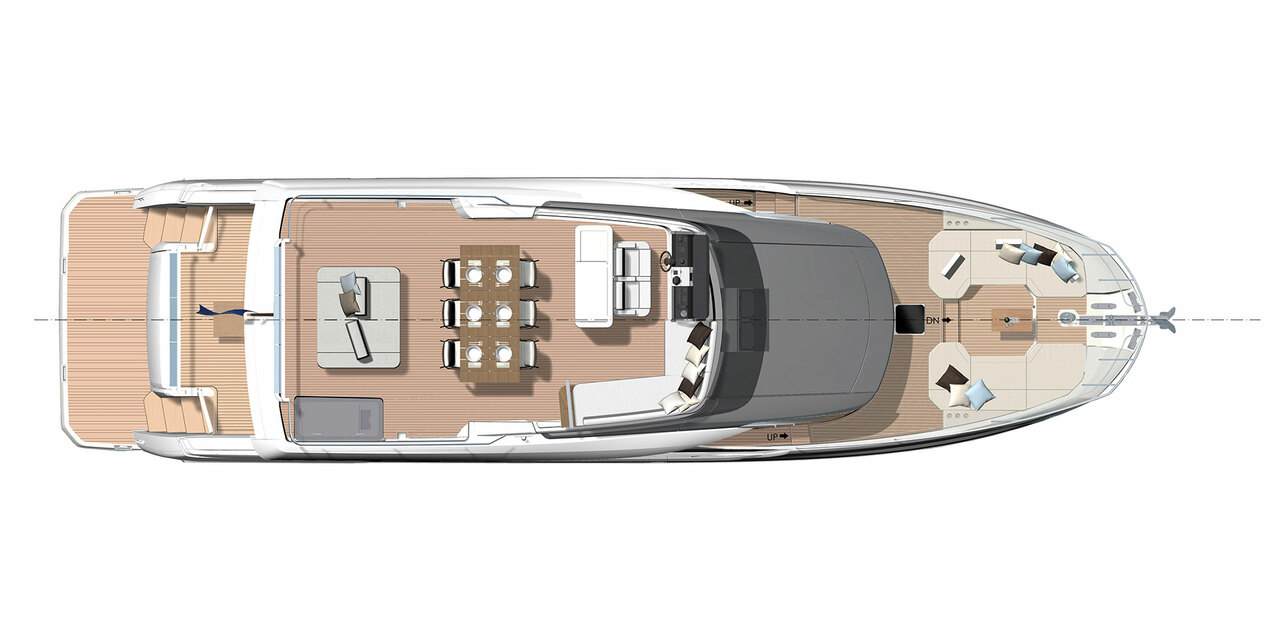 STANDARD FLYBRIDGE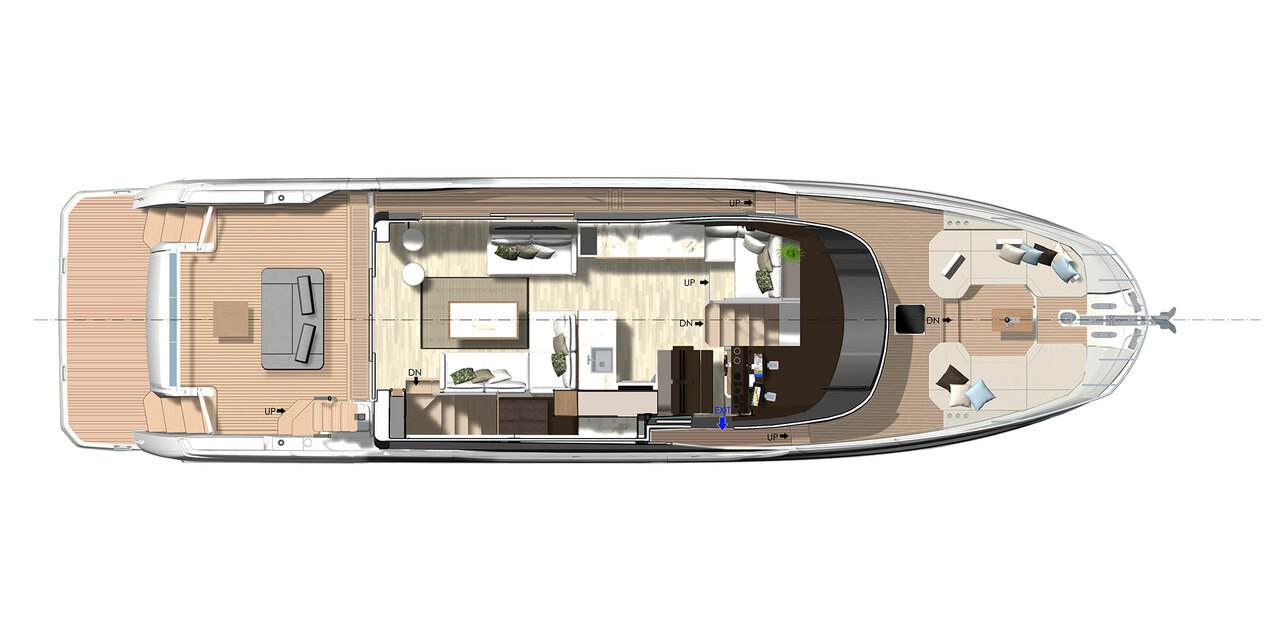 STANDARD MAIN DECK INTERIOR
The X60 offers a constant connection between the exterior and the interior, as well as an expansive view of the sea, with unlimited opportunities for sharing exceptional moments.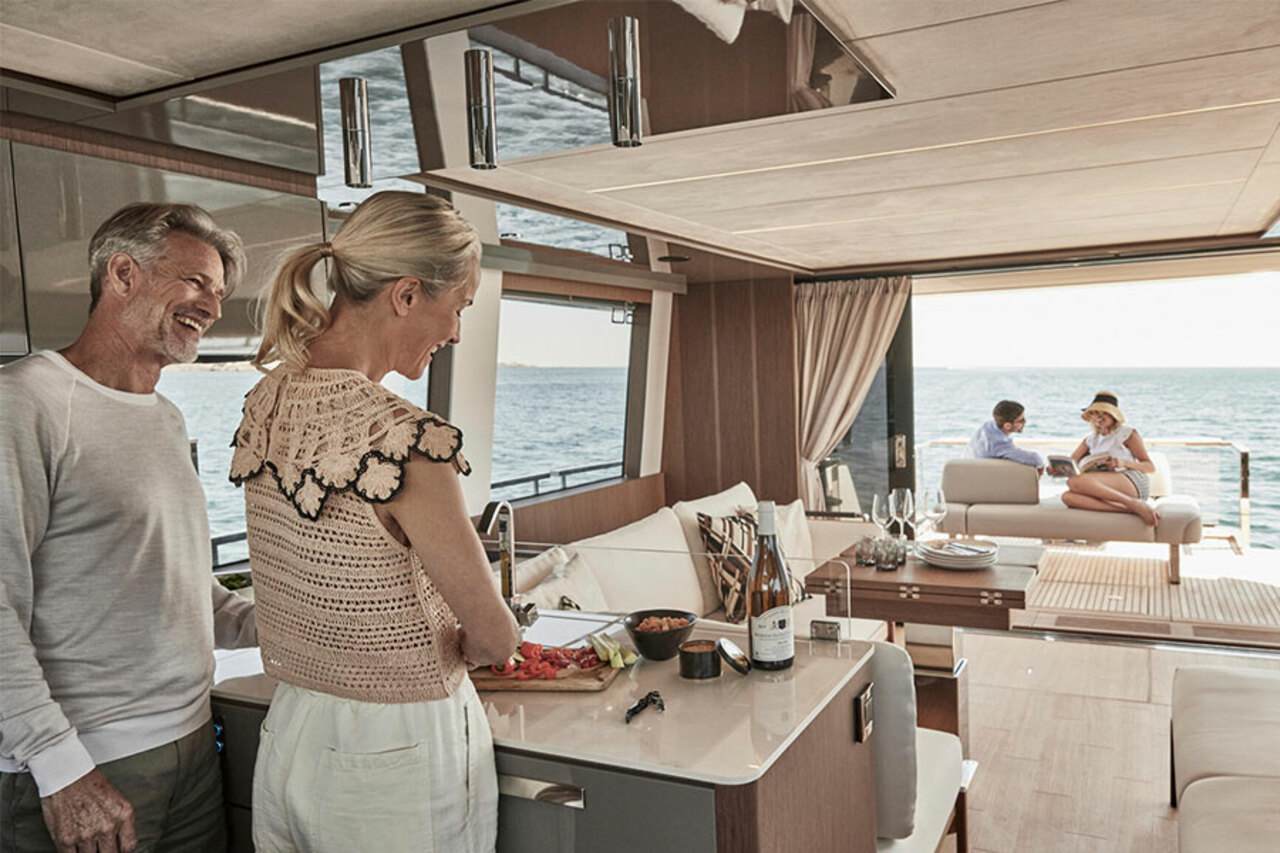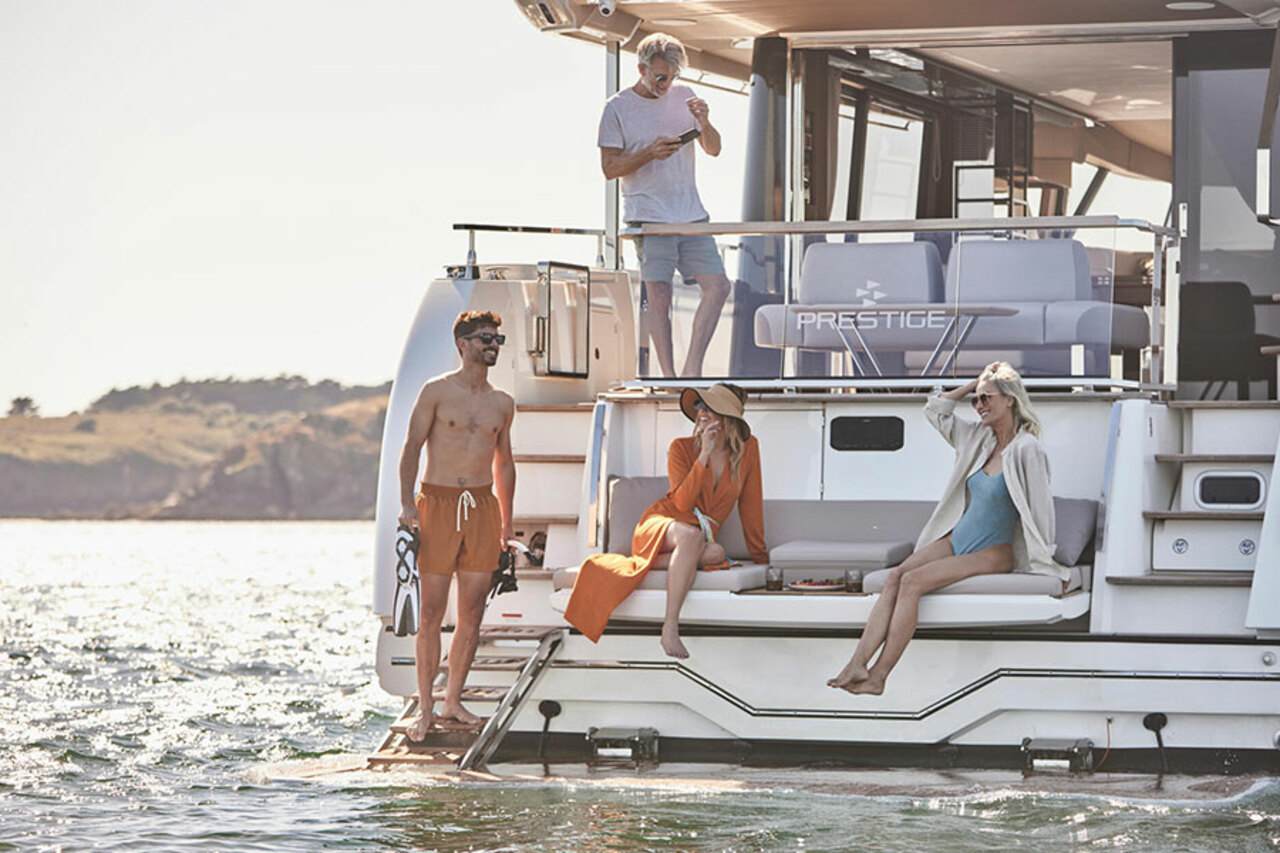 A Particular Attention to Detail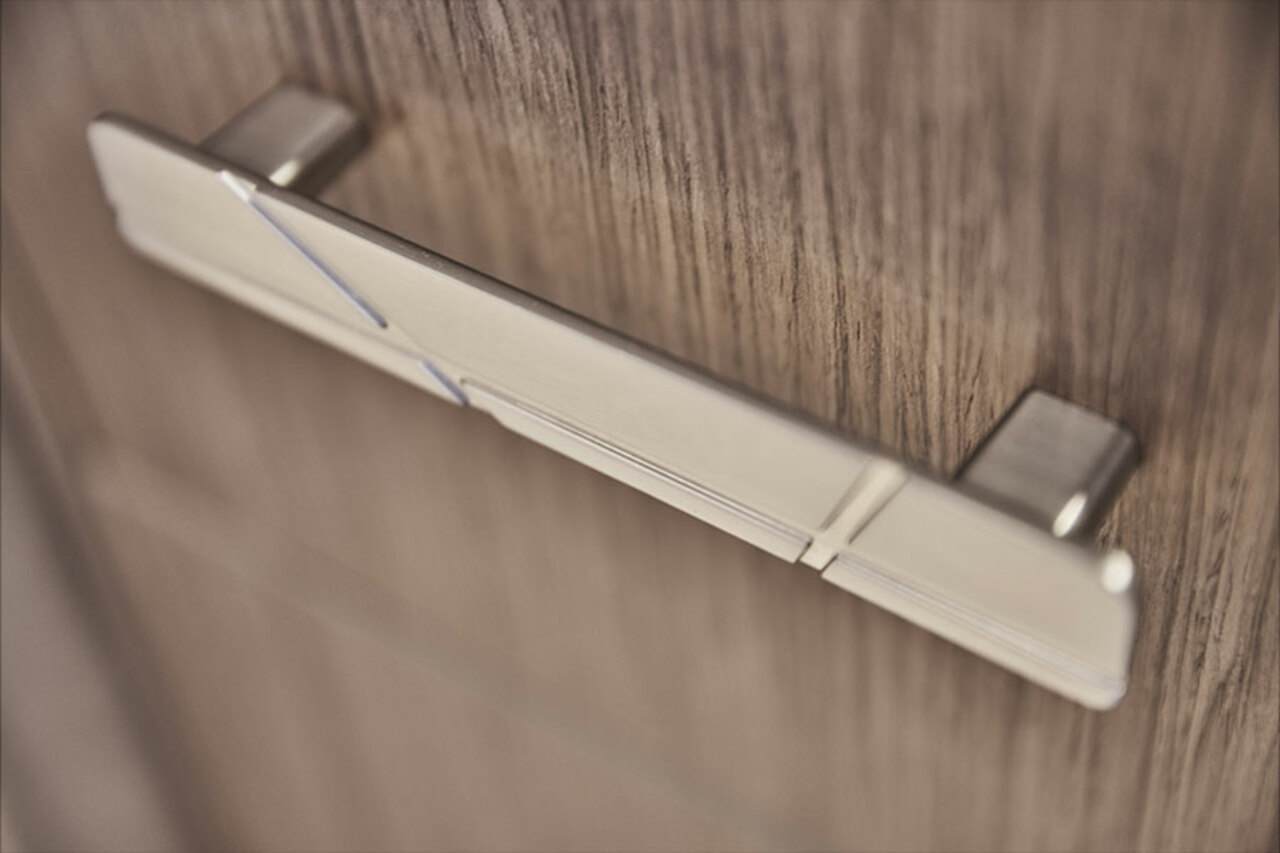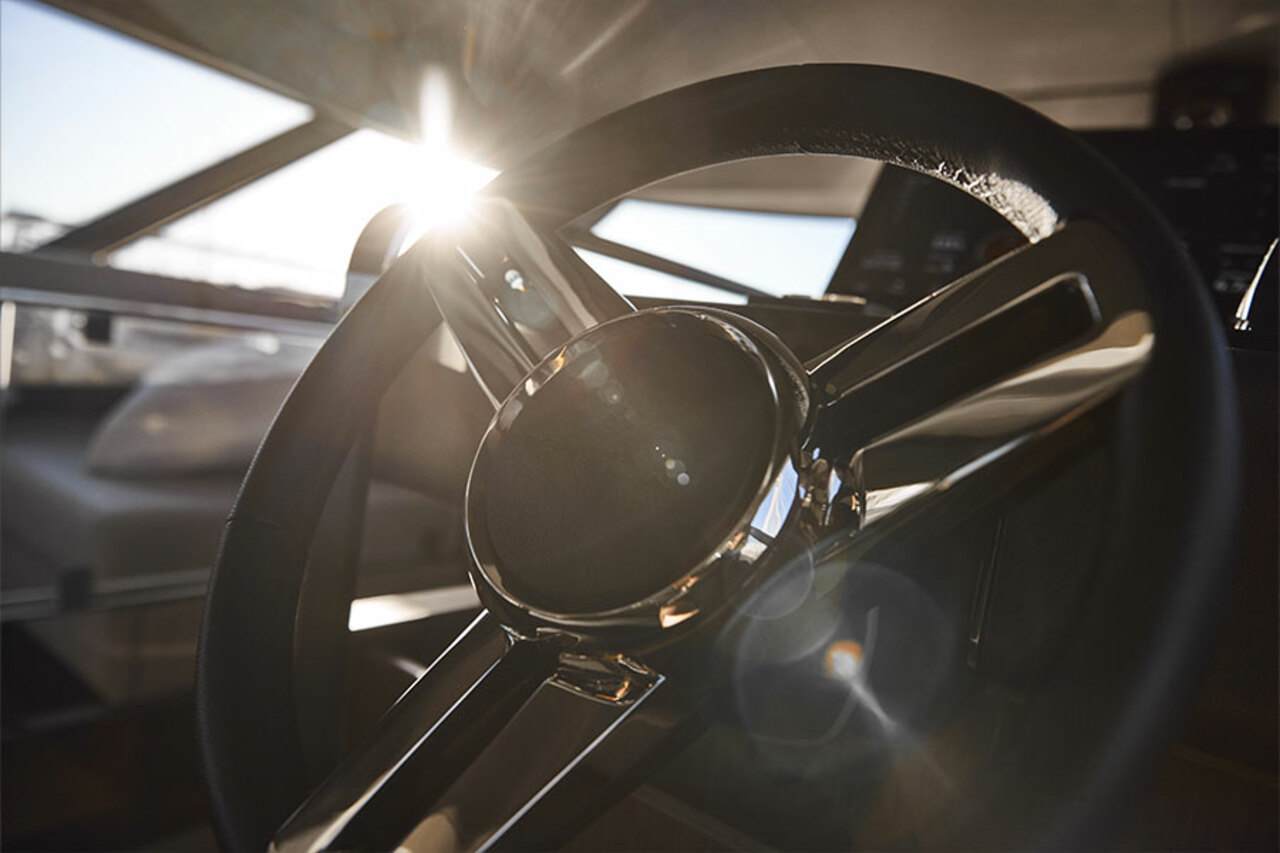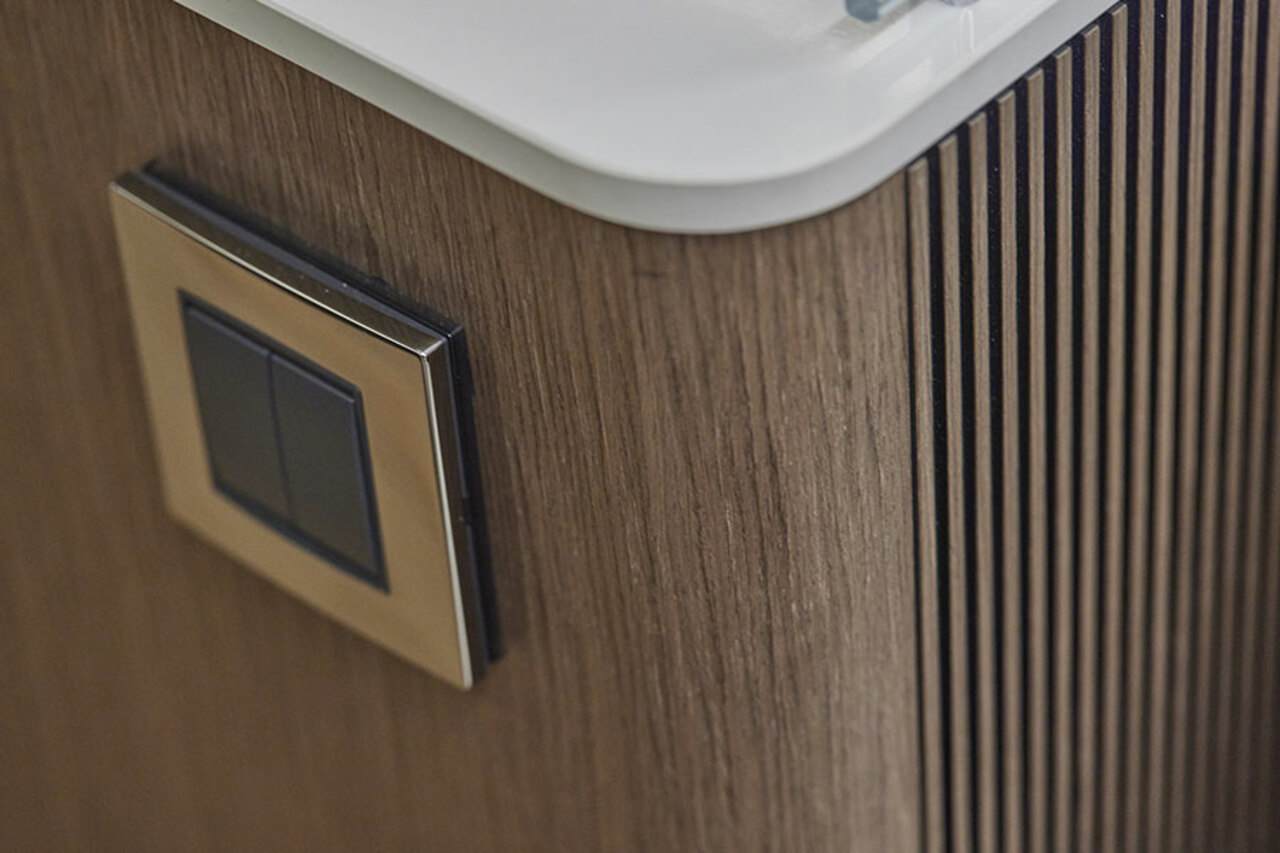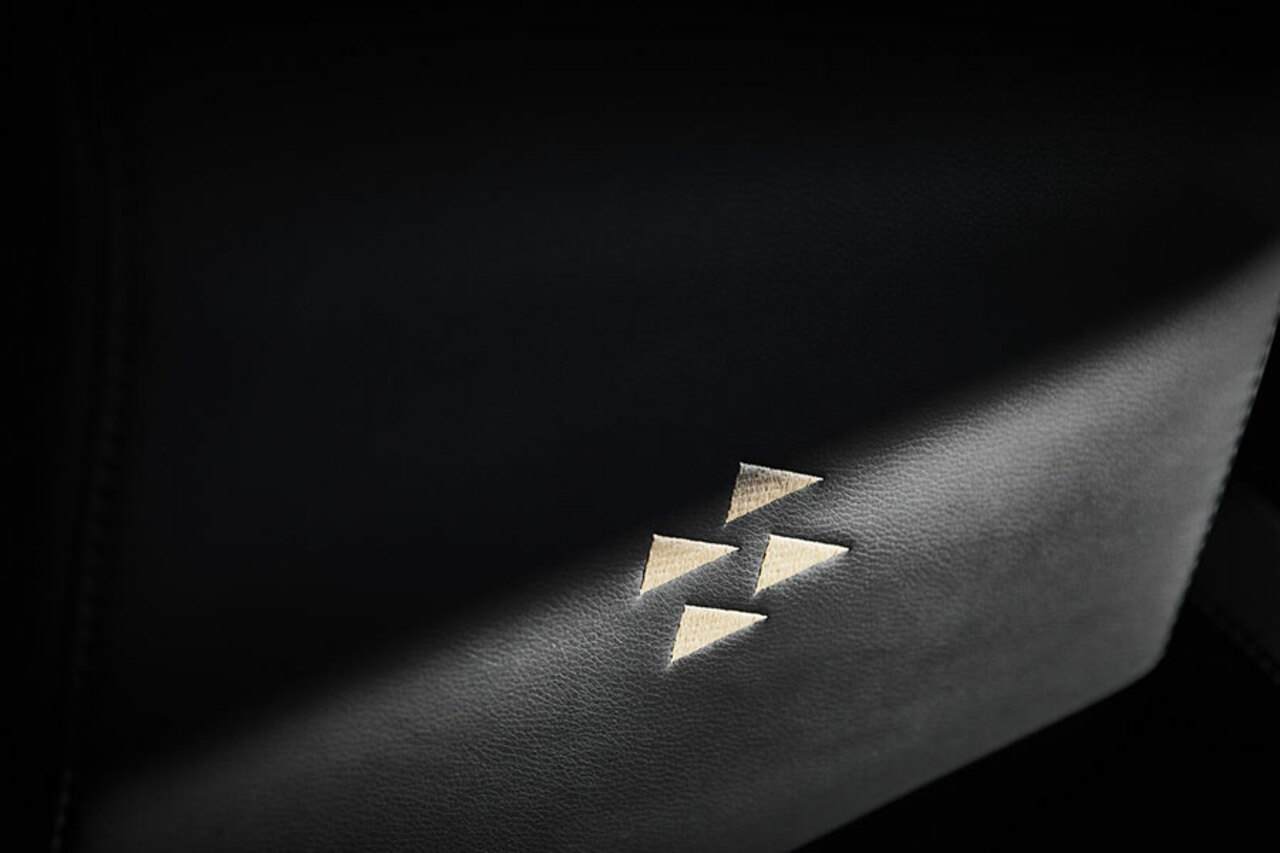 The aesthetic of the X-LINE was carefully considered, down to the smallest details, enabling owners to cruise in a delicately refined, luxurious living space.
Category :
PRESTIGE Yachts