The M48 Wins Recognition
October 12, 2022
Launched few months ago in an early première presentation at the Cannes Boat Show, followed by the fall boat shows,  the M48 has been very well received on the powercat market.  This new model has won an award and is nominated for two European prizes.
The M48 Receives the Design Innovation Award 2022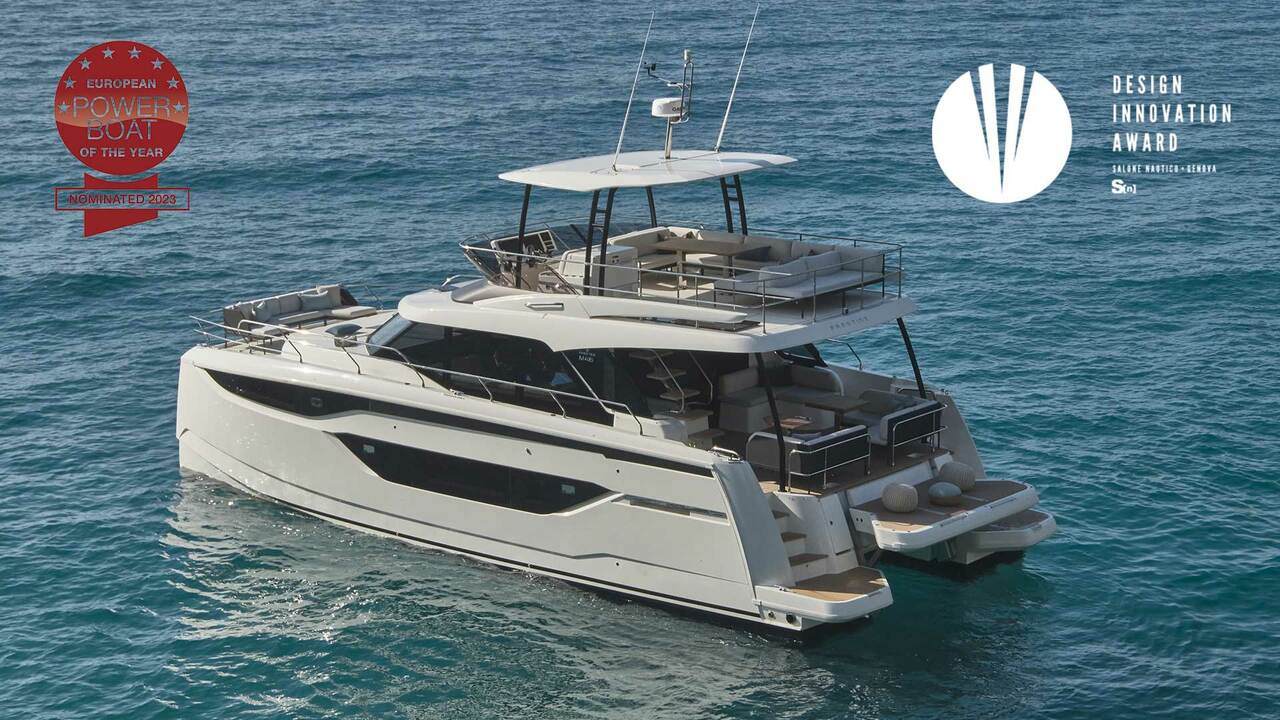 Awarded each year by an international jury, the "Design Innovation Award" recognizes new models presented at the Genoa International Boat Show.  This prize, created by the Italian Marine Industry Association and by the company, I Saloni Nautici, supports and encourages innovation in the world of nautical design.
This year, the M48 has won the prize in the multihull category.
The M48 is also nominated for the prestigious title of "European Powerboat of the Year 2023," which is awarded each year by the German Magazine, Boote, recognizing outstanding new boat models on the European market.
Results are expected to be announced at the Dusseldorf Boat Show in January of 2023.
Category :
The brand and its yachts