The X60: A Generous Yacht Featuring Unique Characteristics
20 Nisan 2022
The X60:  The Art of Creating Well-Being on Board
The X60 was launched in November at PRESTIGE Exclusive Days 2021.  This new yacht has been designed for you to live on the water just as you would at home.
The X60 features unique characteristics to cultivate well-being on board.
On the interior, PRESTIGE reinterprets the distribution of space on board, offering copious storage.
The Infinity cockpit of the X60 affords 40% more space than that of a classic 60-footer.
It opens onto an extraordinarily spacious saloon, perfect for taking advantage of each moment on board.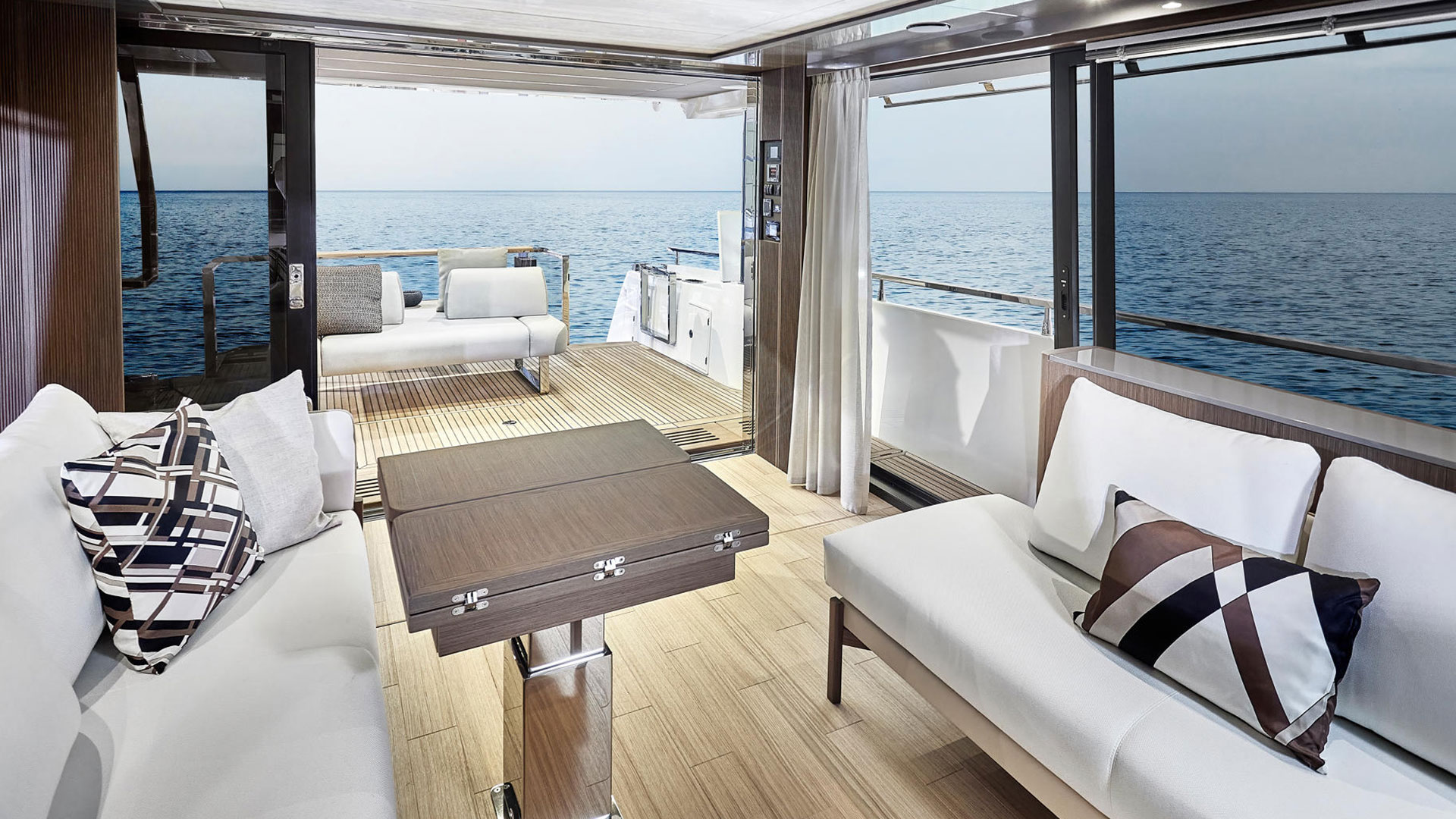 FINE MATERIALS AND FINISHES
Carefully selected, high quality materials and finishes evoke timeless luxury.
The forms, geometry, and colours are unexpected, far from the traditional references of yachting. Furnishings have been selected from prestigious brands:  Duvivier sofas, Roda sun loungers, Bowers & Wilkins audio systems… The leather, by Foglizzio, is also of exceptional quality.
It is time to realize your dream
Do you need advice or assistance with the purchase of a PRESTIGE yacht?
Your local PRESTIGE dealer is at your disposal!
Don't hesitate to contact your local dealership to arrange a private tour or sea trial.
Category :
PRESTIGE Yachts