THE NEW M48: AN EFFICIENT DESIGN, A GENTLE ART DE VIVRE
May 27, 2022
Stability, Comfort, and Efficiency for Greater Well-Being on Board
The lines drawn by Garroni Design give the M48 a timeless, refined silhouette, which can be appreciated in the original shapes of the skylights and windows in the hull, affording maximum visibility.
We designed an all-new product, in which the proportions and liveability have been revolutionized. The result is breathtaking.  The value added for our customers is significant. With two hulls, the stability on board is exceptional, enabling us to go without stabilisers, reducing weight and fuel consumption while improving performance.

 

The width of the M48 also enables us to have a true full-beam forward suite, while the guest cabins  are all with transversal beds and private bathrooms. 
Explains Camillo Garroni.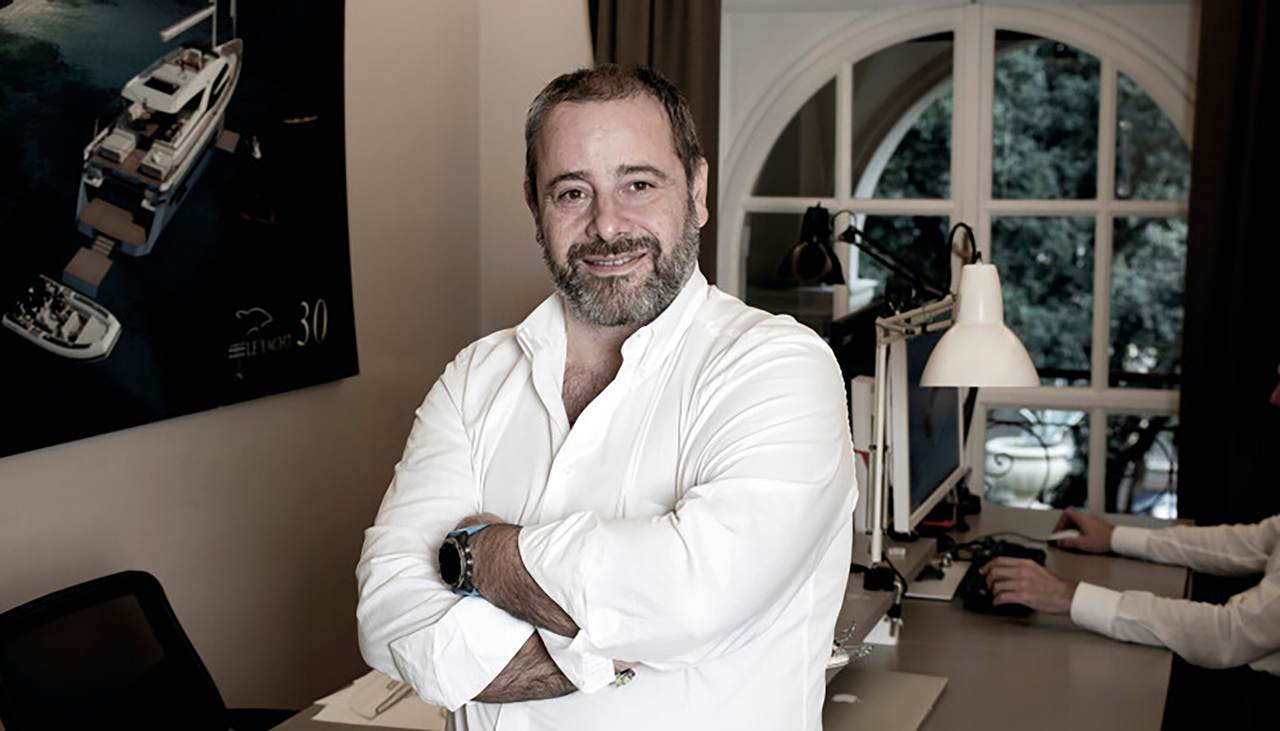 VIEW THE VIDEO:
cruising in harmony with the sea
The naval architecture, entrusted to Philippe Briand, gives the M48 undeniable efficiency and excellent seakeeping. The performance of the M48 has been optimized for a cruising speed of between 8 and 18 knots, with a propulsion provided by 2 x 320 HP. The top speed is 20 knots. At lower speeds, a multihull on a wet surface area that is 20% less than that of a classic hull results in lower fuel consumption than a motor yacht of the same proportions and aff ords greater range and autonomy. 
Thus, fuel consumption is reduced, and cruising range varies from 250 nautical miles at 18 knots to over 600 miles at 8 knots. In addition to lower costs, the carbon emissions are reduced, and cruising is more respectful of the environment. 
On board at the M48, owners can then enjoy gentle, relaxing cruising, to truly escape from the everyday. 
Handling with Full Peace of Mind
This catamaran features two engines, with a significant space between the two, which constitutes an undeniable advantage.
With the sidedecks are twice as wide as those of a motor yacht of equal length, flow of movement on board is easy, allowing the crew freedom of movement for greater ease of handling.
This floating villa offers her owners every advantage to enjoy a gentler, more peaceful rhythm of life at sea and in connection with nature.
Category :
PRESTIGE Yachts