M8, Art de Vivre in Harmony
June 7, 2023
It is on the Adriatic Coast, in Monfalcone, Italy, that the new flagship of the M-Line was born.  Designed and constructed at this second production facility for PRESTIGE yachts, the M8 has benefitted from a fruitful French-Italian collaboration.
 This collaboration combines French mastery in large series production and Italian heritage in the construction of large yachts.
Erwin Bamps, Vice President, PRESTIGE
The result:  a 65-foot multihull yacht offering the space and comfort equivalent to what is generally found aboard 85-foot monohulls.
Between the exterior deck, open to the sea, and the refined interior saloons, bathed in light, we feel the same connection with nature.  From the hull to the layout, from the design to the selection of materials, to the engine… everything has been designed for calm, peaceful cruises and moments of pure harmony.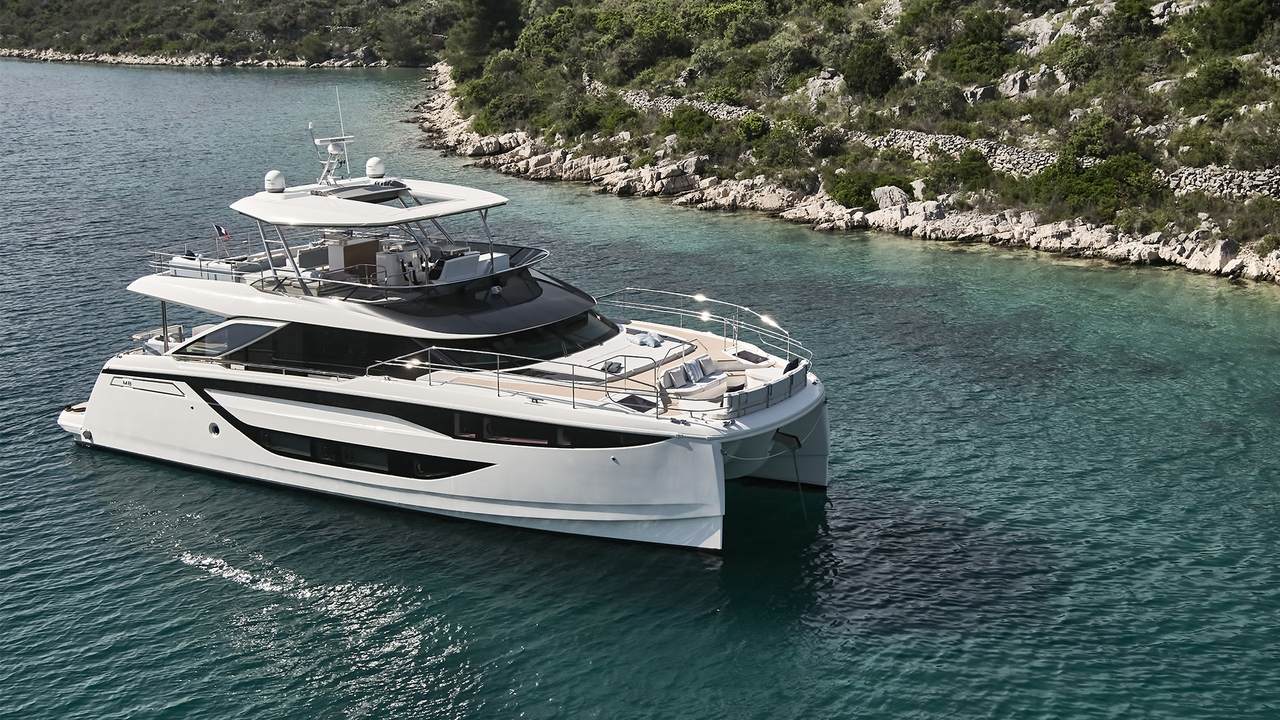 True flagship of the line, the M8 represents the quintessence of savoir-faire in style, elegance, comfort, and fit and finish, developed by PRESTIGEfor over 30 years..
Particular attention is paid in the key step of personalizing the yacht, as well as to quality of after-sales service, so that the moment owners first meet their yacht is forever etched in their memory.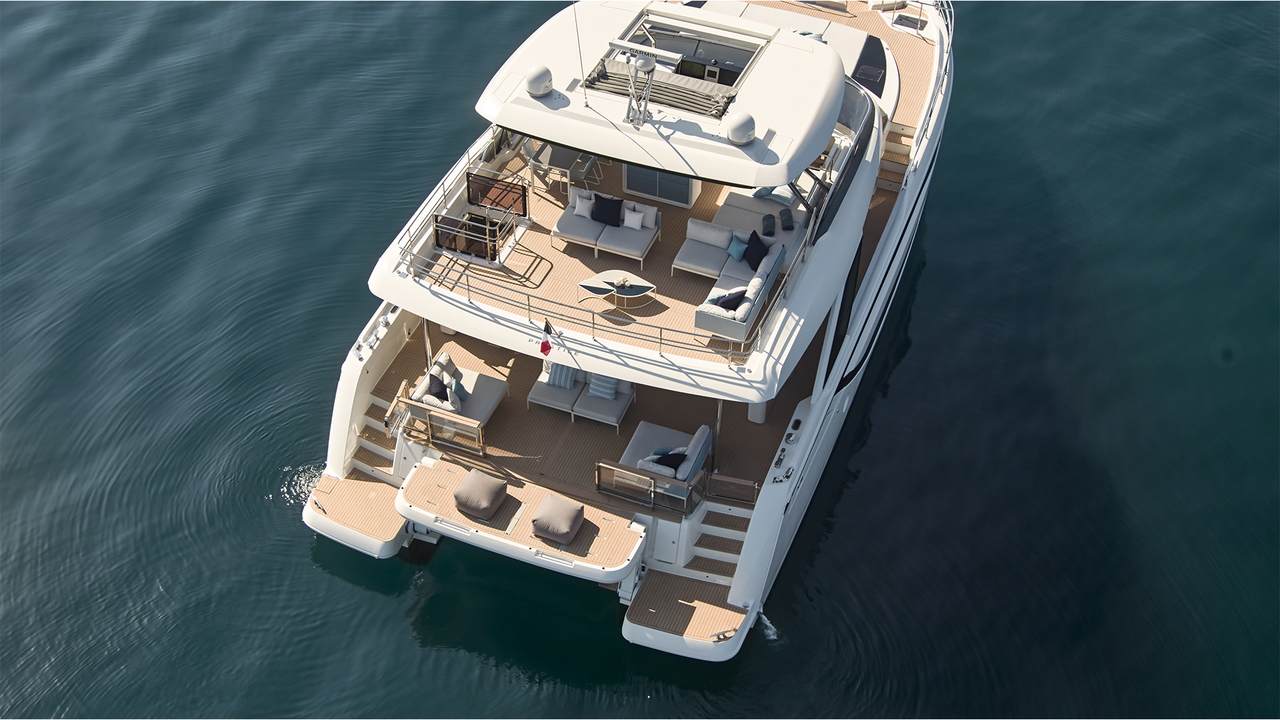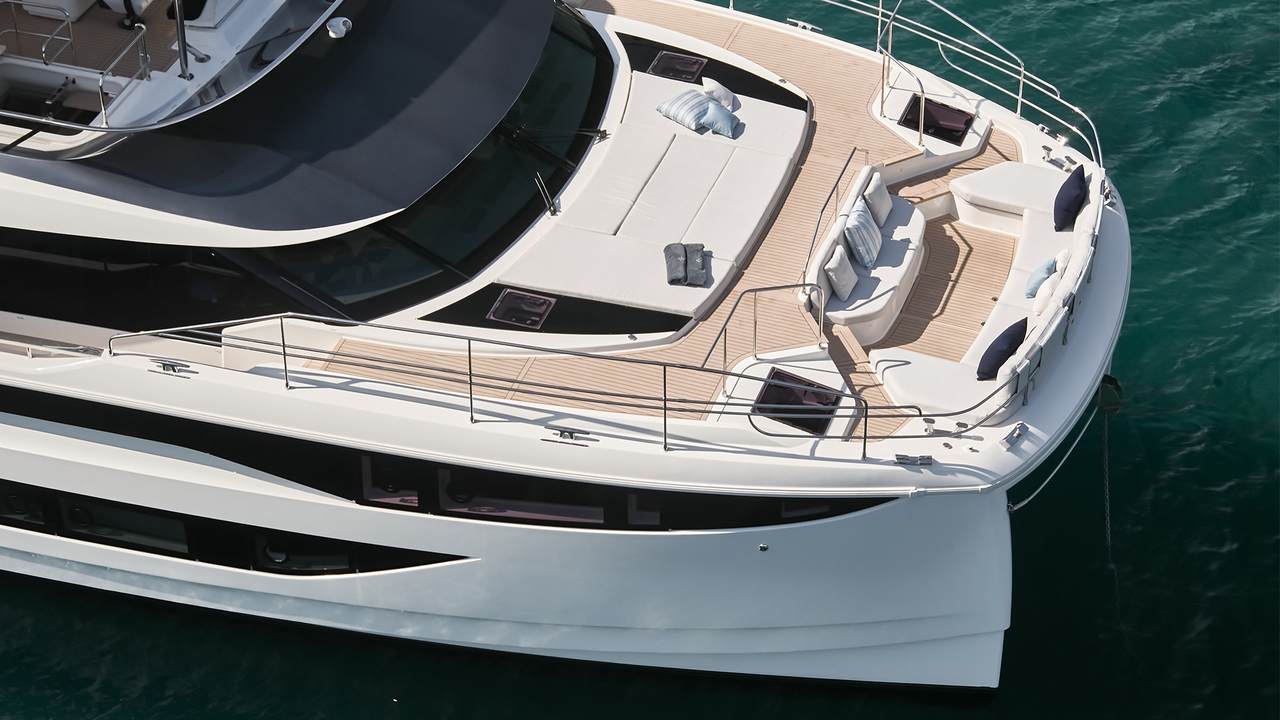 Category :
PRESTIGE Yachts