M8 : IN ULTIMATE HARMONY WITH THE SEA
January 22, 2023
Today, at boot Düsseldorf PRESTIGE Press Conference, the entire team is proudly announcing the M8, the new flagship of the M-Line.
This new yacht promises an unprecedented experience and precious moments on the water, to be savored with those you love.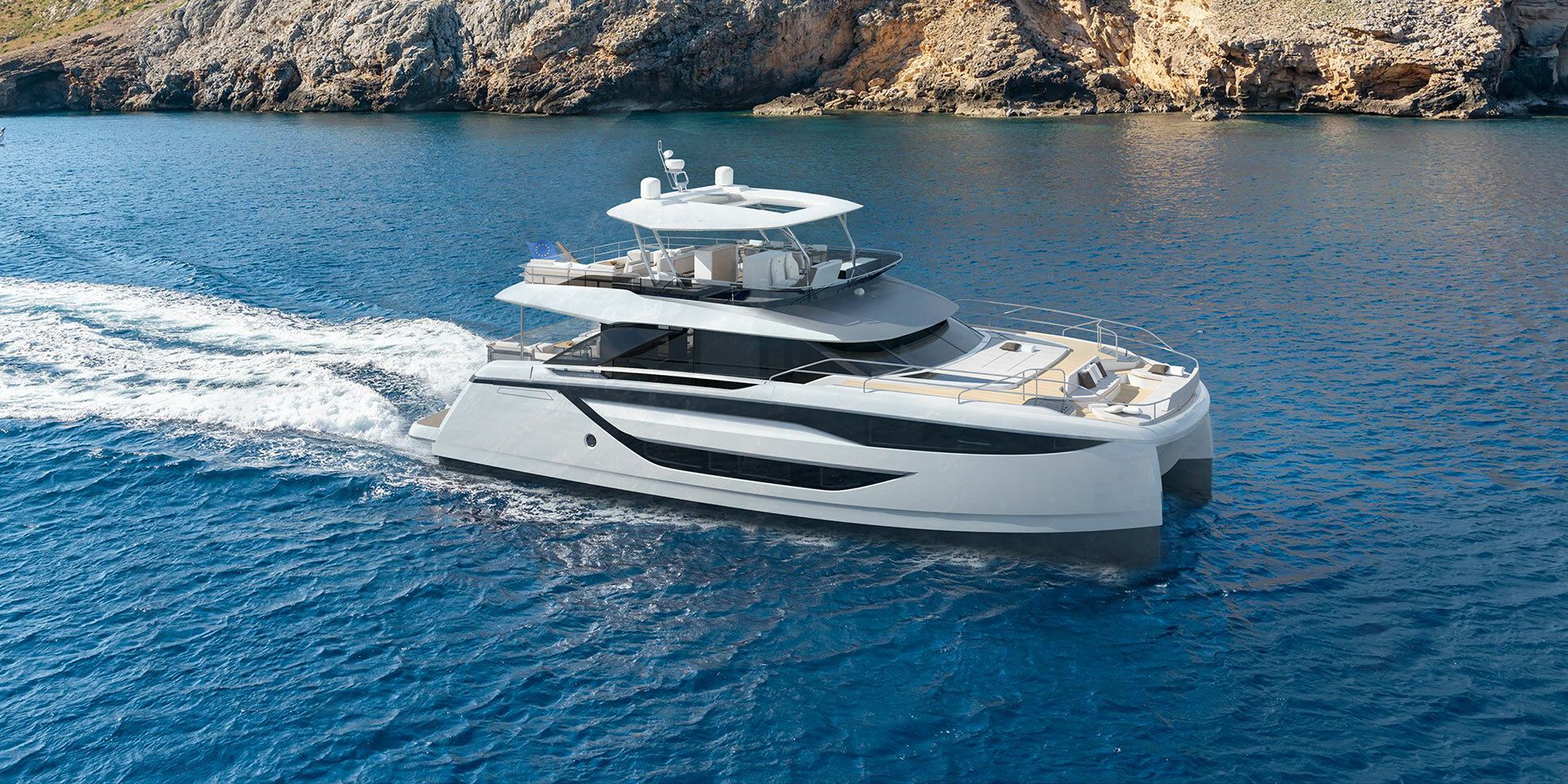 With its multihull configuration, this new model affords the space and comfort equivalent to that of an 85-foot monohull yacht, targeting the market of large models. PRESTIGE, once again, takes a step forward in terms of luxury, refinement, and in the art of living well. The M8 offers an unprecedented experience: to live in perfect harmony with the sea on smooth, serene cruises, more respectful of the environment with a reduced fuel consumption.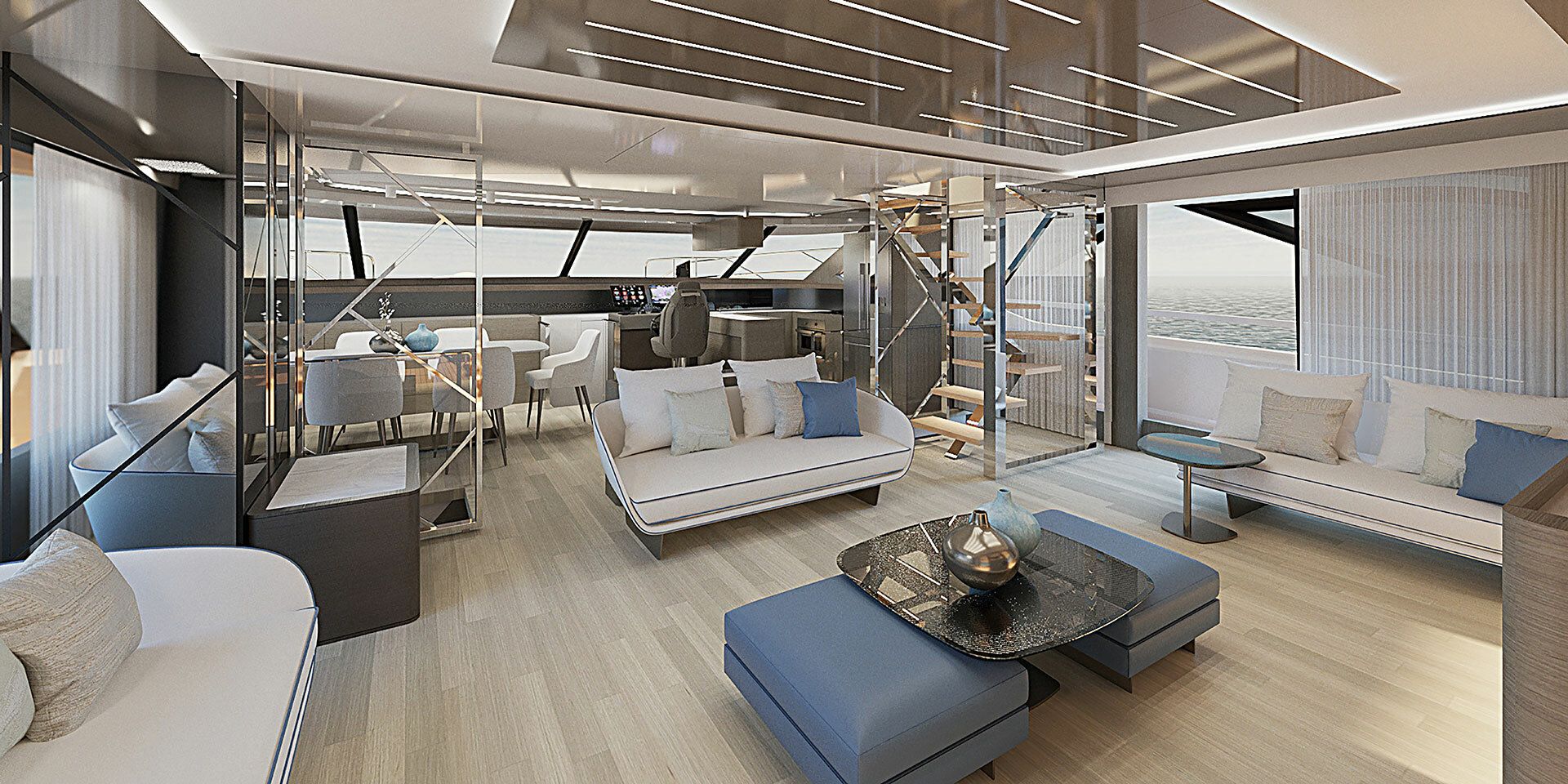 The M8, flagship of the M-Line by PRESTIGE, represents the
quintessence of our savoir-faire in terms of design, elegance,
and fit and finish. I would like to underscore the unique character
of PRESTIGE, the only Franco-Italian yacht builder in
the world, today, combining the French mastery of serial
production and Italian heritage in large yacht construction,"
confirms Erwin Bamps, Vice President of PRESTIGE.
With a living area unequalled in its category, the M8 redefines the standards of well-being on board, offering everyone the ability to share precious moments at sea. The twin hulls ensure natural stability and excellent seaworthiness.
Discover new horizons, get closer to nature, and reconnect with yourself and others in a spacious, refined, bright environment : this is the Art de Vivre offered by the new M8.
This new model will be presented at the 2023 Cannes Boat Show.
Category :
The brand and its yachts