NEW 2021 ➳PRESTIGE REVOLUTIONIZES L'ART DE VIVRE
2020年7月30日
PRESTIGE creates exceptional yachts, designed as second residences on the water, and has emerged as a major player in the very demanding market of luxury motor yachts from 42 to 70 feet.
This year, PRESTIGE revolutionizes the art of living WELL with the much-anticipated launch of its all-new X-Line – which joins the F-line et S-line – and its flagship, the X70.
NEW FOR 2021
The X70:  an architectural revolution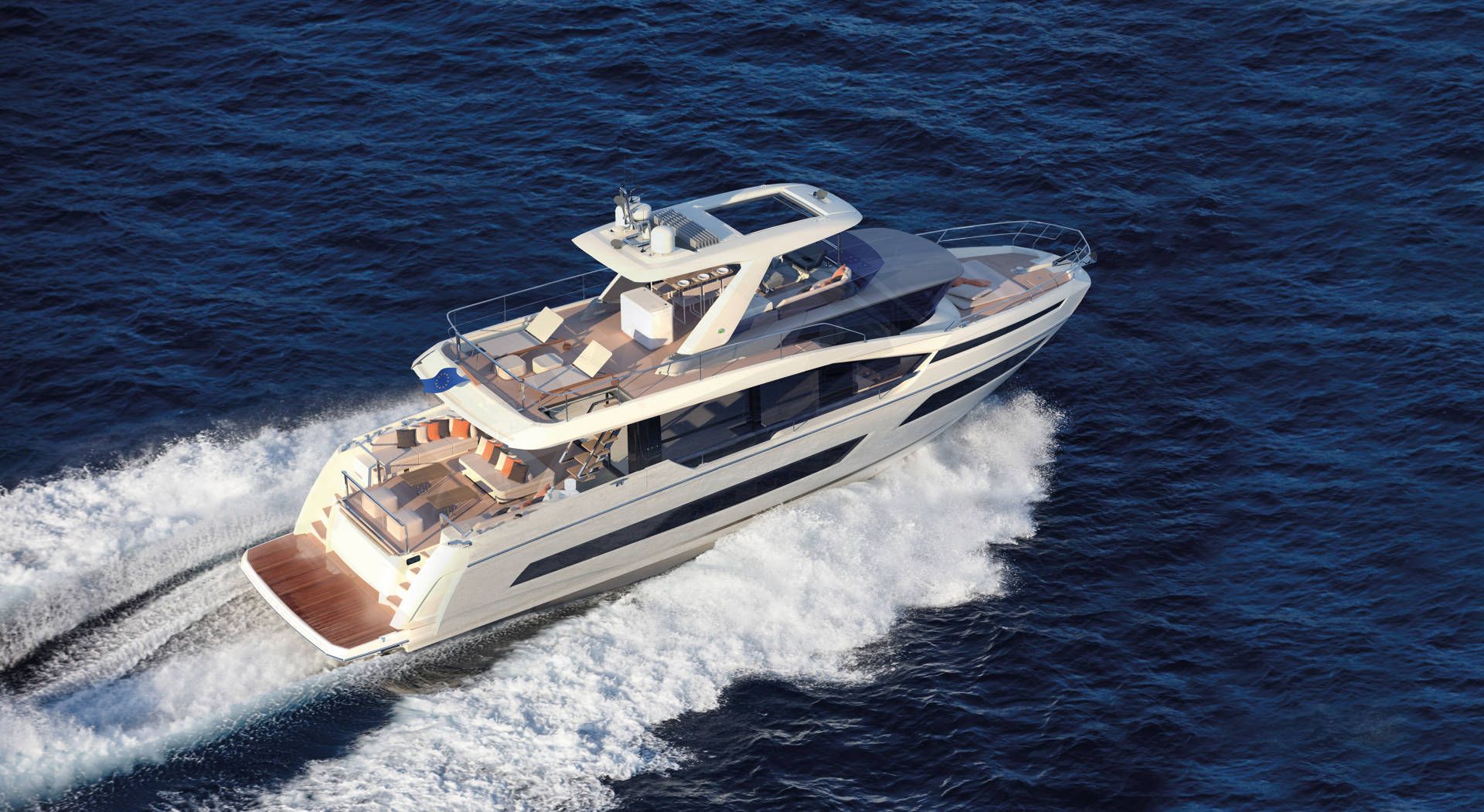 In 2020, PRESTIGE is launching a new line dedicated to the art of living well and to luxury:  the X-Line.
With the X70, the first model of this innovative and seductive line, PRESTIGE presents a radically new way to live at sea.
In partnership with the Garroni Design studio, PRESTIGE reinvents space and movement on board, while offering a yacht of absolutely spectacular quality and boasting the latest technology for exceptionally smooth cruising.
Precision and high-quality standards have been constants throughout the creative process, from her conception to the moment the X-70 was put in the water, on the 13th of July 2020.
The X-70 will be available for you to discover at the 2020 Cannes Boat Show.
The PRESTIGE 690:  a refined yacht, in synergy with the sea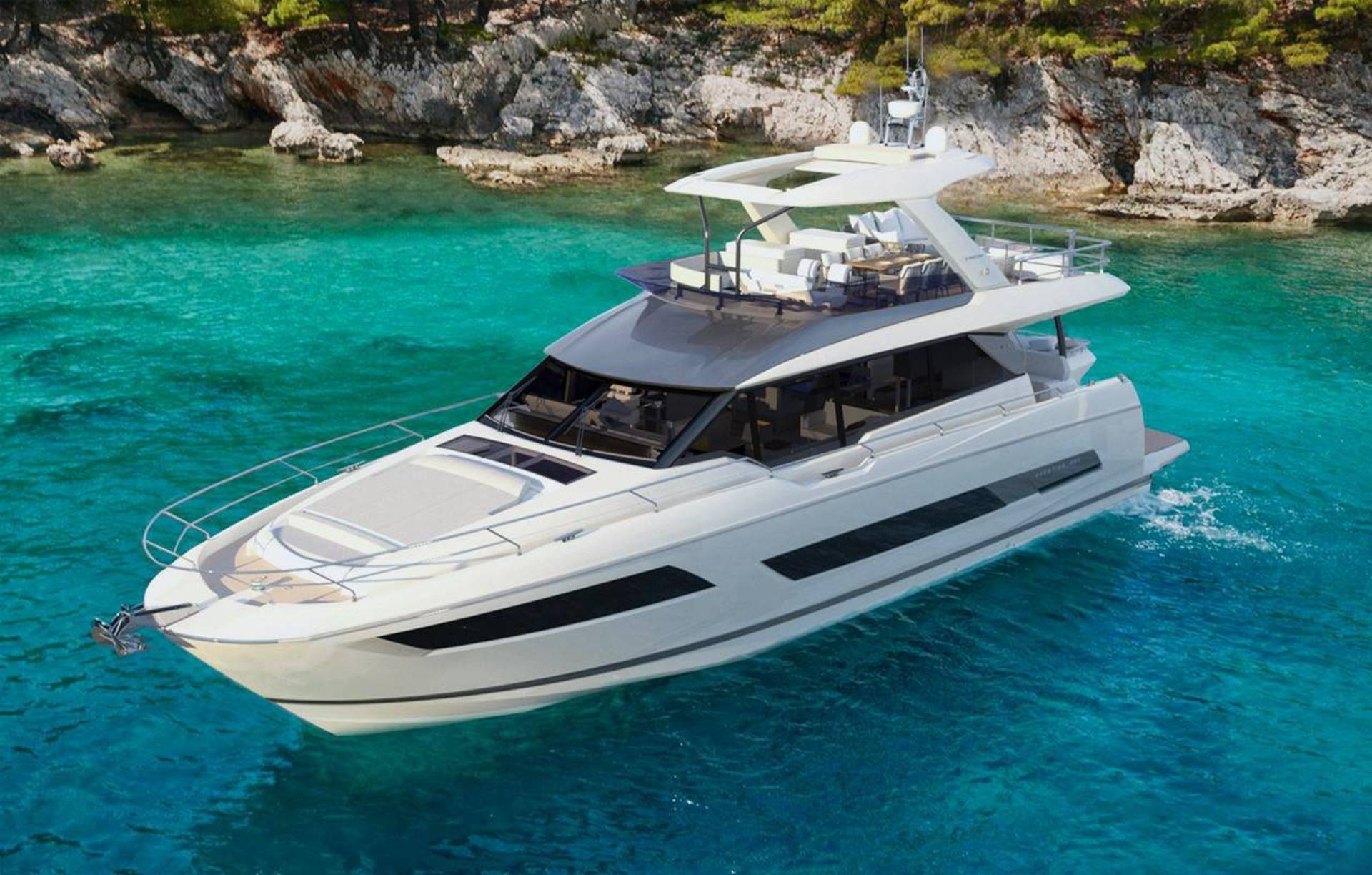 Our flagship model of this season, the new PRESTIGE 690 joins the F-Line.  This new yacht reflects the heritage of the brand and integrates all the latest evolutions.
Spacious and bright, everything on board has been carefully considered for living close to the sea.  Benefiting from the renowned experience of the Garroni Design office, she offers an immense Flybridge and, like the X70, unequalled fit and finish.
The PRESTIGE 690 will be available for you to discover at the Düsseldorf Boat Show in January 2021, and then at the Miami Boat Show in February 2021.
The PRESTIGE 690S:  the sporty and chic experience
A real advantage for the line, the PRESTIGE 690S offers an experience as sporty as it is chic.  The powerful hull offers high-performance, reliable handling at sea.

Aboard this sporty yacht with elegant lines, even the slightest detail has been carefully considered for enhanced performance and reactive steering without compromise.

The hull, large and streamlined, features immense windows.

Together with the electrically opening roof, the aft cockpit that fully opens to the interior living space creates an elegant signature aesthetic.  Light floods the interior through large windows in the hull and the opening roof.

This elegant, sporty yacht also features the key strengths of the PRESTIGE 690.

 

 

>

The PRESTIGE 420S:  the realization of a dream

This new PRESTIGE 420S with its distinctive, sporty style benefits from the incredible layout of the PRESTIGE 420 and the latest innovations by PRESTIGE.

The PRESTIGE 420S offers the possibility to experience shared moments of well-being on board.

On the interior, the optimized layout and streamlined design are enhanced by exceptionally bright natural light through the electrically opening roof.  Generous interior volumes on a single level make the PRESTIGE 420S a clever and enjoyable model.

Located in the center of the boat, the large owner's cabin offers exceptional quality:  a large central double berth and a private bathroom.

On the exterior, the sporty coupe marries perfectly with a refined yet relaxed atmosphere, hallmarks of a PRESTIGE.

This new model combines luxury with a functional layout, a feat for a model of 42'.

 

 

 

 

 

new models 2021 - video